How to Download Netflix Shows & Movies to iPhone
Recently, Netflix announced the most exciting feature update since that streaming service first arrived. Anyone can download Netflix shows and movies to their iPhone or Android device without paying anything extra.
Since its early days as a DVD delivery service, Netflix has wanted to change the way that people consume television shows and movies. At first, it was about letting users choose from an online queue and get their movies with as little effort as possible. The company changed the nature of television by letting users watch entire seasons of their favorite shows from any phone, tablet or television set.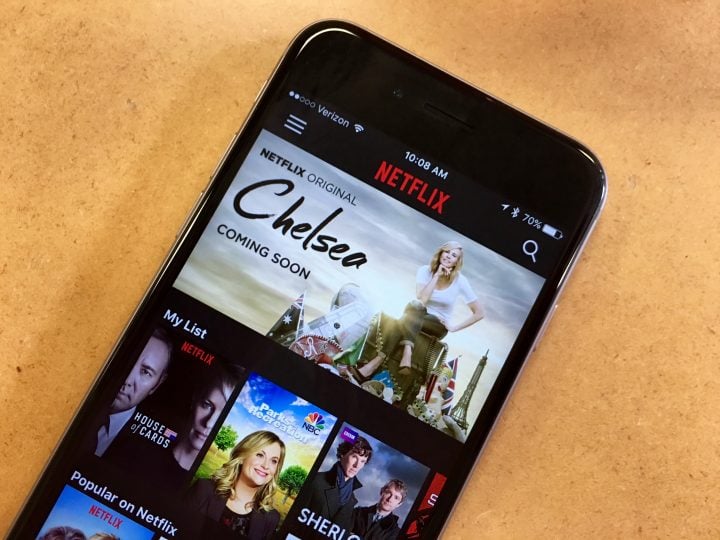 Read: 13 Common Netflix Problems & Fixes
Through the years, Netflix has made changes to streams. The one thing that it never changed was its requirement that you be online to take advantage of the service. With the new ability to download Netflix content, everyone can enjoy their favorite programming whenever they want, wherever they want.
Here's how to download Netflix shows and movies to your iPhone or Android device with the new feature.
What You Need to Know Before You Try to Download Netflix Shows & Movies
Before you get started, there are some things that you'll need. First, turn on your iPhone, iPad or Android device and head to its App Store. Check for app updates to make sure that you have the latest version available. To download Netflix shows and movies, you need the version of the app that launched following the November 30th announcement or later.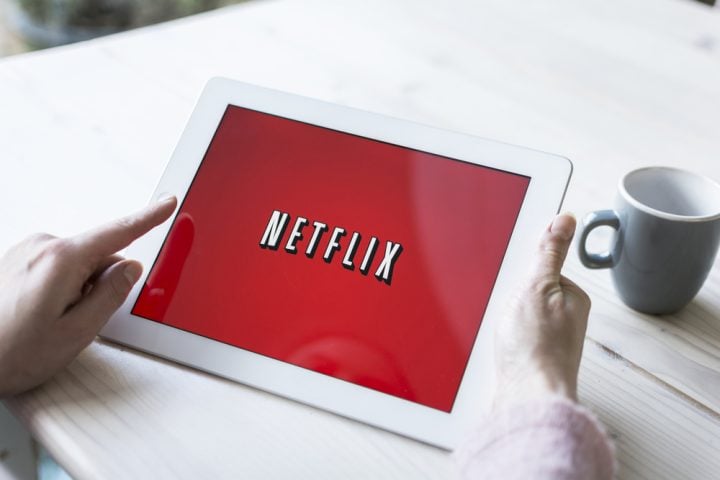 Of course, this being Netflix, you'll also need a valid Netflix subscription. If you don't have a Netflix subscription of your own, you'll need to borrow a friend's credentials or sign up for the service. Netflix starts at $9.99 a month for high-definition content and streaming for two people.
Netflix isn't using downloads as a way to get more money out of users. Both the entry-level $9.99 a month plan and the $11.99 a month plan support downloads.
Lastly, you'll want to have access to a Wi-Fi network, if you don't want the download to count against the data package on your phone.
Downloading Netflix Shows & Movies to iPhone
With the latest version of Netflix installed on your iPhone, go to the home screen to open the app.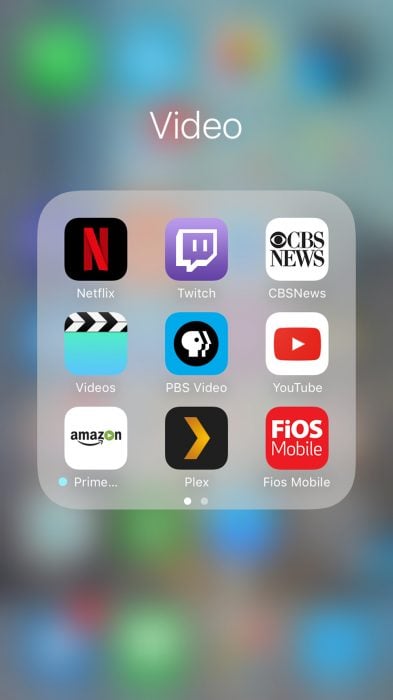 If you're asked to provide a profile, go ahead and choose the one you'd normally use. Note that if you use the app frequently, you may not be asked to choose a profile; the app already has one assigned to you.
Now you should be at the home screen. You can stream any Netflix show or movie that you see here, but it may not always be available for download. That's because Netflix had to work with the people who make shows and movies to enable the feature on their content. Not all shows or movies can be stored on your iPhone. Luckily, Netflix has also introduced a hub for browsing just the content that's downloadable. Tap the menu icon in the top-left of the app.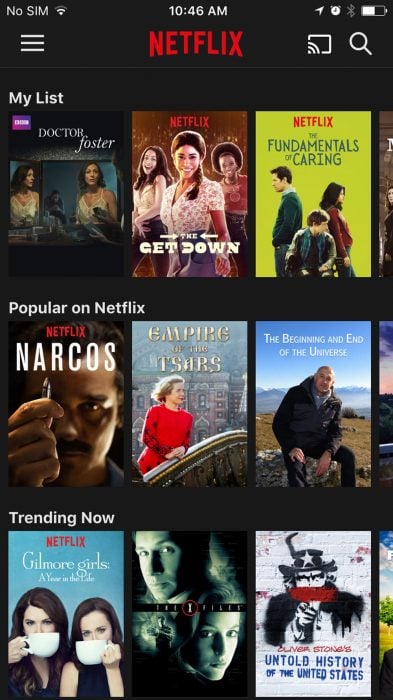 Now select Available for Download.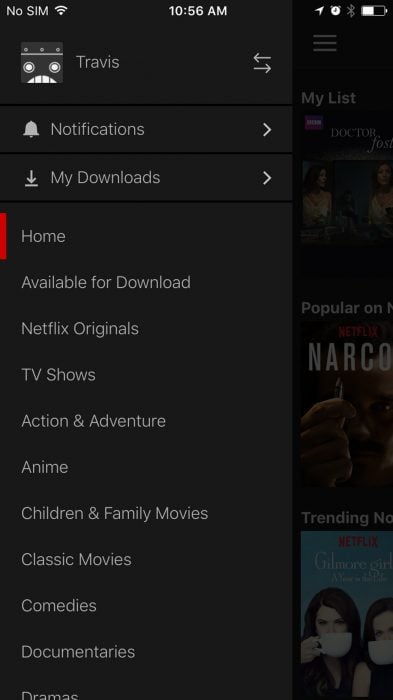 Choose the show that you'd like to download.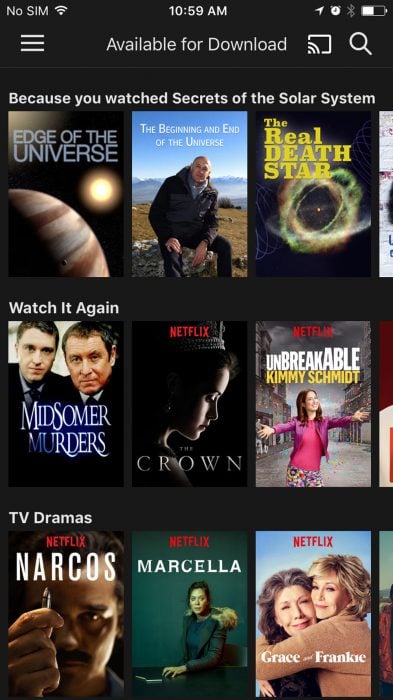 Now tap the download button to the right of each episode preview. Note that movies will have the download button just below the preview image.
Once you've begun a download, a blue progress bar should appear at the bottom of the app. Tap or click on it to see all the episodes you have saved in the My Downloads area.
If you go back to the menu and choose App Settings, you get a breakdown of how much storage your device has available for streaming, and an option to enable downloads over your mobile data connection. You can also switch the quality of video content from Standard to Higher Quality. Higher Quality content will consume more of your device's storage, but look better on the iPhone's Retina display.
That's all there is to it. Note that downloading Netflix shows and movies on Android smartphones and tablets should work the same way. The two apps are similarly designed. Unfortunately, users of other devices are out of luck. Netflix for Windows doesn't yet offer downloads for Netflix shows and movies. Updates for that app usually come months after updates for iPhone and Android. As such, there's still hope.
Video game consoles and set top boxes don't have the feature either. That's because those devices aren't meant to act as travel companions anyway. What's more, they're expected to be constantly connected to a wireless network.
Read: 15 Netflix Tips & Tricks  
Don't be discouraged if your favorite show or movie isn't available for download just yet. The Netflix catalog is always evolving and getting refreshed. At some point soon, Netflix might get the right deals in place to make downloads of that show possible.