How to Enable Developer Options on the LG G3
The brand new LG G3 is stuffed full of impressive features, laser auto-focus for the camera, advanced options or customization and more, but there's a few more options that Google chooses to hide from the average user.
Developers and enthusiasts looking to control additional aspects of their new LG G3, change settings, or enable USB debugging for advanced functions will need to enable the hidden developer menu in settings.  Normal settings for daily tasks and beginner users are easy to find and control, but Google started hiding the advanced developer menu with Android 4.2 Jelly Bean.
Read: 10 Best LG G3 Cases
Whether you're a buyer looking to become a developer, or you want to install third party software or ROMs and simply hack up and mess with your new LG G3, you'll have to start with unlocking the developer menu. It's actually quite easy and only takes 5-6 taps of the screen, so read on for the full instructions and visual breakdown.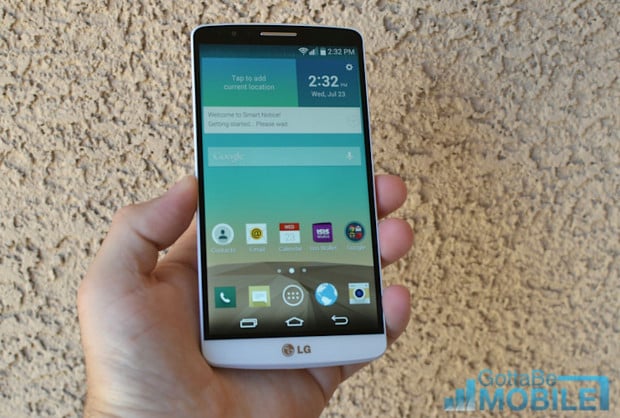 Almost all new devices running Android 4.2 Jelly Bean and above, including Google's own Nexus 5 is required to take the steps below before owners can access this advanced and hidden menu. It's a rather unique approach by Google but the system in place essentially requires a user to tap a certain area inside the "about me" settings menu for 4-6 times to fully unlock this hidden menu.
Read: How to Take a Screenshot on the LG G3
Now before we begin, this entire menu is for advanced users, and changing some of the settings or controls can significantly alter the experience on your new LG G3. And we don't mean in a good way. While there are a few necessary settings hidden in here average users will want to access, most of this stuff is for developers or those modding their smartphone. With that being said, read on for the quick instructions.
Instructions
There are only a few steps required, all of which are extremely easy to complete. You'll want to follow the minimal rules outlined below step for step to get these options readily available to you.
To start you'll enter the settings menu on the LG G3 by finding the gear-shaped icon in your application tray, or by sliding down the notification bar from the top of the screen and tapping the same gear-shaped icon near the top right of the large G3 display. From here you'll proceed to follow the steps below shown in the screenshots.
Once you're in settings you'll tap the last column up top labeled "General" as shown in the image above and scroll all the way down to the "about me" section of your smartphone. (Reminder: this same process works on all Android 4.2 and above devices)
Once you're in the about me settings menu you'll need to scroll down to and select (or tap) the "software information" options. From here you'll see the Android version your device is running, baseband info, kernel details, build number, and software version. This is all pretty boring stuff, but the second to the last option called "build number" is what you'll need to tap.
From here just quickly tap "Build number" 6-7 times and it will unlock the developer menu. After a few taps you'll a prompt on-screen that you're a few steps away, tap a few more times and you're done. It's just that easy, and you'll see a cyan-blue popup arrive saying you're now a developer. I've already done this, so it tells me I'm already a developer.
While we're here, we have a hot tip for the average user. Those who aren't Android enthusiasts will enjoy the hidden Easter Egg that's also in this menu provided by Google. Go ahead and do the same multiple taps on the Android Version for some fun. Then a big K (for KitKat) will appear, long press the K that appears and enjoy the Android 4.4 KitKat Easter Egg. You can long press that again for a mosaic of all Android versions. Pretty neat right? It's the little things that make Android awesome.
KitKat Easter Egg aside, users will now want to go back to the original settings menu where we started. Go back into settings, tap the "General" column and near the bottom a new menu option has appeared called "Developer options". In here is where you'll find tons of advanced controls.
From here there's options to keep the screen awake while charging, USB debugging, Bluetooth controls, allow mock locations, debug specific apps, show screen touches, and tons of other little controls and advanced settings. Again, most of these are for developers, and aren't needed for the average user. Thus explaining why they are hidden.
Should You Do This?
Enabling the hidden developer options menu in Android is completely up to the end user and will not cause any issues or harm to your new LG G3. Most of the options included are hidden by Google for a reason, but those looking to hack their device will need to access a few of those settings.
This little trick isn't for the average user, because most of the settings in here are only for advanced things, but some may need to do it. This is all up to the end-user, so proceed with caution and don't mess with settings if you don't know what they do. That said, give it a try today, and start hacking or tweaking that brand new LG G3.

As an Amazon Associate I earn from qualifying purchases.