How To Enable Mulittouch Gestures in iOS 4.3 on the iPad and iPad 2
For just $5 and a huge download, owners of a Mac and iPad or other iOS devices with iOS 4.3 installed can enable the four or five finger gestures. The gestures add a lot to the user experience and almost feel magical.
The benefit is the user can close any app and return to the Home screen by pinching with all of their fingers, kind of like you were trying to pick up a napkin off the surface of your iPad using one hand.
The other gestures include quickly switching between apps by swiping with four fingers from left to right or vice versa. Another gesture includes opening or closing the app switching bar that appears when the Home button is double pressed. Using this gesture you can quickly get to the iPod controls, screen brightness setting, or the orientation lock if you keep the side button as a mute button in settings.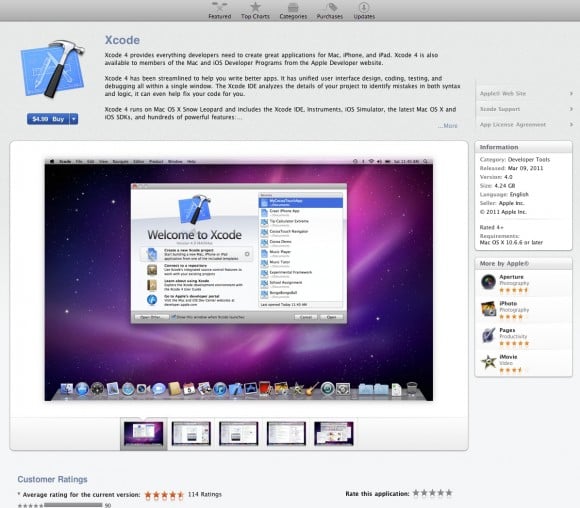 The steps are simple but due to the size of Xcode will take a while. Go to the Mac App Store on your Mac. Find Xcode and buy it for $4.99. After the app finishes downloading (it is over 4GB) run it to install Xcode. That's right the app is only the installer. Running the app installs the program. It will take a little time even of a fast 2011 MacBook Pro with an Intel Core i7 processor.
Once Xcode is installed, plug in your iPad or other iOS device with version 4.3 installed. If you need to upgrade, follow our How To. Now all you have to do is hit the "Use for development" button. It will ask for your developer credentials, which you can just ignore by hitting cancel. Getting said credentials will cost $99 from Apple, but they aren't needed for this purpose.
There will be an error but just ignore it and this will turn on the multi-gestures in Settings and General on the iPad/iOS device.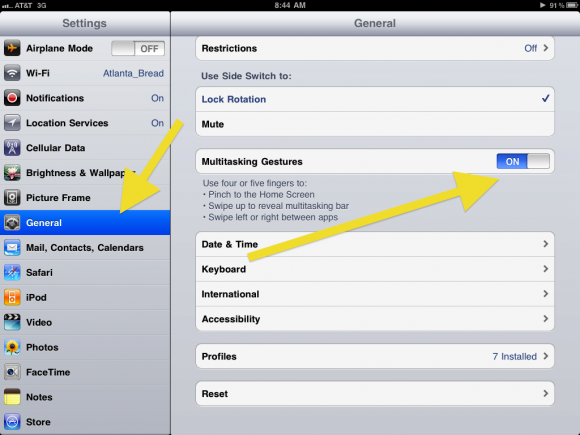 While can work on smaller iOS devices like the iPhone and iPod Touch, we don't think it is very practical. Using all of your fingers on the small screen will not be easy unless you have small hands.
This features is in a word – AWESOME! We love it and can't imagine why Apple did not enable this features for all iPads. The only reason we have come across is that Apple is likely giving app developers the time needed to adjust for any in app interactions. We have played Infinity Blade and many other swiping apps without incident.
https://www.youtube.com/watch?v=2WuHsOO1KIk