How to Find a Lost or Stolen Lumia 520
There's nothing worse than losing a smartphone, not even losing a feature phone or a laptop.
Contemporary feature phones were so limited in scope that losing one wasn't necessarily the end of the world. Yes, those users who did lose their feature phones, like Motorola's Razr, still needed to call up their friends and search for old phone numbers that they'd written down. That was awful but not nearly as bad as what's at risk for users of a lost or stolen Lumia 520.
That's because Windows Phones have quickly become the center of their owner's lives. Everything is stored there. Lumia 520 buyers use the device as a notebook and word processing tool with the free version of the OneNote and Microsoft Office. Their music and video collection is all on there too.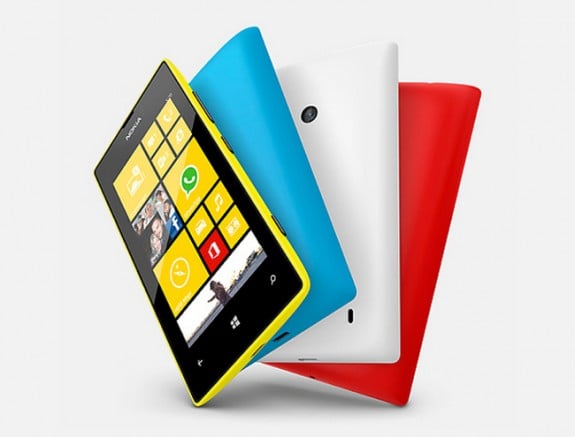 It's true that most of the information a Lumia 520 stores is actually backed up onto Microsoft's servers. That's great but there are things that users can't get back, like their progress in Angry Birds or that high-definition video they recorded but decided it was a bad idea to sync large video files to their PC or their OneDrive free cloud storage.
Here's how to find a lost or stolen Lumia 520 and avoid losing your data.
Before we begin there's a few important things to note. First, you'll need the username and password for the Microsoft Account you used on that particular device. This is likely to be the same username and password that you use to log into Microsoft's other products like Xbox Live, Office 365 or Windows 8. Without this information you won't be able to track your device. You'll also need a computer that's connected to the internet to perform the look up.
Go to the computer that's connected to the internet and open your web browser.
Tap or click on the address bar and navigate to WindowsPhone.com.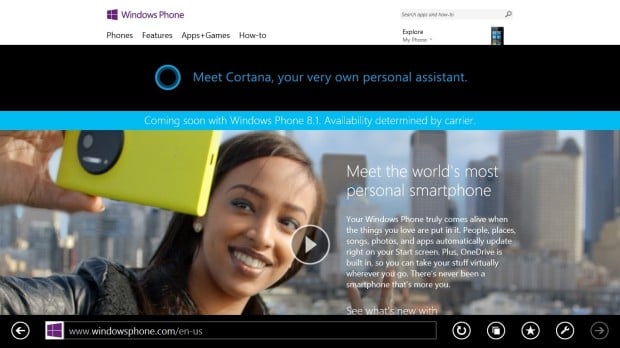 Tap or click on the My Phone menu in the top-right corner of your screen just below the search bar.
Tap or click on Sign In. At this point you'll automatically be logged in if you'veused your Microsoft Account on the computer you're using. If you haven't, or haven't logged into it in a while then you'll be prompted to enter your username and password. You can reset your Microsoft Account password here. Remember, this is the same username and password that you used to set up your Lumia 520. If you have an Xbox console or a Windows 8 machine, you've used it to set up those devices as well.
Now that you've successfully, logged in you should be back on the Lumia 520 website home page. Click or tap on the drop-down menu below the search box again. By default the tool will choose the phone that you were last using. If you have multiple devices choose the one that's lost.  If you have just one device tap or click on Find My Phone.
Now at the device page you should see your Lumia 520 listed with the name you assigned it and more options about a world map. If you're unsure if your device has been taken, it's a good idea to lock it before trying to locate it. Tap or click on the Lock button to do so. If you've misplayed your device around the house then tap or click on the Ring button so that the service can have your phone make noises.
If you have something on your device that you'd rather other people not see, you can also remotely erase your Lumia 520. Only use the Erase option if you've exhausted all other options. Once a device has been erased you won't be able to track it any longer since your Microsoft Account will no longer be paired with it.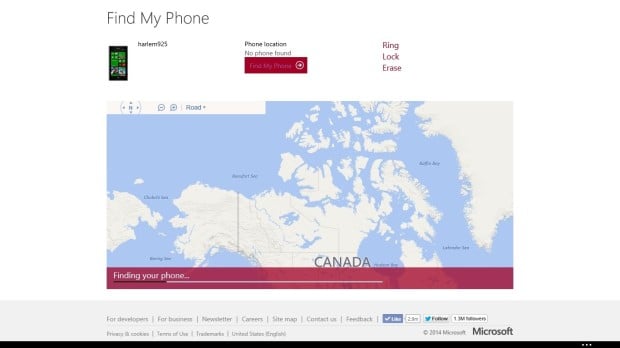 Finally, tap or click on the Find My Phone button to have WindowsPhone.com search for your device. The service uses the GPS sensor inside of your Lumia 520 to locate it. Unfortunately, if your device is dead then Find My Phone won't work. It's also important to remember that if the device has been found and reset then you won't be able to use Find My Phone either, that's why locking it was so very important.  After a few seconds the service should present you with the exact location of where your device is at that moment.
That's how to find a lost or stolen Lumia 520 device. While using this service is pretty straight forward, what you do with that information isn't. Using it to find your phone at a local business or in your house is a great idea but if you suspect your device has been stolen, call your local law enforcement before trying to track the Lumia 520 device down yourself. Again, your contacts, emails, text messages and photos are all synced to Microsoft's servers. Not having to pay for another Lumia 520 or your insurance deductible is a good thing, but it's not worth risking your life over.