Nothing's worse than having your Mac stolen, but here's how you can find it and hopefully get it back.
MacBooks get stolen constantly, whether it's because of negligence on the owner's part or your house simply gets broken into and your Mac is the unlucky one. Usually, the only way you can even try to get it back is by trying to locate it. Luckily, Apple has some tools to aid with this process.
If your Mac was stolen, not all hope is lost yet, as you can still try and find where it is. Many users simply chalk it up to a loss and try to get the insurance company to pay up, but that can sometimes be a chore, depending on your insurance company.
This is why it can be a good idea to take some time and effort to track down your stolen Mac and get it back into the rightful hands.
Without further ado, here's how to find a stolen Mac.
Track It With Find My Mac
Find My Mac is a free service that Apple includes on every Mac computer, and it allows you to locate your Mac in the event that it gets lost or stolen.
The only caveat is that Find My Mac only works when the machine is on, unless you have "Wake for network access" enabled in the settings, in which you can locate your stolen Mac even when it's sleeping.
You can log onto iCloud.com and then select Find My iPhone. You'll be taken to a full-screen map and shown where all of your devices are located, including your iPhone, iPad, and any Macs you have.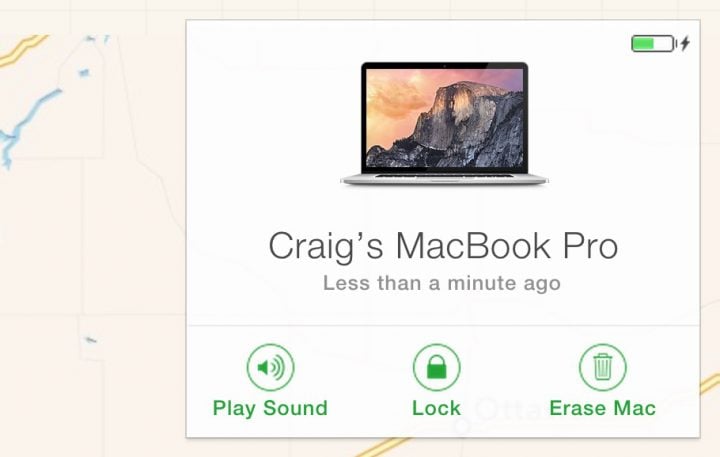 You can click on Devices at the top of the window to view see a list of your Apple devices, and when you select your stolen one, you'll have some options to choose from: Play Sound, Lock, and Erase Mac.
These are pretty self-explanatory, but Play Sound will force the Mac to play a loud audible noise that will alert you to where the device is if it's close by (it also will annoy the thief to no end). The Lock option will lock up the Mac so that the thief can't access it, and then Erase Mac will factory erase the entire Mac so that the thief doesn't have access to your personal information.
Personally, using Find My iPhone would be the first thing I do if any of my devices are stolen, but don't spend a lot of time messing around with it. Be sure to just quickly log on and see if you can track your Mac, and if you know it's location, close it out and move on to the next step.
Call the Police & File a Report
This is perhaps the most important step of all. Be sure to call the police and file a police report. You can also let them know of the location of your stolen Mac and they'll be able to help you track it down and hopefully get it back.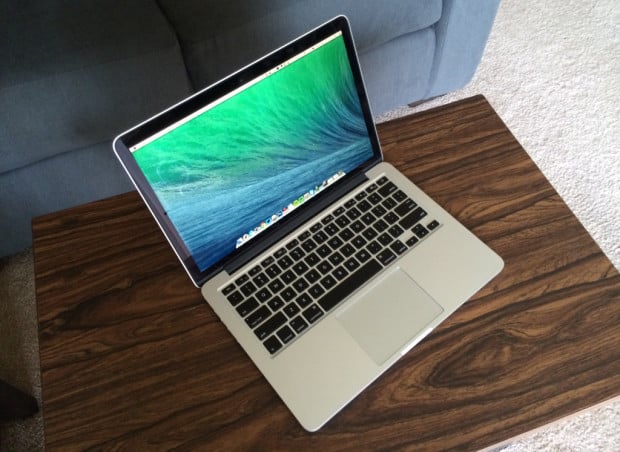 It's always wise not to pursue the thief yourself, as bad things can happen. Instead, let the police take care of it. They have the training and necessary resources to handle thieves and other criminals, who could be dangerously armed, even if they did just simply steal a MacBook.
However, if you don't know the location of your stolen Mac, there's very little that the police can do other than provide a report that you can submit to your insurance company. At that point, you'll have to take a loss and hopefully the insurance company is easy to work with at that point.
Remotely Erase Your Mac
The last thing you'll want do (if you can't locate your Mac, that is) is to remotely wipe your Mac, since you're at the point where you'll most likely never see it again anyway. Because of this, it's best to at least erase it so that the thief doesn't have access to your files and other personal information.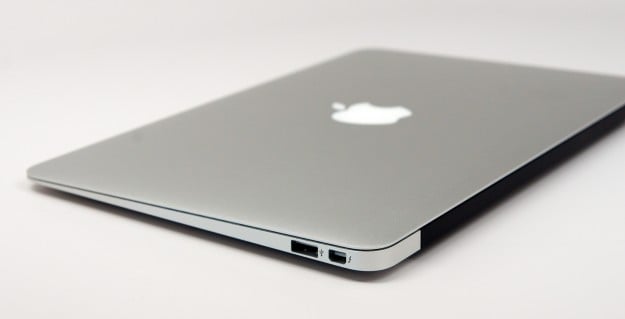 Go back to iCloud.com and log in. Select your Mac from the drop-down menu at the top and click on it. There is an option to remotely wipe your device called Erase Mac. Selecting that will remotely wipe your stolen Mac so that the thief doesn't have access to your stuff.
Again, keep in mind that erasing your stolen Mac will prevent you from using the Find My iPhone service to locate the device in the future, so be sure to officially say goodbye before you pull the plug.
It's unfortunate that not all stolen Apple devices can be recovered and that the thief can get away with it, which is why it still happens fairly often, but if you follow these steps, you may at least have a fighting chance if you discover that your Mac ever gets stolen.