How to Find an Electronics Recycler Near You – Earth Day
With Earth Day around the corner, we wanted to share a few easy ways to find an electronics recycler near you. By this time, you are likely familiar with online gadget recyclers like Gazelle.com which will pay you for old electronics, but sometimes you just want to take some old gear to a local place for recycling. We've rounded up a few websites and apps that will make it easier for you to find a recycling location.
While you're in the spirit, check out our guide over at Notebooks on Green Notebooks, Green Gadgets and Tips for Going Green.
How to Find an Electronics Recycler Near You
EcoSquid: One of our favorite places to look for recycling centers is also one of our favorite places to compare prices on gadget recycling. Ecosquid will connect you to websites like Gazelle.com and others, or help you find local places to recycle items like monitors and laptops.
Best Buy: Best Buy doesn't just sell electronics, the company also will recycle your old electronics, most of the time for free. You can see the recycling statistics for Best Buy by State in 2010 in the infographic above. Best Buy will help customers keep their data safe by removing the hard drive of notebooks and desktops brought in for recycling and leaving it with the customer.
1-800-Recycling.com: This website and iPhone and Android apps will allow you to find a local recycling center for everything from your gadgets and electronics, to your glass and metal.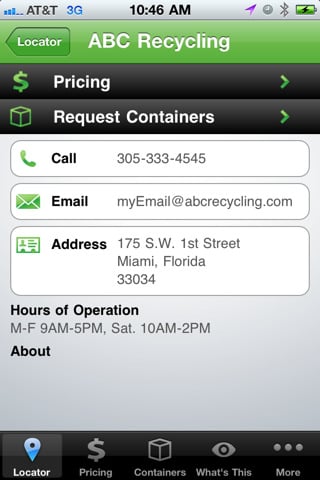 iScrapApp: The iScrapApp iPhone and Android app isn't specifically for gadgets, but it does make it easy to find out what you can recycle and where. It will find a scrap yard near you and if you aren't sure what you have you can take a picture to find out what you have on your hands.

As an Amazon Associate I earn from qualifying purchases.