How to Find Cheap Gas on the iPhone
Finding Cheap gas on the iPhone is an easy way to save money with every fill up.
Now that summer is here gas prices are threatening to go up just in time for road trips and family vacations.
We all hate paying too much for gas, especially if it is 10 cents cheaper 5 miles down the road.
It doesn't make sense to drive too far for cheaper gas, but with a quick check on the iPhone, drivers can save locally and on longer trips.
Keep in mind that users report gas prices, which means that prices are not always correct.
Find Cheap Gas on the iPhone in Seconds
GasBuddy
GasBuddy uses the iPhone's GPS location to find local gas stations with cheap gas. The app is great for finding local gas prices, or gas prices in a specific city, but is not great for finding gas prices along a particular route.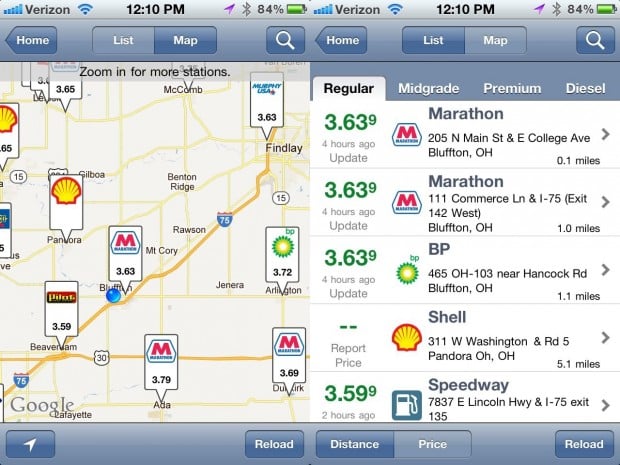 I recommend Gas Buddy for use around town because it is a free app and a free service. The default view is cluttered, but once zoomed in users can find gas prices around town easily.
SmartFuel
SmartFuel is a great looking app with a number of extra features that help justify the $2.99 annual fee. SmartFuel offers a free trial for users who want to check out the app's features.
SmartFuel finds gas prices within a specified radius and lets users select the fuel type including Diesel and E-85.
The app allows users to add favorite locations and favorite places that make it easy to find good prices on gas, but also to check favorite gas stations or brands.
In addition to the gas price, SmartFuel provides user ratings for safety and cleanliness, great information for travelers.
—
How do you find cheap gas with your iPhone?