How to Find a Lost Galaxy S5
There's nothing worse these days than losing a smartphone. Especially if you lose your brand new Samsung Galaxy S5. Smartphones are an essential part of most owners lives and often contain an array of sensitive data. If the unfortunate event happens, or it gets stolen, you'll want to be prepared for the situation.
When it comes to protecting or recovering your smartphone from loss or theft there's a few different options available for Android users. If you happen to lose your Galaxy S5 you'll want to have Google's Android Device Manager installed to save the day.
Read: How to Find a Lost Smartphone or Tablet
Similar to Apple's Find My iPhone, Google has its own system called the Android Device Manager users should know about. It has been available for quite a while, but last year was finally updated to offer enough features worth talking about. Users can find a lost device inside their own home, or on the other side of the city. Read on for more details on how to find your lost Galaxy 5.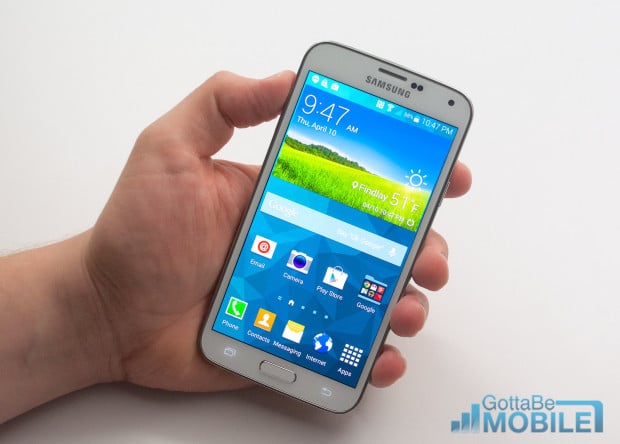 Surprisingly April and May are the highest months when it comes to smartphone theft, which has passed, but the chances of your new Galaxy S5 getting lost or stolen is still somewhat high all summer long. People are out and about, going shopping, hanging out at the pool and an array of other things. If you value that brand new smartphone, you'll want to be prepared in case of an incident.
You'll want to be protected year-round because finding a lost or stolen Android device can be a rather tough task, not to mention trying to secure all the important and often times sensitive information that's on our smartphones these days. Android Device Manager isn't talked about too often by Google, but it should be. It was updated back in Mid 2013 with tons of features that makes it something everyone should install and setup, and below we'll go over the benefits and how to do it.
Read: How to Take a Screenshot on the Galaxy S5
The new Android Device Manager will let users locate their Galaxy S5, and remotely wipe and delete all data and information if needed right from their home PC or laptop. There's also a lock feature if you'd rather not wipe all your data, but clearing out your information may be the safest bet.  Then Google added an option to make your device ring if you simply can't find it, which is pretty neat.
Instructions
If your Galaxy S5 is lost at home or a friends house the Android Device Manager will let you crank the volume to 100% and ring at full blast to help you find it, or wipe out all the data and lock the screen if you fear its been lost or stolen. These are essential to protect your information, so lets get started.
To activate your new Galaxy S4 head to the Google Play Store and download the official Android Device Manager application. Not only will this application explain how the ADM works, let you setup the device you've just installed it on, but you can also manage and access other devices right from this app on a mobile device. Meaning you can use your smartphone or a tablet to track, find, lock, or wipe your smartphone all with the Android Device Manager. It's quite powerful.
Once installed you'll want to open the app and learn about the Android Device Manager, and hit the "Setup Lock & Erase" button down below to get everything setup. It's all self-explanatory and very easy to do, so give it a try.
Users can also get started and all set up by going to www.google.com/android/devicemanager on your computer. This will instantly launch the ADM service which will let you scroll through your list of devices. Here is where you can name your Galaxy S5, find its location, or wipe all data as mentioned above. Scroll through the list if you have more than one device, and let the ADM do all the work.
Find Your Lost Galaxy S5
Using the ADM on another device, or from a PC you'll navigate to the Android Device Manager page and track your Galaxy S5. In my case I'm looking for my Google Play Edition Galaxy S4, but you'll be looking for the Galaxy S5 (or any Android device for that matter) so simply find it from the dropdown. The Android Device Manager uses GPS to track the location, often times down to a few feet, and you're all set.
From here the GPS locate button will track the lost or stolen device for you. Google warns users to never try and retrieve a lost device themselves, and to contact the police. We'd have to agree. Bringing an officer of the law with you to try and retrieve a stolen smartphone would be a good move.
My screenshot above isn't extremely accurate, showing 24 meters, but that's because I'm in a gated community and I usually have GPS disabled on my smartphone. For most users this will be deadly accurate, and you'll find that Galaxy S5 in no time. However, this is also the time where you can hit the "Ring" button to make some noise and find your lost Galaxy S5 at home, or even wipe all your data if your fears come true and someone steals it. Darn thieves.
To sum things up all you need is the Android Device Manager installed on your Galaxy S5, then you can use any other Android device or your desktop to find, retrieve, make ring, wipe, or lock your Galaxy S5. Whatever the case may be, Google has you covered.