How to Find Out How Much Is In Your Microsoft Account
Microsoft Accounts have slowly become more important in the last few years. It used to be that every product from Microsoft, the Xbox and even Windows Phone had their own separate marketplaces with their own separate currency. Thankfully, Microsoft fixed that issue and united many of its stores with the release of Windows 8. Unfortunately, it didn't make finding how much money you have in a Microsoft Account any easier to find out.
Here's how to find out how much money is in your Microsoft Account.
Find Out How Much is in Your Microsoft Account on the Web
One the easiest way to see how much is in your account is to find something with a web browser and go to Xbox.com if you already have an account there. Because all of Microsoft's stores are now integrated, the value shown on the Xbox website is also the same value all of your other Microsoft products share.
Open your browser.
Navigate to Xbox.com.
Now tap or click on the Sign In button in the top-right corner of your screen.
Enter your Microsoft Account email and your password. Be careful not to check the box labeled Keep Me Signed in if you're on someone else's computer, or if someone you don't trust with access to your account has regular access to your computer.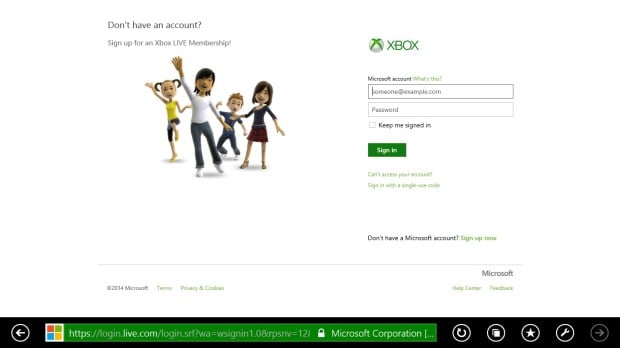 Click on the My Account label in the button in the top-right corner of your screen.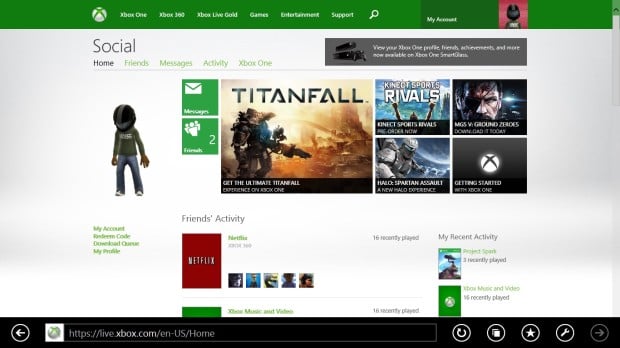 If you've successfully logged in then you'll now see all of your account information. The amount of money currently in your account should be displayed in the middle-left side of your screen underneath Transactions.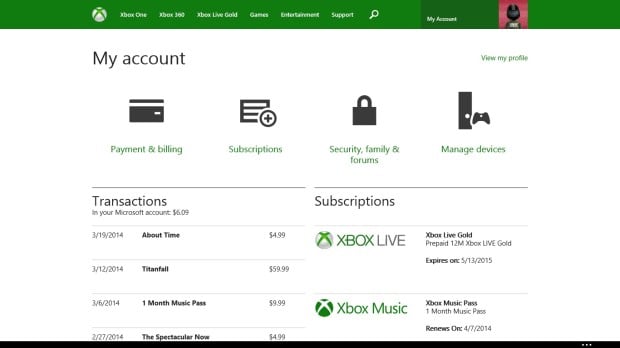 There's also a new personalized hub at Commerce.Microsoft.com. Once logged in there, your Microsoft Account's balance is also shown at the top of the screen.
Find Out How Much is in Your Microsoft Account on the Xbox One
Turn on your Xbox One and wait until the Home Screen appears.
Open My Games and Apps.
Select the Apps setting in the menu on the left-side of your screen.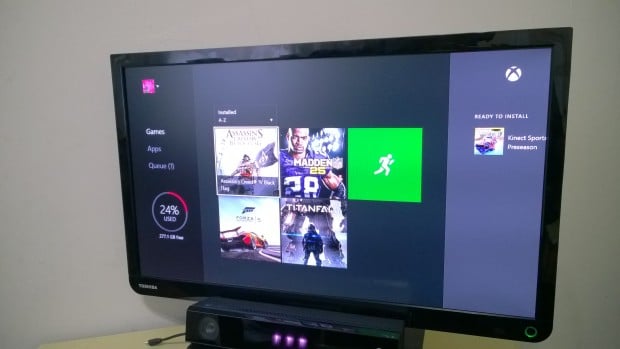 Now scroll over on the right until you see the Settings app. Select it.
Inside the Settings app, select Payment and Billing.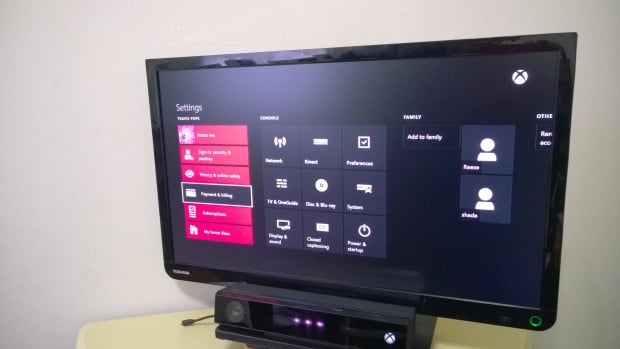 Now look at your payment options window. You'll find your Microsoft Accounts current balance at the bottom of your screen.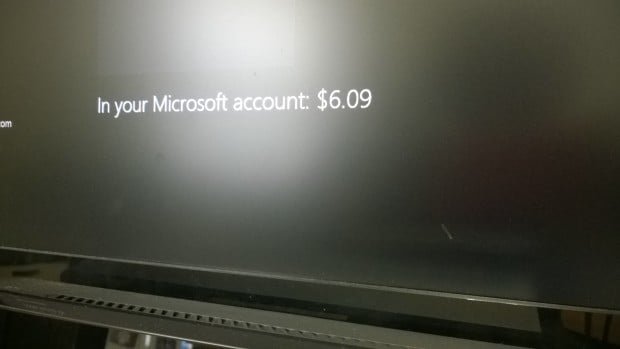 Find Out How Much is in your Microsoft Account in the Windows Store
The Windows Store also uses funds deposited in a Microsoft Account to allow you to buy different apps and games for your Windows 8 or Windows 8.1 notebook, tablet, desktop or 2-in-1.
Go to the Start Screen and open the Windows Store. It's the icon represented by a shopping bag. Depending on the way you've configured your device, you may have to open the Windows Store from the complete list of installed apps by clicking on the arrow in the bottom-left corner of your device or by swiping up on the Start Screen.
Once inside the Windows Store, right-click anywhere to reveal a drop-down menu if you have a keyboard or mouse. If you have a device with a touchscreen then slide your finger from the top-edge of your screen to the middle. Now tap or click on Your Account.
Now, you should see your Microsoft Account's current balance in the middle of your screen below Payment and Billing Info.
That's it. Unfortunately, the story isn't as clear for Windows Phones. Today, there's no way to access your Microsoft Account information directly from an app in Windows Phone. Instead, users need to head to Commerce.Microsoft.com on their phone's browser or attempt to purchase an app in the Windows Phone Store.