How to Find Your Parked Car with Google Now
When it comes to driving and parking your car there is nothing worse than forgetting where you park. We've all been there. In a large city or enjoying a sporting event or Football game and you leave to a sea of cars, completely turned around with no clue where you parked. While there are plenty of "Find My Car" type of apps available from the Play Store, Google Now on most newer Android phones does this for you automatically.
The parking gods can only do so much for you when you get a good spot up front, one where you can pull forward and easily exit. I love when that happens, but there's nothing they can do when you forget where you park and accidentally lose your car. That's where Google Now comes in.
Read: Fun Google Now Tips and Tricks
Walking around in circles tapping the lock button on your keyless entry hoping to hear your automobile of choices chirp or blinking lights gets a bit frustrating, so why not use Google's built in Find My Car feature. Below is everything you need to know when it comes to finding your car with your Android smartphone and Google Now.
Google calls this feature Parking Location with Google Now, but it's essentially a neat way to use the sensors and GPS on your smartphone to know when you're driving, automatically notice you've stopped, and remember where you may have parked.
Most of the apps available require you to open an app, and often times make sure you hit the GPS button or actually put in your location. That gets tiresome, not to mention if you can't remember where you parked you probably won't remember to launch that app every time either. Between game-day traffic and everything else, it gets stressful, but Google Now will automatically save an approximate location of your car, and offer it up before you even ask.
Above is just an example of the card you'll see in Google Now, and it's just a swipe away. The Google Search app that's already installed on your phone is Google Now. You probably use it daily to get directions, ask questions, or do general searches. For those that are new, here's how to make sure it will save your parking location.
Instructions
On Nexus devices swipe from right to left to go to Google Now, otherwise push n hold the home button on your Galaxy device, or slide from the bottom of the display up on most LG, HTC and Moto devices, and launch Google Now.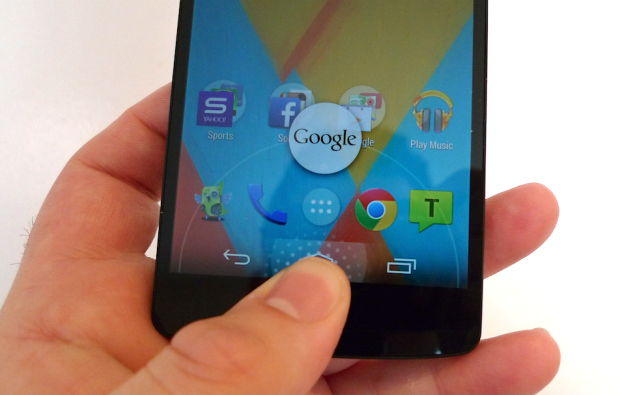 Once you're in Google Now you'll want to follow these few steps to ensure it knows you travel by car. Once you've set this up Google Now will automatically know when you're driving, when you exit a vehicle, and give you a location of where your car is at.
In Google Now scroll to the bottom and select the customization button. Looks like a wand, then go into everything else, and select the "how do you usually commute" button followed by "driving" and that's it.
Google uses your device's sensors to know when you are in, and leave a moving vehicle, which means you may see parking location cards even if you didn't park your car. These cards could show up after you exit a bus or a friend's car, which is fine, just swipe them away if you don't truly need the information at that moment.
Sadly there is no dedicated tool to set this to automatically remember where you park each time, or only when you need it. As a result sometimes I've experienced the location reminder as expected, and other times it simply didn't show up at all. Google has continued to update the Search and Now app as time goes on, and surely this will be an even more useful tool in future updates.
If the service doesn't work as expected make sure GPS is enabled on your device. Or you'd like to disable parking reminders, tap the three dots on the location reminder card and select "No" you don't want to continue seeing these cards.
That's it, you're all done. Enjoy!