How to Fix Bad iOS 7.1.2 Battery Life
It appears that Apple's brand new iOS 7.1.2 update is causing battery life problems for iPhone and iPad users. Fortunately, for those experiencing bad iOS 7.1.2 battery life, there are some quick and easy fixes to try, one of which will take less than five minutes to perform.
Last week, Apple rolled out a brand new iOS 7.1 update to help squash some of the iOS 7.1 problems that cropped up after iOS 7.1 and the iOS 7.1.1 update. The small 20MB update delivered a trio of fixes including a patch for an encryption issue involving mail attachments. For that fix alone, iOS 7.1.2 is worthy of consideration amongst iPhone and iPad users.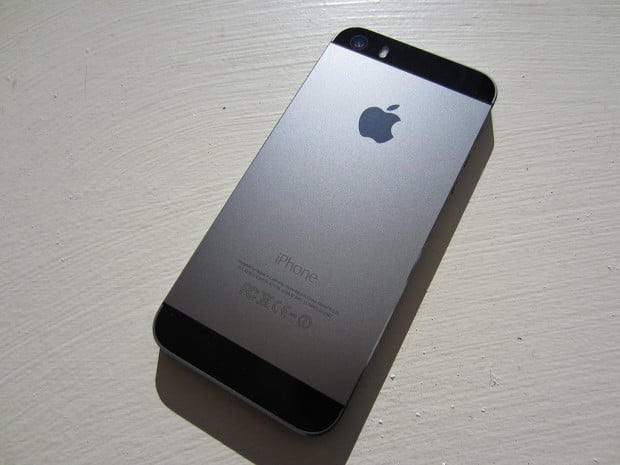 Over the past week, we've put iOS 7.1.2 to the test and have found admirable results on the iPhone 5s, iPhone 5, iPad Air and the iPad Air with Retina Display. While we haven't run into any iOS 7.1.2 problems, battery life or otherwise, other iPhone and iPad owners are reporting a number of issues with the new update including bad battery life.
Like most bugs that arrive with incremental iOS updates not every device is impacted, and those that see bad iOS 7.1.2 battery life don't always see the same fast draining that is said to be a major problem.
Sigh iOS 7.1.2 has worse battery life than iOS 6

— Victor Teh (@Zenxenitious) July 6, 2014
Word of advice. Do not download iOS 7.1.2 – zero battery life 🙅 — Jan Welman (@Janwelman4) July 8, 2014
Battery life on the iPad 3 running #Apple's borked #iOS 7.1.2 is really bad.

— Mahesh Patil (@polynorph) July 8, 2014
iOS 7.1.2 update is KILLING battery life on iphone and iPad And GPS will not engage on phone. Is it possible to roll back? — Tammy Zink (@tamanzi) July 8, 2014
We previously shared how to get better iOS 7.1 battery life, but as more users update we are hearing more vocal complaints that there is something wrong with battery life on this new update. Some of those complaints can be seen in the tweets above.
Most of the iOS 7.1.2 battery life complaints that we're seeing are from users that are seeing major drops in battery life without a change in use.
For users that are seeing major iOS 7.1 battery life problems, there is one possible fix that can turn your iOS 7.1 battery life around in less than 5 minutes. There are also a few other possible fixes to try before you might want to think about taking the device to the Apple Store or performing a hard reset and starting fresh from square one.
How to Fix iOS 7.1.2 Battery Life
The first fix requires you to reset all of your settings. It's an extremely quick fix and one that could potentially dislodge iOS 7.1.2 battery life problems in under five minutes.
Here is what you need to do to do that:
Tap on Settings.
Tap on General.
Scroll down and Tap on Reset.
Tap on Reset all Settings.
Enter passcode if prompted.
The iPhone will reboot and clear settings, but will not remove your content such as apps, photos and more. This is a good way to clear out issues without a full reset.
If this doesn't work, you have a few other options at your disposal. First, you can try powering your device off. A simple flip of the switch, especially if a device has been on for a long time, will often deliver impressive results. It's not a guaranteed fix, fixes are rarely guaranteed, but it's a simple thing to try before resetting the device completely.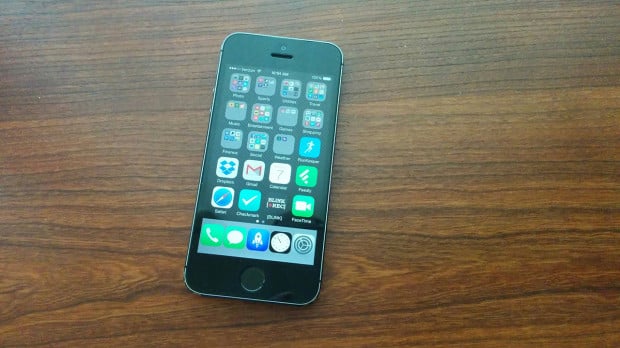 If that doesn't work, and your committed to fixing iOS 7.1.2 battery life issues, it is a good idea to perform a full iPhone reset and set the iPhone up as a new device without restoring from a backup.
The steps are the same as above, but choose Erase All Content and Settings. This will wipe everything from the iPhone, so back up before you do this, even though we recommend not performing from a restore. Setting up all of your accounts and apps is time-consuming, but it may be the fastest way to fix bad iOS 7.1.2 battery life.
If that fails, it's probably time to take the iPhone or iPad to the Genius Bar at the Apple Store. Who knows, you might have a bloated battery that can't hold a charge.

As an Amazon Associate I earn from qualifying purchases.