How to Fix Bad iOS 8.3 Battery Life
Yesterday, Apple released an iOS 8.3 update for iPhone, iPad and iPod touch. And while some feedback has been good, some users are experiencing issues with iOS 8.3 battery life. With bad iOS 8.3 battery life in mind, we want to offer some fixes that could help to boost battery life on your iPhone, iPad or iPod touch after Apple's latest update.
Back in February, Apple pushed the iOS 8.3 update into its beta program for developers. Weeks later, the company released an iOS 8.3 beta to the public which allowed those not in the paid developer program to test the iOS 8.3 update ahead of its public release. Yesterday, Apple deemed the iOS 8.3 update ready for public consumption and released the big time update to iPhone, iPad, and iPod touch owners around the world.
The company's latest iOS 8 update is a big one, checking in at well over 200MB for iPhone and iPad users. It brings enhancements for CarPlay and the Emoji keyboard and it brings a ton of fixes for iOS 8 problems including issues with Wi-Fi and landscape mode. This is a significant bug fix update and one that many users have their eyes on.
Apple's new iOS 8.3 update is aimed at fixing iOS 8 problems though it appears that iOS problems continue to linger for some iPhone and iPad users. In particular, iOS 8.3 users are starting to complain about several issues including bad iOS 8.3 battery life.
Man, iOS 8.3 is KILLING my battery. Good lord.

— John. (@JohnxDiaz) April 9, 2015
Love Photos on the Mac so far. But on iOS, 8.3's Photos seems to be chewing up the battery. Anyone else seeing this?

— Tom Reestman (@treestman) April 9, 2015
Wtf, my battery is already spent for the day. Is there some new iOS 8.3 feature I can shut off to fix it?

— Jenny Bobenny (@SteampunkMuppet) April 9, 2015
I finally updated my iPhone 6 to iOS 8.3 last night. HEAVY battery drain now happening. From 100 to 20% in 3 hours with low usage.

— Jenna Hatfield (@FireMom) April 9, 2015
iOS 8.3 wasted 50% of my battery to give me a black Santa

— Evan Dennis (@dennis_evan11) April 9, 2015
Apple can't write software anymore. iOS 8.3 killed my battery on iPad again. Now what. I am sick of setting the thing up all over again.

— Ulf Waschbusch (@ulfw) April 9, 2015
iOS 8.3, where every app crashes and the battery life is even more terrible. Didn't think that was possible.

— Megan (@RupperPuns) April 9, 2015
Battery life problems always seem to plague iPhone and iPad users after the release of new iOS software though most times, it's not the actual update that's causing the problems. Instead, apps and other services are often the cause. 
For the moment, these iOS 8.3 battery life problems appear to be isolated though we do expect them to grow as more users apply the iOS 8.3 update to their iPhone or iPad.
How to Fix Bad iOS 8.3 Battery Life on iPhone or iPad
With that in mind, we want to try and fix bad iOS 8.3 battery life for you. This guide delivers help to get better battery life on the iPhone, iPad and iPod touch. This guide will help with iOS 8 battery life, but it assumes that you already upgraded to iOS 8.3 for the fixes it brings to the iPhone and iPad.
Find Apps Eating Up Your Battery
The first recommendation that we always make after the arrival of a new iOS update (like iOS 8.3) is for iPhone and iPad users to check out third-party applications. Third-party applications have a tendency to put a huge dent into battery life on the iPhone or iPad, regardless of what version of iOS you're on.
If you use an application a lot, it's going to drain your device's battery. But there are also times where bugs or issues might cause an app to go rogue and start abnormally draining iPhone or iPad battery.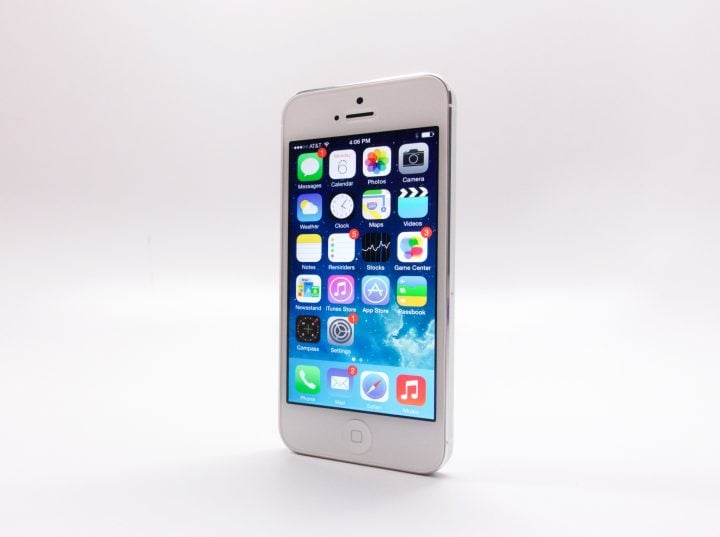 If you want to fix your iOS 8.3 battery life, you're going to want to first want keep an eye on applications for potential problems. To do that, you'll want to start by taking a look at the battery life usage tool that Apple included with its iOS 8 update. To start using this tool, head to Settings -> General -> Usage -> Battery Usage to see which apps are using up the most battery life.
If you find an app that appears to be using too much battery life, you can limit your use of it when away from power, stop its background activity or remove it completely from your iPhone or iPad.
Turn on Airplane Mode When You Have Bad Coverage
In our years of using iOS, we've noticed is that poor cellular coverage is often to blame for bad iOS 8 battery life. When your phone needs to search hard for a signal, it runs the battery down faster, and that's something to keep in mind when you're in spotty areas. You may need to turn on Airplane Mode when there isn't a strong 4G or LTE signal in the area. This will kill off your connectivity but it could save you from horrible battery drain on iOS 8.3.
Disable iCloud Keychain
Some iPhone users claim that disabling iCloud Keychain has helped them patch up their bad iOS 8 battery life. If you don't use iCloud Keychain on your iPhone or iPad, it's worth disabling to see if it provides positive results.
To disable iCloud Keychain, first head to Settings -> iCloud -> Keychain -> Toggle iCloud Keychain off. You can always turn it back on if turning it off doesn't fix your bad iOS 8.3 battery drain.
Limit Background App Refresh
You can also try limiting background app refresh on the iPhone or iPad. This feature updates applications in the background so that data is available right when you open an application. Many of you don't or won't need this feature so it's worth investigating to see if it restores the battery life on your iOS 8.3 powered device.
If you don't want to turn it off completely, you can also find apps that use it too much and turn it off for them one by one to see if that solves your bad iOS 8.3 battery life problems. This way, you can keep the apps that aren't using up a ton of charge. It's a tedious process though it's had a positive effect on our iPhones and iPads in the past.
To get started, go to Settings -> General -> Background App Refresh -> Turn it off for each app that is using too much power. It's going to take some time but it's worth trying if your device takes a hit after the move to iOS 8.3.
Stop Using Auto Brightness
Both the iPhone and iPad include sensors that change the screen brightness based on the light in your current environment. Often times, the sensors will boost your screen brightness to unnecessary levels and this can potentially harm your battery life. If you are willing to change the brightness levels manually, and you probably are if your battery drain is bad, we recommend toggling this feature off to see if it helps the battery.
To shut Auto Brightness off, go to Settings -> Display & Brightness -> Auto-Brightness -> Off. Once it's off, you'll be able to manually adjust the brightness of your screen to help keep battery drain to a minimum.
Remember, you can always turn brightness up or down on your own when you need it using the Control Center. For those that aren't familiar, Control Center is the feature that pops up when you swipe up from the bottom of the screen on iPhone or iPad.
Restart Your iPhone or iPad
If you start noticing weird battery drain after iOS 8.3 or if your device starts getting really hot, you should try performing a reset to see if that returns things to normal. Most of you know how to restart an iPhone or iPad but we'll remind you. Hold down the power button, swipe to turn it off, and then hold the power button down to turn it back on.
You can also try resetting the iPhone or iPad by holding the home button and the power button for about 10 seconds. This will not remove any of your data and could help restore your device to form.
Reset All Settings
The next set of fixes are steps to take if you're encountering major battery life issues after installing Apple's new iOS 8.3 update. If you see the usage and standby numbers listed as the same when you look at iOS 8.3 battery usage in Settings, these are the steps that you're probably going to want to take in an effort to get a grip on your battery.
The first step to take is a quick reset to your settings. Go to Settings -> General -> Reset -> Reset All Settings and then enter your passcode when prompted.
This will take five minutes or so to complete and will put all of your settings back to default. This will not remove any data or photos from your iPhone and iPad. This has worked for us in the past and it's the first step to take if you're seeing major battery drain after iOS 8.3.
Restore the iOS 8.3 Update
If that doesn't work, you should try to install the iOS 8.3 update again using a restore. You'll need to do this on your computer with iTunes installed. Warning, this will wipe your phone or tablet completely so think of this as a last ditch effort.
You can try restoring from your backup after the update, but if the problem returns, you will want to do this again without restoring from backup. Here's how to do this.
Plug in and backup to the computer or to iCloud.
Turn off Find My iPhone – Settings -> iCloud -> Find my iPhone -> Off.
In iTunes Click Restore.
Follow the prompts and the iPhone will reinstall iOS 8.3 from scratch.
When it completes click Restore from Backup to put your information back on the iPhone or Choose to set up as a new iPhone.
This process takes awhile to complete. Expect to spend 20 to 45 minutes for this process, and maybe longer if you restore from backup. It's going to vary from device to device, person to person, depending on how you have your device set up.
Downgrade to iOS 8.2
For a limited time, you can move back to iOS 8.2. If you were getting good battery life on iOS 8.2, this might be a step to consider. We've put together a step-by-step guide that will outline just how you can make this happen.
Apple will, at some point, close this up so if you want to make this move, you're going to have to make it soon. It's impossible to predict when Apple will plug up the downgrade though we typically see it happen around the two week mark.
Genius Bar/Replacement
If none of these fixes work, you should make an appointment with Apple and get an Apple Genius to look at your phone or tablet. Back up your iPhone or iPad before you go and simply ask them if your battery life is bad. They can test this in store and if you're under warranty, they will replace the device. There is a one year warranty by default and two years with AppleCare+.