How to Fix Bad iOS 8.4.1 Battery Life
The iOS 8.4.1 update spent a month in beta but it's finally here and it delivers several key fixes for Apple Music. It's also apparently causing battery life issues on select devices. With those problems in mind, we take a look at how you can fix bad iOS 8.4.1 battery life on iPhone, iPad or iPod touch.
In July, Apple confirmed an iOS 8.4.1 release for iPhone, iPad and iPod touch. The company did not outline the update's change log or release date when it released the iOS 8.4.1 beta leaving those details for another day. That day was yesterday, the iOS 8.4.1 release date, and the day that Apple replaced its iOS 8.4 update from June.
iOS 8.4.1 is here and it brings several fixes for Apple Music related problems. It also, it seems, kills the iOS 8.4 jailbreak that was released shortly after the iOS 8.4 release on June 30th. It's a small update but an important one for Apple Music users. It's also probably going to be the last iOS 8 update before the iOS 9 release this fall.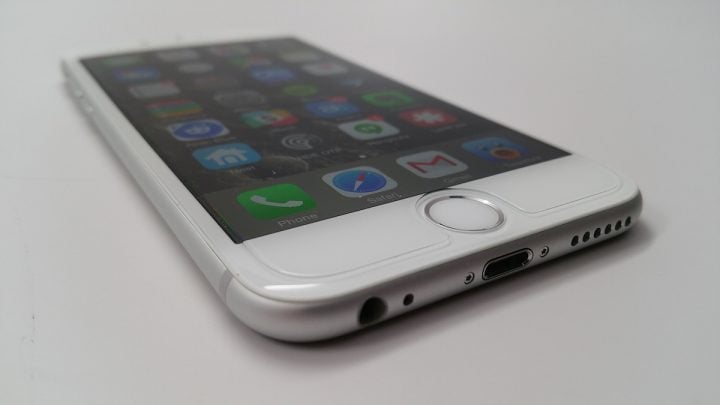 The iOS 8.4.1 update brings fixes but it also, according to some iOS 8 users, brings problems. In particular, iOS 8.4.1 users are complaining about abnormal battery drain after installing the company's brand new iOS update. This isn't surprising. We always see complaints about battery life after an iOS release.
iOS 8.4.1 ..more like iOS 8% battery left

— NUTTY! (@NutellaV) August 14, 2015
Updated to iOS 8.4.1 and the battery is still draining at a crazy amount #appleupdate

— Fifi [PB] (@NuggetsRuleZ) August 14, 2015
Updated to the new iOS 8.4.1 and it's a real battery drainer! — Keith Robinson (@krobbo81) August 14, 2015
iOS updates aren't supposed to have a negative effect on battery life and we don't blame iPhone and iPad users for being frustrated.
While these iOS 8.4.1 battery life issues appear to be isolated, there's a chance that they'll grow in number as more and more people install the iOS 8.4.1 update. After all, iOS 8.4.1 is only a few hours old.
How to Fix Bad iOS 8.4.1 Battery Life on iPhone or iPad
With these iOS 8.4.1 problems in mind, we want to help you solve your bad iOS 8.4.1 battery life issues ahead of the iOS 9 release date.
Our guide delivers help to get better battery life on the iPhone, iPad and iPod touch. It will help with all versions of iOS 8 but it assumes that you've upgraded to Apple's latest and greatest software.
With an iOS 9 release and many more iOS updates on the way, you'd be wise to keep some of these tips and fixes stored in your memory bank. Battery life problems can strike at any time so you'll want to be prepared.
Look Into Your Apps
If you're seeing bad iOS 8.4.1 battery life, the first thing you'll want to do is take a look at your applications. It's easy to blame Apple and iOS for your problems but more often than not it's an application that's eating up your device's battery life.
If you use an application a whole lot, it's naturally going to eat up your battery life. Some eat up more than others so you're going to want to keep an eye on them and your usage.
There are also times when apps start behaving abnormally and this could be what's causing the problems after the iOS 8.4.1 update. Start digging in.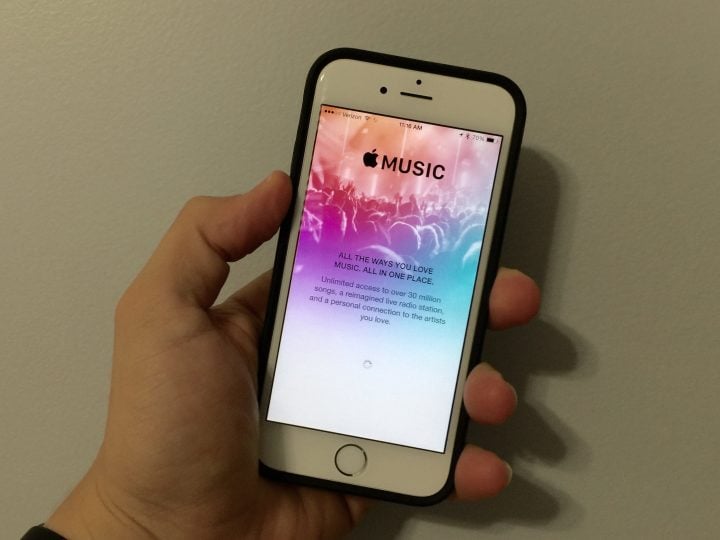 To do this head into your device's Settings and get acquainted with the battery usage tool that Apple supplied with the iOS update last year. It's under the Usage tab. Settings -> General -> Usage -> Battery Usage. This tool will show you the apps that are eating up the most juice and will help you isolate any troublemakers.
If you start noticing something odd, you might want to try reinstalling the app or uninstalling it completely to see if things improve.
If you're a big Apple Music user, you'll also want to note that streaming music over LTE, 4G or 3G has the potential to suck up battery life. This goes for other music streaming apps like Spotify as well.
If you have a ton of space on your phone, you might want to consider installing at least some of your music locally so that you can play it without relying on cellular data. This, in turn, could save you some precious battery life during a long commute or on a road trip where music is necessary.
Turn On Airplane Mode
If you are in an area with spotty service, your device is going to work extra hard to acquire a signal. This extra work can sometimes take a huge chunk out of its battery life so it would be wise to flip your device into Airplane Mode until you're in a better service area.
Airplane Mode can be found at the top of General Settings and it kills all connections. This is important because when your phone is in a bad service zone, it will continually check or switch between connections. With connectivity dead, it'll stop doing this saving you some vital minutes of charge.
Disable iCloud Keychain
You can try disabling Apple's iCloud Keychain feature if you don't use it. iPhone and iPad users have said that disabling the feature improved battery life so it's worth a shot if iOS 8.4.1 is eating battery and you can't figure out why.
To disable iCloud Keychain on your device, you'll need to go into Settings -> iCloud -> Keychain -> Toggle iCloud Keychain off. And remember, you can always flip the feature back on if you determine that there's no correlation between it and the battery drain on your device.
Limit Background App Refresh
You might be able to save some battery life by disabling background refresh for applications that you don't use. You might also think about disabling it completely.
Background app refresh does exactly that. It updates your applications in the background so that they display current data when they're opened. Many of you won't need this feature.
First, go to Settings -> General -> Background App Refresh -> Turn it off for each app that is using too much power. It's a tedious process but it could help. You can also turn the feature off if you don't want to go through your applications one by one.
Manage Your Display
The iPhone, iPad and iPod touch use an array of sensors. One of those sensors adjusts your screen automatically in certain lighting environments. Sometimes it works, sometimes it doesn't. We've seen the sensor push the brightness of the screen to unnecessary levels and that's caused battery life to dip.
You should try life without auto brightness and see how it works out for you. To try this, go into Settings -> Display & Brightness -> Auto-Brightness -> Off. You will now have to adjust the device's screen manually. Fortunately, that's extremely easy to do.
iOS' Control Center offers a quick auto brightness toggle with a swipe up from the bottom of your screen. This will allow you to quickly and easily adjust the screen's brightness to your needs. And just maybe, it will help you conserve some iOS 8.4.1 battery life as well.
Restart Your iPhone or iPad
It might sound ridiculous but a simple restart of your iPhone or iPad might be able to help.
Most of you know how to restart your iPhone or iPad but just in case you don't, here's how to do that. Hold down the device's power button, swipe to turn it off, and then hold the power button down to turn it back on. Simple as that.
If that doesn't help, you can also try a hard reset. To do that, hold down the home button and the power button for about 10 seconds. Your device will restart itself. This will not remove any of your data so it's worth a shot if you're experiencing problems on iOS 8.4.1.
Reset All Settings
Those are all quick fixes and tips. These next steps are the ones you should take if nothing is working and you're seeing heavy battery drain on your iPhone, iPad or iPod touch.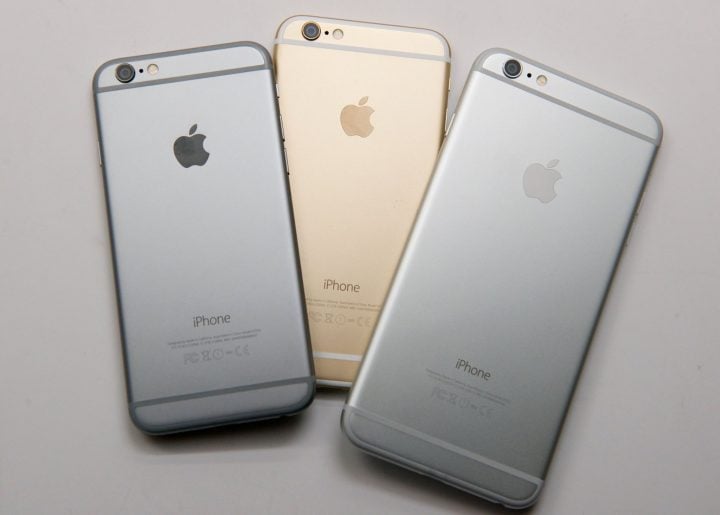 The first thing to try is a quick reset of your Settings. To perform this, go to Settings -> General -> Reset -> Reset All Settings and then enter your passcode when the prompt appears.
This reset process could take five minutes or so and once it's done, it will restore your settings to their factory defaults. So, make sure you have Wi-Fi passwords handy because your phone or tablet will forget them. This will not delete your files.
Downgrade to iOS 8.4
For a limited time, you can drop back down to iOS 8.4. To do that, take a look at our guide to downgrading. This loophole won't stay open forever so you'll want to make your move sooner rather than later.
Restore the iOS 8.4.1 Update
If none of this works, you can try a full on reset. This should only be used as a last resort because it erases everything on your device and takes more than a couple of minutes to complete.
You can try restoring from your backup after the update. However, if your iOS 8.4.1 battery life issues return, you will want to try this method again without restoring from the backup. Here's how to do this on an iPhone, iPad or iPod touch running iOS 8.4.1.
Plug in and backup to the computer or to iCloud.
Turn off Find My iPhone – Settings -> iCloud -> Find my iPhone -> Off.
In iTunes Click Restore.
Follow the prompts and the iPhone will reinstall iOS 8.4.1 from scratch.
When it completes click Restore from Backup to put your information back on the iPhone or Choose to set up as a new iPhone.
You'll probably need to spend close to 20 to 45 minutes monitoring this process, and maybe longer if you restore from backup. It's going to vary from device to device, person to person, so set aside some time to do this.
Take Your Device In
If that doesn't work, it's time to take your phone into a carrier location or better yet, a Genius Bar at an Apple Store so that they can diagnose the problem. Who knows, maybe you have a bloated battery that needs to be replaced. The Apple geniuses will be able to help you with that.