How to Fix Bad iOS 8.4 Battery Life
Apple's iOS 8.4 update is finally here and it brings Apple Music and a number of other enhancements to iPhone, iPad and iPod touch users. It also, it seems, brings some problems with it, problems that include bad iOS 8.4 battery life. With that in mind, we want to tell you how to try and fix iOS 8.4 battery life problems.
In April, Apple pushed an iOS 8.4 beta to developers confirming an iOS 8.4 release for iPhone, iPad and iPod touch. At the time, the company did not confirm a release date for the update and its big changes to the music application. Instead, it waited until June to confirm its big feature and its release date.
Earlier this week, Apple confirmed the iOS 8.4 release date for June 30th alongside its new Apple Music platform. The update and its contents are now available to iPhone, iPad and iPod touch users all over the world. It's a significant update, one that checks in well over 100MB in size, and it's one that fixes lingering iOS 8 problems. It's also causing problems for some iOS 8 users.
While iOS 8.4 is aimed at delivering new features and fixing problems, it appears to have some problems of its own. In particular, iOS 8.4 users are complaining about bad iOS 8.4 battery life.
Anybody noticing iOS 8.4 / Apple Music is a big battery hog? I was at 100% at 9:15 when I finished installing, now at 38% 1.5 hours later.

— Geoffrey Fowler (@geoffreyfowler) June 30, 2015
What's new in iOS 8.4 mainly Apples new music streaming service including Beats 1& music icon change! Battery life seems worse in 8.4! — R4z3r™ ® (@_Raymond_B) June 30, 2015
Whoa, iOS 8.4 is crushing my battery. I'm losing 60% an hour.

— OldSchoolHeel (@OldSchoolHeel_) June 30, 2015
iOS 8.4 has messed up my battery lol — dAn (@DanielAmson) June 30, 2015
Less than an hour using my iPhone with the new iOS 8.4 and it already has 79% of battery :( — Dario Oropeza (@darioropeza) June 30, 2015
iOS 8.4 is just draining my battery omg stop

— ☾JOHNNY (@Iovaticsvodka) June 30, 2015
ew wtf iOS 8.4 drains my battery so fast I cant

— Clarice ☁️ (@frolicsomemgc) June 30, 2015
Apple music / iOS 8.4 is killing my battery sf fast tho wait — ryan (@rytboo) June 30, 2015
This is nothing new. Battery drain issues always strike immediately after a new iOS release though more often than not, it's not the update that's causing the problems. iOS 8.4 is a little bit different than most updates though.
It appears that Apple Music, one of iOS 8.4's new features, is causing major battery life problems for some users. Those problems and the other iOS 8.4 battery issues seem to be isolated though they could grow as more iPhone and iPad users download and install iOS 8.4.
How to Fix Bad iOS 8.4 Battery Life on iPhone or iPad
With those iOS 8.4 battery problems in mind, we want to offer some help. This guide delivers help to get better battery life on the iPhone, iPad and iPod touch. It will help you with iOS 8 battery life but it assumes that you already upgraded to Apple's iOS 8.4 update.
We've been through many iOS updates and we, like you, have run into our fair share of iOS battery life problems. These fixes have worked for us in the past and they're worth storing in your memory bank for future iOS updates.
Check Your Apps
The first thing you'll want to do if you're experiencing bad iOS 8.4 battery life is check your applications. Most of the time, it's going to be a rogue app or rogue apps causing your phone or tablet to bleed battery life.
If you use an application a lot, say Apple Music, it's going to drain your battery. Some apps drain battery faster than others so you'll need to keep a close eye on them. But there are also times when an app starts behaving abnormally and that's the first thing you'll want to check for if you're running into iOS 8.4 battery life problems.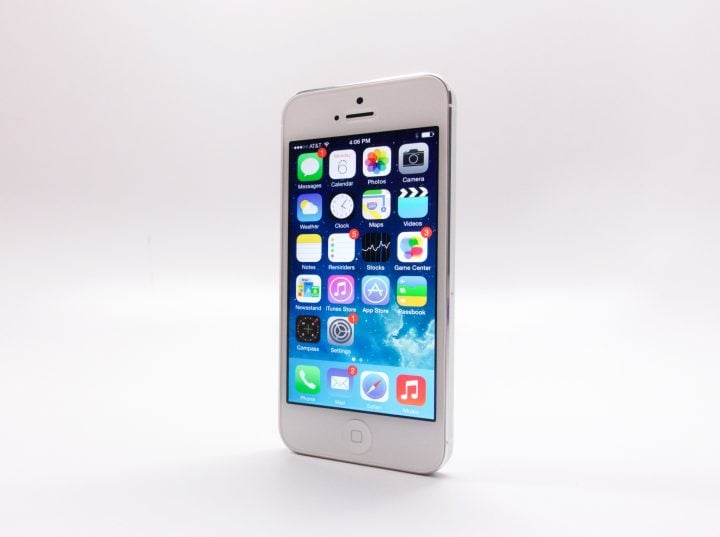 To do this, you'll want to head into Settings and get acquainted with the battery tool that arrived with iOS 8 back in September. It's under the Usage tab. Settings -> General -> Usage -> Battery Usage. This tool will show you the apps that are eating up the most juice.
If you notice something out of the ordinary, it might be worth updating that app, reinstalling that app, or getting rid of it completely.
Store Apple Music Songs Locally & Monitor Streaming
In the hours after the iOS 8.4 release, we've seen several complaints about the impact Apple Music is having on iOS 8.4 battery life. It's not clear if this is an Apple Music problem or it's a problem related to the way people are using the application.
The first thing that we'll tell you is that streaming music over LTE or 4G is going to wreck havoc on your iPhone's battery life. This is true for other services as well. Spotify, for example. So you'll need to monitor your usage to ensure that your phone is holding up.
We also recommend installing your downloaded songs locally, especially if you're in a poor coverage area or you're going to be heading into a poor coverage area. If you install the songs locally, they won't require an internet connection to play and that's going to save you a ton of battery life while running errands or on a lengthy road trip.
Apple will likely be making improvements to Apple Music along the way so keep an eye out for bug fixes and tips from other Apple Music users.
Turn on Airplane Mode When You Have Poor Coverage
Speaking of poor coverage areas. If you're in a place with horrible service, whether that's in your house or in a car traveling thru the desert, it would be wise of you to put the device into Airplane Mode.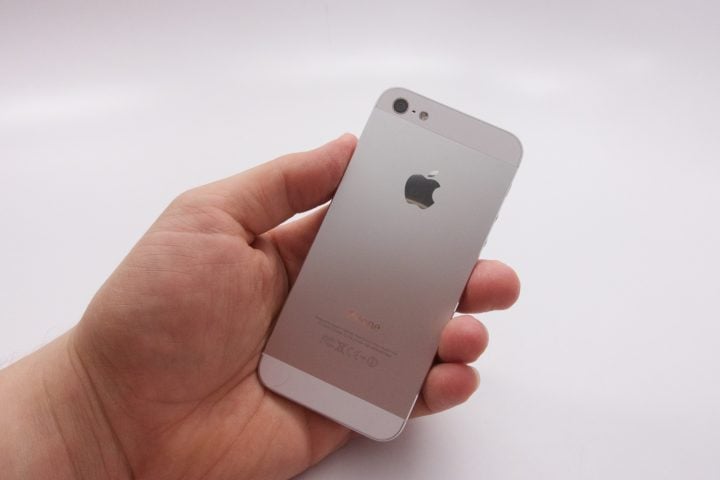 Airplane Mode will kill off all connectivity. This is key because when your phone is in a bad service zone, it will continually check or switch between connections and that can have a huge impact on your phones battery life.
Disable iCloud Keychain
iPhone users continue to tell us that disabling iCloud Keychain helps stave off battery drain. So, if you notice bad iOS 8.4 battery life and you can't figure out what's causing it, you might want to try this.
To disable iCloud Keychain on your device, first head to Settings -> iCloud -> Keychain -> Toggle iCloud Keychain off. Remember, you can always flip it back on if you determine that there's no correlation between it and the battery drain.
Limit Background App Refresh
You might also want to try limiting the activity of your apps in the background. This iOS feature is useful if you're glued to your phone, it updates data in the background, but it's not necessary for most people.
To get started, go to Settings -> General -> Background App Refresh -> Turn it off for each app that is using too much power. It's a very tedious process but it could definitely help procure some extra iOS 8.4 battery life.
You can also turn Background Refresh off completely if you don't want to go through your applications one by one. We recommend combing through your apps though.
Stop Using Auto Brightness
Apple's mobile devices include sensors that shift the brightness of the screen to fit the environment. Sometimes they work, sometimes they increase the brightness of your screen to unnecessary levels. This can have a negative impact on your device's battery life.
We recommend trying life without auto brightness. Go into Settings -> Display & Brightness -> Auto-Brightness -> Off. You will now be working manually. The Control Center offers a quick auto brightness toggle with a swipe up from the bottom of the screen. This will allow you to quickly and easily adjust the screen's brightness to your needs. And hopefully save you some battery life in the process.
Restart Your Device
If none of this works, try resetting your phone or tablet. Sometimes, a simple reset of an iPhone or iPad will dislodge battery life problems.
Most of you know how to restart an iOS device but here's a reminder. Hold down the device's power button, swipe to turn it off, and then hold the power button down to turn it back on.
If that doesn't work, you can also try resetting your iPhone or iPad by holding the home button and the power button for about 10 seconds. This will not remove any of your data and could help fix battery life issues.
Reset All Settings
The following fixes should only be used if you can't find any other fixes or if you're unwilling to change your habits. If you see the usage and standby numbers listed as the same when you look at iOS 8.4 battery usage in Settings, you're in the right place because you need serious help.
The first major fix to try is a reset on your device's settings. To do this, go to Settings -> General -> Reset -> Reset All Settings and then enter your passcode when the prompt appears.
This process could take five minutes or so and once it's done, it will restore your settings to their factory defaults. Make sure you have Wi-Fi passwords handy because this is going to cause your phone or tablet to forget them. It will not remove any data or any photos.
Downgrade to iOS 8.3
If things get awful, you can also downgrade back to iOS 8.3. You won't be able to downgrade to anything older than that so if you moved to iOS 8.4 from iOS 8.2 or below you're stuck.
We put together a guide to the downgrade process that you'll want to look at. Just remember, the downgrade will probably only be available for a couple of weeks. After that, you're stuck on iOS 8.4
Restore the iOS 8.4 Update
If nothing works, it's time to factory reset the iPhone or iPad. This should be used as a last resort because it will wipe everything from your phone or tablet. You'll also need to do this on a computer with iTunes installed.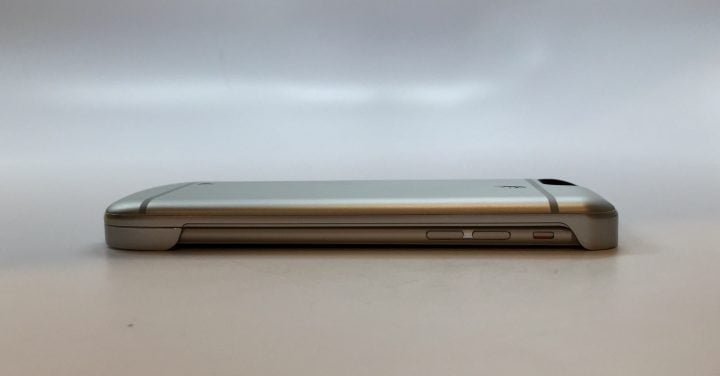 You can try restoring from your backup after the update, but if the iOS 8.4 battery life issues return, you will want to try this again without restoring from the backup. Here's how to do this on iPhone, iPad or iPod touch.
Plug in and backup to the computer or to iCloud.
Turn off Find My iPhone – Settings -> iCloud -> Find my iPhone -> Off.
In iTunes Click Restore.
Follow the prompts and the iPhone will reinstall iOS 8.4 from scratch.
When it completes click Restore from Backup to put your information back on the iPhone or Choose to set up as a new iPhone.
Expect to spend 20 to 45 minutes monitoring this process, and maybe longer if you restore from backup. It's going to vary from device to device, person to person, depending on how you have your device set up.
Genius Bar/Replacement
If a restore doesn't solve the problems, make an appointment at a Genius Bar in your local Apple Store and have them take a look at it. They might be able to diagnose a problem that you can't see like a bloated battery.
They might also be able to replace your device. There is a one year warranty by default and two years if you're signed up with AppleCare+.