How to Fix iOS 8 Wi-Fi Problems
iOS 8 problems continue to plague iPhone and iPad users of all shapes and sizes in the days after the update's release. Here, we address one of the biggest iOS 8 problems and tell you how to fix most iOS 8 Wi-Fi problems.
A week ago, Apple finally released its all new iOS 8 update for iPhone, iPad and iPod touch. iOS 8 is a massive update that delivers new features, design tweaks, enhancements, and fixes for lingering iOS 7 problems. It also, as iPhone and iPad users discovered after the release date, delivered its own set of problems and issues.
In the days after the iOS 8 release, iPhone and iPad users noticed a series of iOS 8 problems including poor battery life, broken Wi-Fi, random crashes and freezes, sluggishness, poor app performance, issues switching from portrait to landscape mode, and poor performance in a number of other areas. These iOS 8 issues caused many iPhone and iPad users to cry out for an iOS 8.0.1 update.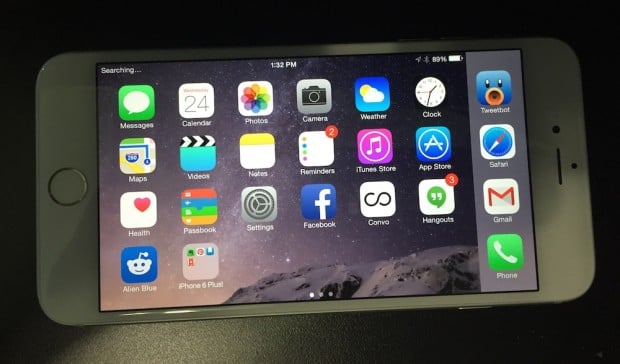 Today, that iOS 8.0.1 update arrived though like iOS 8, it also came loaded with issues, issues that forced Apple to pull the update from its servers. While it works on fixing its update, we want to work on fixing your iOS 8 problems and today we want to take a look at iOS 8 Wi-Fi issues in particular.
For the past two years, Apple's discussion forum have been rife with complaints about Wi-Fi issues. iPhone and iPad users have complained about a wide variety of issues from grayed out Wi-Fi to unstable connections. From the look of things, those issues persist for iPhone and iPad users inside Apple's new iOS 8 update.
While there is no guaranteed fix for iOS 8 Wi-Fi issues, there are a few things that iPhone and iPad users can try before performing a factory reset, replacing a router, or taking the device to an Apple Store to get looked at. These fixes have been passed down from the iOS 6 update and they've worked for many users in the past.
The first thing you'll want to do is reset your networking settings. This is an extremely easy process though it could take a couple of minutes to complete so you'll want to set aside some time. To do this, open up your iPhone, iPad or iPod touch and head to Settings > General > Reset > Reset Network Settings.
You'll need your passcode and again, a few minutes of time because the phone or tablet is going to reboot itself. You'll also want to track down your commonly used Wi-Fi passwords because this is going to reset those forcing you to enter them again.
If that doesn't fix things, you can also try turning off Wi-Fi Networking. To do that, head to Settings > Privacy > Location Services > System Services. After performing these two steps, you'll want to reboot your phone. Once it's rebooted, there's a chance, again a chance, that your Wi-Fi will be working normally again.
If neither of those steps works, then it's time to take some drastic steps. First, you might want to try restarting your modem and/or router. We suggest doing both. If that doesn't work, try installing the latest firmware for your router. If none of that works, you can take your iPhone or iPad to an Apple Store and have a Genius look at it.
You could also try reverting to factory settings and restoring from a backup. This could be a painful process for many of you and it should be considered only if all other options are exhausted.
We'll keep digging for more fixes for iOS 8 Wi-Fi problems as we push further away from the iOS 8 release date.