How to Fix iTunes Store Not Working on Windows XP
Millions of users are likely to find themselves searching for a way to fix the iTunes Store not working on their Windows PCs this week. That's because what appears to be a switch in the way the iTunes App communicates with the iTunes Store is causing sign-ins to fail. What's more, how to fix the iTunes Store not working in Windows XP basically involves finally upgrading away from the aging operating system.
Throughout the week Windows XP users have been reporting that after signing out of iTunes they're no longer able to get back in. Reports of the error began surfacing at the Apple Support Discussions Forum this past Tuesday, April 21st.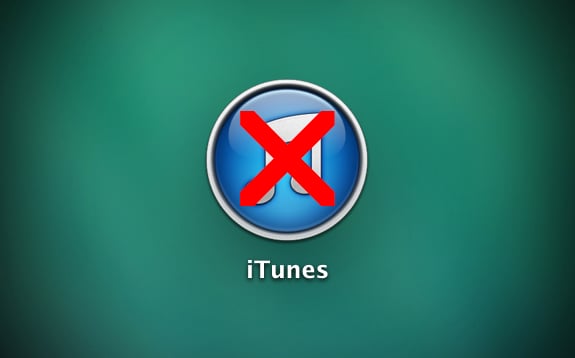 Windows XP users can open the iTunes program itself just fine, but anything that requires them to login simply hangs and gives an error message. Users are mainly reporting they get a pop-up confirming error 0x80090326 has occurred and they're unable to connect to the iTunes Store. Restarting your computer doesn't fix the issue, neither does upgrading to another version of the iTunes App. Users report iTunes 11 and iTunes 12 are both getting the error.
VentureBeat is reporting that why iTunes won't connect to the iTunes Store on Windows XP is related to a switch in how the iTunes App communicates with Apple's servers. Allegedly, Apple changed the communication protocol that the iTunes Store uses to communicate to something more secure, possibly something related to the Advanced Encryption Standard Microsoft added to Windows Sever 2003. The outlet is still waiting to hear back from Apple about the issue.
If Apple did switch the encryption technology it's possible that they did so knowing that it would break support for Windows XP users. It's also possible that the company switched to better communication protocols trying to protect users, but didn't bother testing against machines running Windows XP. Windows XP is a very old operating system at this point. In fact it's so old that Microsoft discounted mainstream support for it back in 2009. Windows XP finally exited extended support on April 8th of last year, after years of delays.
Without the iTunes Store sign in, iTunes is basically a music, video and podcast player only. In theory, music you purchased that's stored in iTunes should continue to work just fine since Apple stopped using rights management technology on songs years ago. Podcast and iTunes U content already downloaded should work too. You won't be able to stream anything from the iTunes Store though and that includes movies you haven't downloaded. There may be problems syncing purchased apps with your device now too.
That reality leaves users in a bit of a bind. If Apple didn't know about the issue, they could have a fix for it soon, restoring access to the iTunes Store for Windows XP users.
If Apple did find the issue, but wasn't bothered that it would lock out millions of iTunes customers than users are on their own. In that situation the best thing to do is only access the iTunes Store directly from your device itself. Basically, you're using Wi-Fi as a complete replacement for tethering your device directly to your PC using a USB cable.
Read: Windows XP Dies Today – What TO DO If It's Still On Your Computer
A more expensive, but better idea is just to ditch Windows XP and that machine. Operating system upgrades are theoretically possible as long as your hardware supports it, but this a good opportunity to look at low cost PCs running Windows 8. Windows 8 PCs make look and work different than what you have right now, but they are still supported and projected to perform well for years to come.

This article may contain affiliate links. Click here for more details.