How to Fix Most iPhone Problems Quickly & Easily
If you're experiencing problems with your iPhone, usually there are a few specific things you can do that will fix most problems without any hassle.
It's not uncommon for iPhone users to experience at least a couple of problems throughout their ownership, and sometimes these problems are a pain in the butt to fix, but many issues can actually be fixed quickly and easily.
While the iPhone is one of the easiest devices to use, it's not 100% flawless. We've discussed a handful of iPhone problems in the past and provided ways to fix them. While some of the problems require a specific fix, there are many iPhone problems that can be fixed by just remembering a short list of quick fixes that you should know.
Technology can be confusing and hard to fix when something breaks, but it sometimes isn't too difficult, and before you get frustrated and escalate your problem to the next level if you can't fix it, be sure to read this post, which includes just a small handful of fixes that will most likely fix a majority of iPhone problems.
How to Fix Most iPhone Problems
If you have an iPhone and want to avoid any big headaches in the future, here's how to fix most iPhone problems.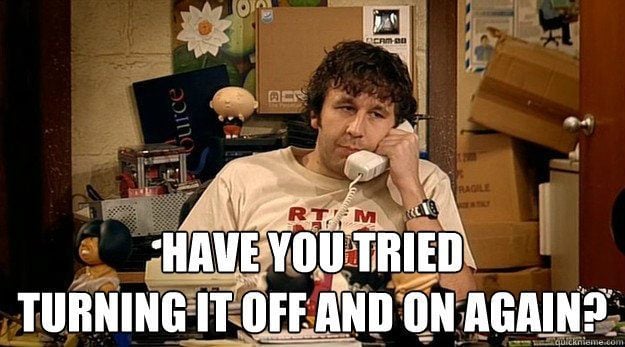 Without a doubt, the best way to troubleshoot most (if not all) iPhone problems is by using the four Rs: Restart, Reset, Reset, and Restore.
Restart your device by holding down the power button for a few seconds until the power-down menu appears where you can use the slider at the top to power off your iPhone. After it turns off, hold down the power button until your iPhone turns on again. This restarts your iPhone.
Restarting is perhaps the quickest way to fix most iPhone problems, so if your iPhone feels sluggish or WiFi isn't working, those minor problems can usually be fixed easily by restarting your iPhone.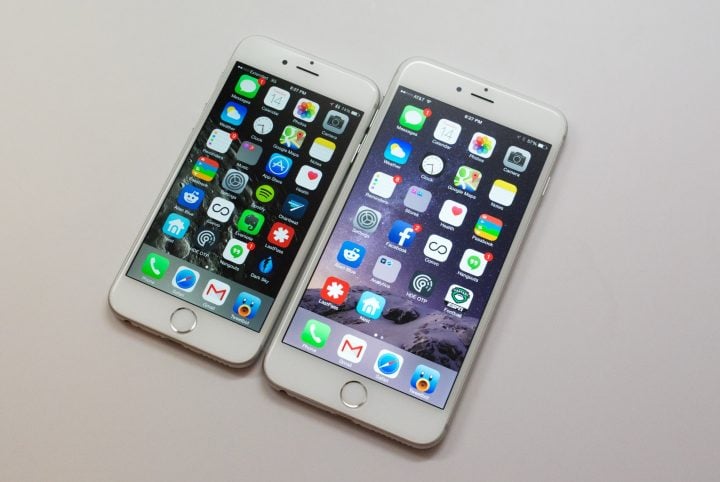 The two reset choices are "hard resetting" and resetting various settings in iOS. With a hard reset, you hold down the power button and the home down at the same time until your iPhone shuts down and the Apple logo boot screen appears.
Hard resetting is ideal to use if your iPhone freezes up and you can't power down the device using the traditional method.
As for resetting settings in iOS, you can do this by going into the Settings app and navigating to General > Reset. From there, you'll have a few options to choose from.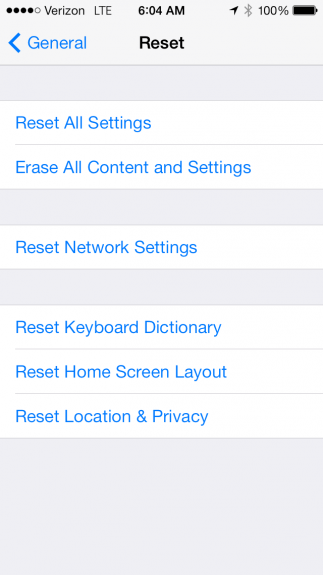 For example, if you're having problems with the WiFi, you can select Reset Network Settings. This can fix a lot of WiFi issues if you have them. You can also select Reset Location & Privacy if you're having problems with the GPS.
The last option is restoring. This should be a last resort option if the other three things didn't work. Restoring your iPhone completely wipes everything off of it and starts with a clean slate again, so be sure to back up your iPhone before you do this. Don't worry, though, as you can restore your backed-up apps and settings after wiping your iPhone.
After you've tried these four things and the problem still persists, it's likely that you have an issue that's a bit more robust. It could just be a bug that only Apple can fix in a future update. For instance, if you're getting poor battery life, it's unlikely that these above fixes will actually fix, but rather your iPhone may just need an update from Apple.
However, if you're WiFi problems or your iPhone feels a bit sluggish, it may just need a quick reboot to fix everything.

This article may contain affiliate links. Click here for more details.