How to Fix OS X Yosemite WiFi Problems
OS X Yosemite 10.10.2 was supposed to fix all the WiFi problems, but that hasn't been entirely the case. Here's how to fix those lingering OS X Yosemite WiFi problems.
Ever since the release of OS X Yosemite, many users have taken to Apple's Support Forums to state their displeasure about WiFi problems with the new operating system, and it seems Apple heard them loud and clear, as version 10.10.1 that was released back in November explicitly aimed to fix WiFi problems for Mac users, as well as the 10.10.2 update that released earlier this year, but it's actually been anything but.
While some Mac users are saying that the updates have fixed their WiFi problems on their Mac, many other users have stated that the update simply doesn't fix it.
Unfortunately, many OS X Yosemite users have been experiencing random WiFi connection drops ever since the new OS's release, which isn't anything new to OS X users in general, as OS X Mavericks came with the same issues for many users.
There have been many temporary fixes proposed by various users, and while they don't seem to fix the WiFi issues 100% of the time, they at least work temporarily until the problem comes back again, and seeing how this latest update doesn't fix the problem, it's spelling bad news for Apple.
However, one Reddit user has come up with quite a unique fix to the WiFi problems that could work for you.
Essentially, it depends on your router whether or not you'll experience WiFi problems in OS X Yosemite, but this isn't your routers fault by any means. It's still Apple's fault. Reddit user mossmaal explains it well:
Wifi works by broadcasting around the 2.4Ghz and 5Ghz spectrum. Just like a highway is divided up into lanes for efficient use, wifi is divided up into 'channels', so that you and your neighbour can both use wifi without producing interference.

Usually your router is smart enough to sniff the spectrum and see what channels are already in use. It will then start using the least used channel, like a car driver looks for an empty lane.

What [has been] discovered…is that Yosemite isn't working on some of these channels. So instead of all the lanes being open, only a few are. But you're computer can't tell which ones are working, so it doesn't know to use a different channel."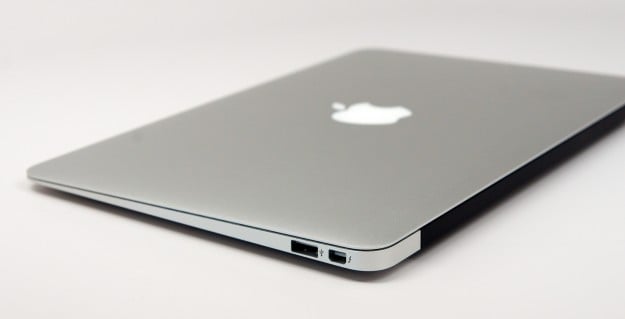 Many users have said that they haven't experience any WiFi problems at all with their Macs when using an Apple AirPort Express router, which isn't too surprising, but those who have non-Apple routers have a greater chance of coming across problems.
So what's a temporary solution? The user who discovered this flaw suggests changing your router to 5GHz (if it supports it) and the use channel 36, 40, 44, or 48, as the user notes that those channels work better for OS X Yosemite.
He also suggests adjusting your router's settings by searching for a 802.11h option under your wireless advanced settings. Try disabling it and see if that helps with your WiFi problems. Otherwise, it looks like it's a problem that only Apple can fix with a software update in the future, Hopefully they do it quick, because there seems to be plenty of OS X users ready to lose their minds.

As an Amazon Associate I earn from qualifying purchases.