How to Fix Xbox One Kinect Problems
Microsoft's Kinect sensor for the Xbox One is a controversial piece of technology. Having proved that people were looking for a way to interact with their console with their voice. The Kinect 2 sensor for Xbox One is the original Kinect sensor, but better. There's a wide-angle lens and adjustable neck so that it can see your entire room when you're playing a motion game or chatting on Skype. There's an array of microphones that cancel out background noise and let you talk directly to other players in the same party and games as you are.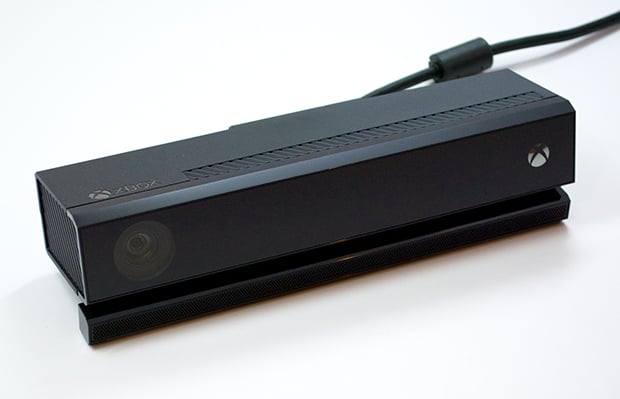 Read: Should You Buy a Kinect 2 Sensor for Your Xbox One?
Playing video games, voice chatting, video chatting and just controlling your Xbox One are a dream with the Kinect 2 sensor – when it works correctly.  Having a problem Kinect problems can be a real nightmare too. Your videos could suddenly stop because the Kinect mistook your talking for a command. A cursor could show up on your screen, inviting you to select an option even when you weren't trying to interact with the console at all.
Here's how to fix Kinect problems with the Xbox One and how to make sure your console is set up properly in the first place.
The Kinect Sensor Doesn't See You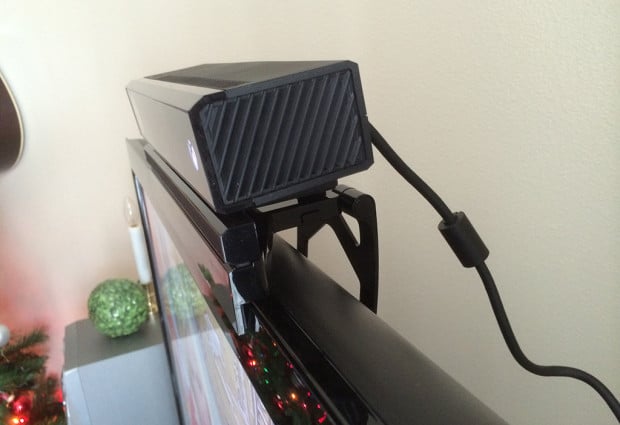 Troubleshooting and finding a fix for Kinect problems starts with making sure you've done the basics first. Mainly, we're talking about correct placement of the Kinect 2 sensor and a trip through the set-up process to make sure the Kinect sensor is calibrated for your living room.
First, know that the Kinect 2 sensor is designed to be an exact mirror for what you're doing on the screen at that particular moment. What happens often is people forget that the Kinect needs to be placed in a specific area for it to be the most effective. No matter where you've put your Xbox One, the Kinect 2 sensor attached to it needs to be immediately above or below your television. Microsoft's support documents indicate the sensor should be within 6-inches of your television. This is the only way you're going to get seriously precise hand gestures on your screen.
Read: How to Setup an Xbox One
Positioning the sensor is all about letting it see your entire room. That means keeping it at least two feet away from the floor. The Kinect sensor needs to be roughly on the edge of whatever it's setting on. If you have a Kinect TV Mount then you're fine. Don't angle the sensor so it's not trying to see you in direct sunlight. If you're planning on using gestures or doing motion gaming, make sure you've given yourself enough space to work with.
In the Settings app on the Xbox One there's a Kinect area that lets you see what your Kinect sees. Go there to make sure your hands and feet are actually something the sensor can see. Change the position of the sensor if they aren't.
The Kinect Sensor Can't Hear You
If the Kinect sensor can't hear you then it's time to look at your audio profiles or there's probably something preventing the sound of your voice from reaching its array of microphones.
Maybe you've covered up the array, look for obstructions anywhere near the bottom of your Kinect 2 sensor. If there are things sitting in between the front of the sensor and you, move them.
If one of your Kinect problems is still that it can't hear you even after it has a clear pathway it's time to start looking into software issues. The Kinect tries to filter out the noise coming from your TV, but that's difficult if you haven't gone through the setup process or have you television's volume set higher than it normally is. Go back to Settings app, select Kinect and go through the Kinect Tuner again. This time, be sure to leave your television's volume setting exactly where it's most comfortable for you. This'll help the Kinect better listen for your commands.
The Kinect Sensor Won't Come On
If you're Kinect sensor won't come on there's probably a loose connection somewhere. Check the ports on the back of your Xbox One to make sure everything is plugged in properly. Look for a tiny illustration of a Kinect on the right of your console and push the connection in to make sure it's tight.
If you're still having issues with the sensor not coming on, turn on your Xbox One and head to the Kinect area within the Settings app. Make sure that the check box on the check box on the top-left is selected. This turns the Kinect sensor on and off.
The Kinect Sensor Won't Change Channels
The devices and television integration in the Xbox One is great. Being able to turn on a television or access different channels with just a voice command is great. For this to work though, you need a Kinect 2 sensor and that sensor needs to have direct line-of-sight to your cable box and television set.
If you're Xbox One is no longer communicating with your television or cable box, make sure that the area around the glowing Xbox One logo on the face of the Kinect isn't covered by something like a privacy shield or piece of cloth.
If it's clear, go the Settings app and select TV & OneGuide from the Menu. Under Device control make sure that the television and cable box you own are correctly listed.
Good luck with addressing your Kinect problems. The Xbox One with a Kinect 2 sensor sells for $449. Those who've purchased the console without a Kinect sensor can add one for $150 at Amazon.

As an Amazon Associate I earn from qualifying purchases.