How to Get 3D Touch Quick Actions on Older iPhones
Apple released the iPhone 6s last month with a cool exclusive feature called 3D Touch. Here's how to get 3D Touch on older iPhones.
If you're not familiar with 3D Touch, it's a new display technology that can only be found on the iPhone 6s. It essentially can capture pressure sensitivity, so pressing down harder on the screen will bring up alternative options and shortcuts as opposed to just tapping on the screen to open an app or select something.
There are a few different components of 3D Touch. First, there are Quick Actions, which are essentially shortcuts for different things within a specific app, which you can access right from the home screen, so if I were to press down on the Tweetbot to activate 3D Touch, I would get a few shortcuts pertaining to that app, like Tweet, Tweet Last Photo, and Show Activity.
Another feature of 3D Touch is Peek and Pop, so if you're inside of an app, you can press down on a link or a photo and get a quick pop-up preview of that item. Pressing down even harder will completely open that link inside of Safari.
While 3D Touch is an exclusive feature for the iPhone 6s, you can actually easily get some of the features on older iPhones.
By utilizing a simple long-press on app icons on the home screen, you can enable Quick Actions on devices other than the iPhone 6s. Here's how.
Jailbreak iOS 9
The first thing you'll need to do is jailbreak your iPhone on iOS 9. An iOS 9 jailbreak was recently released, and the installation process is about as easy as it gets.
You'll need a Windows computer, your iPhone, and a little bit of time, but we have a helpful tutorial that takes you through the process.
Of course, jailbreaking isn't for everyone, so if you're feeling a bit worried about jailbreaking your iPhone, it might be best to stay away. However, if you're feeling good and are wanting 3D Touch on your older iPhone, then jailbreak away.
Install RevealMenu
RevealMenu is the Cydia tweak that you'll want to install to get 3D Touch Quick Actions on your older iPhone. There's also a tweak called Forcy that can do the same thing, so it's really just a preference of which one you want to install or which developer you want to support.
After you install RevealMenu, you can begin using 3D Touch Quick Actions right away by long-pressing on an app that supports 3D Touch. You'll notice that it works just like it does on the iPhone 6s, but without the pressure sensitivity.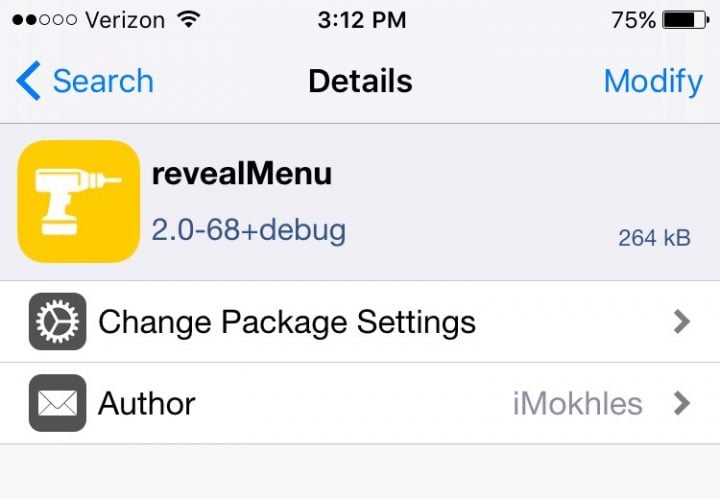 If you want to add even more effect to 3D Touch on your older iPhone, you can install a Cydia tweak called Hapticle, which will add some force feedback whenever you activate 3D Touch. This gives your older iPhone more of the genuine feel that actual 3D Touch offers on the iPhone 6s.
The only problem I've come across is that 3D Touch won't work for a handful of random apps that actually support 3D Touch. We're not sure if this a bug with RevealMenu, or maybe Apple (or the app itself) detects that you're using a jailbreak tweak and goes, "oh sorry, can't use fake 3D Touch here."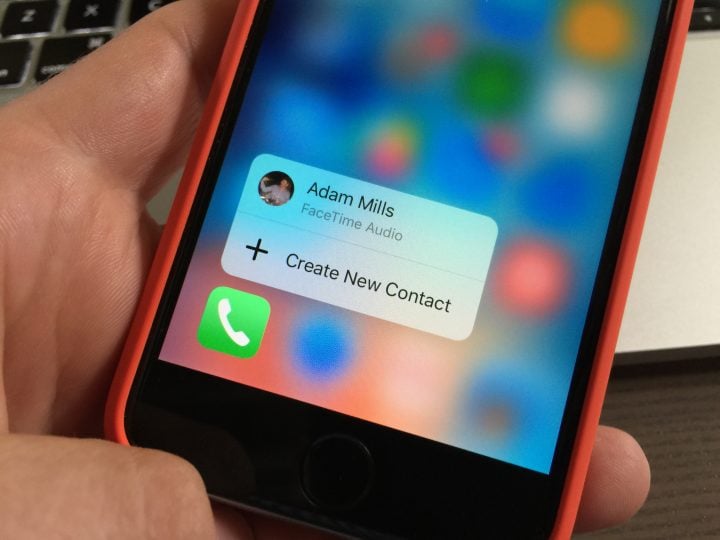 However, you can install yet another jailbreak tweak called Shortcuts, that gives you 3D Touch Quick Actions for apps that don't yet officially support it, like the Weather app and even Cydia, as well as add more shortcuts to Spotify.
At this point, you should have a pretty awesome jailbreak setup as far as 3D Touch is concerned. Of course, since you long-press to activate 3D Touch, this means that the gesture for activating jiggly mode to delete and move apps has changed. To activate jiggly mode, simply swipe up on any app icon.
While the iPhone 6s most definitely implements 3D Touch better than these jailbreak tweaks, having the ability to use Quick Actions on an older iPhones is something that will excite a lot of users who don't want to upgrade to the iPhone 6s.