How to Get a Personalized Google+ URL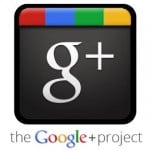 Google+ is gaining traction now that more users can get in, but if you want to link to your Google+ profile you are stuck with a unique 21 character number to point users to your profile. If you have a unique name you can get away with asking people to search for you, but the rest of us need something better.
Enter Gplus.to, a free shortlink generator for Google+ profiles that turns your impossible to remember Google+ URL into something you can share in a conversation, put on a business card or simply remember.
To get your personalized Google+ URL, open your Google+ profile and copy the long strong of numbers right after "Google.com/". You should see something link the following,
https://plus.google.com/100133648745019353513
Copy the 21 digit string of numbers that you never have a hope of remembering and head over to Gplus.to. Here you can choose a Google+ nickname between 3 and 25 characters long, which will direct users to your Google+ Profile.
Instead of the incoherent URL above, I now have Gplus.to/JoshSmith as my Google+ url. It's easy to remember and manageable enough to put on a business card if Google+ takes off. This is also more convenient than giving my personal email address to anyone who wants to try to look me up on Google+.
Sure, you could create your own landing page or redirect, but for the average user, Gplus.to is the perfect solution to Google's long profile pages. I wouldn't be surprised is Google decides to offer easier URLs, like Facebook does, but until then you can snag your nickname at Gplus.to.
If you don't have Google+, you can sign up for a free Google+ account by hitting up the Google+ homepage. If you want to know more about the service, check out our previous coverage, including why Android owners should be especially excited.