How to Get Better iOS 7.1 Battery Life
The iOS 7.1 update for iPhone and iPad is finally here and already, we're seeing complaints about bad iOS 7.1 battery life. Those who are looking to improve the battery life on the iPhone or iPad after installing Apple's latest update are in luck.
iOS 7.1 is the latest iOS 7 update from Apple and it delivers a number of new features for the iPhone and iPad. Among them, CarPlay, changes to the keyboard, UI tweaks inside the Phone application, fixes for major bugs including the springboard issues, and performance enhancements that users say have improved the speed of the software.
It also looks like the iOS 7.1 update is causing problems for iPhone and iPad owners. Users have been complaining about a number of problems with Apple's new update including bad iOS 7.1 battery life.
While iOS 7.1 battery life is pretty good in our early reviews, some users will experience bad battery life after the upgrade. It's nothing new, iOS updates always wreck havoc on some iPhone and iPad owners.
iOS 7.1 is killing my phone's battery life. Even airplane mode isn't helping that much 😩😠

— Jamie Lynne :) (@BlackJamieBJ) March 12, 2014
This iOS 7.1 update has really ruined my battery life. It just dropped 5% in 2 minutes. 😤 #iphoneproblems #iPhoneUpdate

— Merlin™ (@WizzardOfTime) March 12, 2014
iPhone users do not update to ios 7.1 yet I have many issues and 5s battery life shortened

— John Paul Hegarty (@CorkComputers) March 12, 2014
Fortunately, there are some thing that these iPhone and iPad users can do to improve battery life inside iOS 7.1. Some of them are simple tricks that require only a few seconds of your time. Other fixes will be much more involved.
How to Get Better iOS 7.1 Battery Life
Turn off Push Email
Turning off push email service is one of the first things to try if iOS 7.1 battery life is bad. When push is turned on, your iPhone or iPad is constantly pulling data from servers, checking for new mail. Process that run in the background tend to have a negative impact on battery life so shutting off push is certainly worth a try.
To set Email to manual, go to Settings -> Mail , Contacts, Calendars -> Fetch New Data – > Choose the setting for each email account.
Those who aren't ready to turn off push completely can simply change the intervals at which the device will check for new mail. Setting it to longer intervals could help to improve bad iOS 7.1 battery life.
Turn Down Screen Brightness
The screen has the potential to suck a lot of the battery life out of an iPad and iPhone. By keeping the brightness of the display to a minimum, you should be able to squeeze a little bit more battery life out of the iPhone or iPad.
If you decide to leave Auto Brightness on, it should bring your screen brightness back to normal pretty quickly. However, when battery life absolutely matters you may want to turn this off and set brightness to the lowest level possible.
The brightness of the iPhone or iPad display can be toggled inside the Control Center, the menu that is accessible with an upward swipe from the bottom of the phone. It's also accessible inside the device settings.
Turn off 4G LTE
Like the display, 4G LTE connectivity has the potential to eat away at batter life. So, iPhone and iPad owners would be wise to shut it down when it's not necessary. It's also smart to turn it off when a device is on the edge of 4G LTE connectivity because constantly searching for networks can be detrimental to overall battery life.
To shut down 4G LTE when you don't need the fast data speeds, go to Settings -> Cellular – > Enable LTE -> Off to turn it off. Just remember to flip it on again when you need it.
Use Airplane Mode
Airplane Mode will cut off data, texts and calls but it will also conserve battery life in those dire moments where your iPhone or iPad is about to run out.
Flipping in Airplane Mode is easy. Simply pull up Control Center and toggle it on. Again, it's going to cut off essential services but you can always bring them back when you need them, just by flipping Airplane Mode off.
Turn Off Location Services & Notifications
Limiting location services and notifications can help save iPhone battery life. By turning them off, your iPhone or iPad won't light up every single time a notification pops up.
In order to flip off notifications, go to Settings -> Notification Center -> Tap on an App -> Scroll down and toggle Show on Lock Screen.
Notifications will still show up on the iPhone or iPad but now, they will buzz or alert you with a sound rather than lighting up the entire device. Notifications will also still pop up when the phone is in use.
Location services also have the potential to light up your iPhone or iPad display which means that they have the potential to drain essential battery life.
To Turn off Location Services for specific apps go to Settings -> Privacy -> Location Services -> Toggle it off for apps that you don't want using your location info. You have the ability to turn it all the way off but you will not be able to use maps and the device will not know the location they were taken.
Turn off Background App Refresh
Background App Refresh is one of the nifty features that arrived with iOS 7 back in September. When its turned on, it will ensure that the latest data is present when you open up an application. It's extremely useful for those that are constantly checking the news or Facebook but for others, it's a feature that can be turned off in an effort to save battery life.
Before disabling it completely, it's probably worth it to disable the feature for applications that you don't use. This will help to minimize activity and it will allow you to keep it running for applications that you do rely on. If that doesn't work, try disabling it completely.
To do this, head to Settings -> General -> Background App Refresh -> Toggle all or individual apps. Once toggled off, these apps won't update in the background.
Uninstall Recent Apps
The iOS 7.1 went through a beta process so that developers could weed out any potential issues with the new software. However, there is always a chance that a third-party application could inadvertently be causing abnormal battery drain on the iPhone or iPad.
Of course, this is going to be extremely difficult to pinpoint because it requires uninstalling an app, checking for battery life, and then repeating the process until things improve.
We highly recommend heading into the App Store and taking a peek at your purchase tab. This will show you the last applications that you've downloaded. If the battery drain problem is a recent problem, this will make narrowing down the culprit a whole lot easier.
Restart the iPhone or iPad
If none of  those tips work, and there is a chance that they won't,  one of the easiest ways to attempt to improve battery life on the iPhone or iPad is to shut the device off completely. Often times, turning the phone or tablet off will improve things dramatically. If you haven't installed any new apps or made usage changes, try restarting it.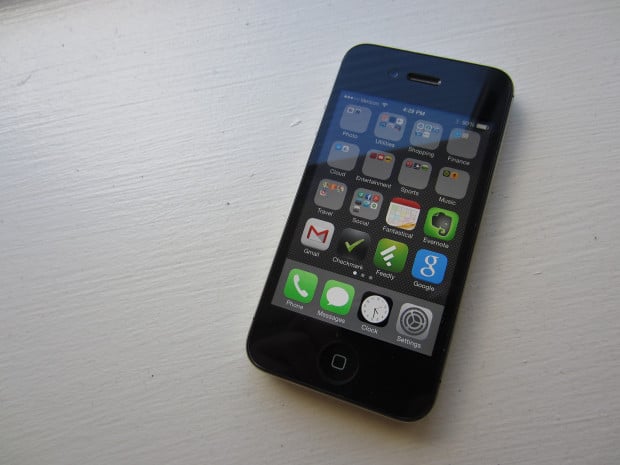 To do this, simply hold the power button, slide to turn the iPhone or iPad off, leave it off for a minute or so and then power it back on. This isn't a guaranteed fix but it's one to try if your iPhone or iPad starts seeing random battery drain inside iOS 7.1.
Reset All Settings
If your iOS 7.1 battery life started out good, but now drops dramatically, you may need to reset the iPhone settings. This is not a restore, so you won't lose any apps or data, but what it will do is give you a clean slate for Wi-Fi, Bluetooth and any other user settings. It's possible that over the past few months that you've toggled on settings that are contributing to the battery drain.
To do this, go to Settings -> General -> Reset -> Reset All Settings -> Enter your PIN to complete the process. This is a process that will take several minutes but it's one that could dislodge bugs and help to better preserve battery life.
Restore the iPhone or iPad
The most drastic measure that you can take, besides taking the iPhone or iPad to an Apple Store for maintenance, is to completely restore the device and the software.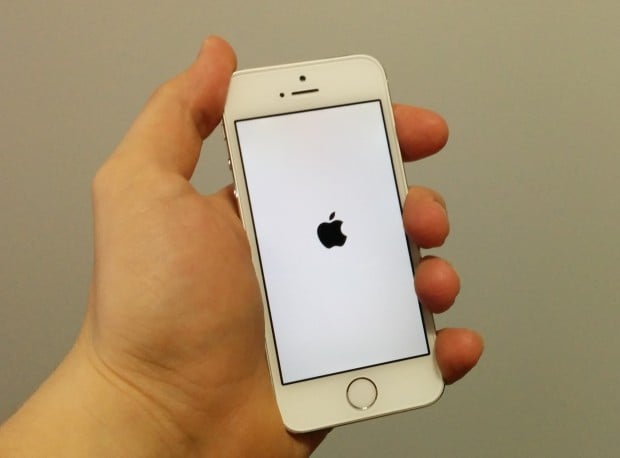 Those that go this route should note that this will wipe the data off the iPhone or iPad and will take a long time to complete.Before doing this, you'll need to plug in and sync photos and data to the computer and perform a full iTunes or iCloud backup. This will ensure that your data won't vanish.
Once the iPhone or iPad is backed up, go to Settings -> General -> Reset -> Erase All Content and Settings -> enter your PIN to start the process. When this process is done, you have a few options. You can either restore the iPhone or iPad from a recent backup, or, simply use the phone as if it were just pulled out of the retail packaging.
There is a very good chance that this will eliminate whatever is hampering your iOS 7.1 experience and it's possible that the device will feel as good as new.

As an Amazon Associate I earn from qualifying purchases.