How to Get Better iPhone 6 Battery Life
Apple's iOS 8 update for iPhone 6 is full of new features and for many users one of these new features is bad iPhone 6 battery life. This guide will show you how to get better iOS 8 battery life on the iPhone 6.
Last month, after a stint inside the company's beta program, iOS 8 finally made its way to iPhones, iPads, and iPod touches all over the world. Unlike iOS 7, iOS 8 does not overhaul the look and feel of the iOS operating system. Instead, it builds on the foundation left behind by iOS 7 by adding new features, tweaks and enhancements aimed at improving Apple's software from last year.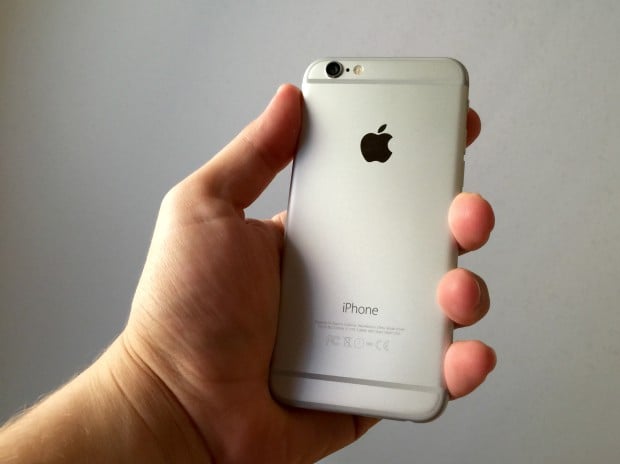 While the iOS 8 update delivered a host of new features to iPhone, iPad and iPod touch users, it also delivered a number of problems including bad iOS 8 battery life on the iPhone. While we've had a relatively good experience with iOS 8 thus far, users are complaining about the effects Apple's update is having on battery.
We haven't experienced bad iPhone 6 battery life inside iOS 8 or iOS 8.0.2 but that doesn't mean that we don't want to help those in need. Here, we detail a number of settings you can change and things you can do to get better iOS 8 battery life on your iPhone 6 right now and moving forward. Keep in mind, mileage is going to vary.
9 iPhone 6 Battery Life Tips
Find Apps Using Your Battery Life
Apple's iPhone 6 comes stock with iOS 8 on board which means that you have access to all of Apple's new features. One of those new features is one that shows you what apps are using most of your battery life. More often than not, bad iPhone battery life is linked to a broken or misbehaving app.
This feature lets you see what apps use most of your battery life. It also lets you find usage and background activity. Applications like Google Hangouts and Google Chrome can suck up a lot of battery, even if you don't live in them throughout the day.
To see what apps are using your iPhone 6 battery life, go to Settings -> General -> Usage -> Battery Usage. This screen will allow you to track your recent app use over the last 24 hours and over the past week.
Keep in mind, you may need to update or uninstall an app to get better iOS 8 battery life. However, if none of those works, you may just want to cut back on using apps that cause huge battery drain on your iPhone 6.
Turn Off Push Email
One of the first settings to change pertains to your email. Push has the tendency to eat up a lot of battery life and it's possible that it's what's eating your iPhone 6 battery life right now.
When push is turned on, your iPhone 6 is constantly pulling data from servers, checking for new mail. Processes that run in the background can hamper battery life which is why you should consider turning them off if you don't need them. If you don't need email to instantly show up on your phone, Push is a setting that is probably worth turning off.
To set Email to manual, go to Settings -> Mail , Contacts, Calendars -> Fetch New Data – > Choose the setting for each email account.
The best option we've found so far is to push the time between checking for new messages to Fetch every 15-30 minutes instead of constantly looking. Switching the setting to off has also done wonders for our battery life, and sanity, in the past.
Turn Down Screen Brightness
After using iOS 8 for three weeks, we've noticed that the beautiful Retina HD display on the iPhone 6 has a tendency to suck up a ton of battery life. Fortunately, there's a simple solution to this.
By keeping the brightness of the iPhone 6's display to a minimum, you should be able to squeeze a little bit more battery life out of your device on a regular basis.
If you decide to leave Auto Brightness on, it should keep everything in line. However, when battery life absolutely matters you may want to turn this off and set brightness to the lowest level possible.
You can toggle the brightness of your iPhone 6 display inside the Control Center, the menu that is accessible with an upward swipe from the bottom of the phone. It's also accessible inside the device settings and you'll want to head to Settings -> Display & Brightness and toggle it there.
Turn Off 4G LTE
Using the faster 4G LTE network on your iPhone 6 can use more data and thus, cause battery life to plummet much faster than when connected to Wi-Fi. The drain will be especially noticeable if you are on the edge of coverage.Turning 4G LTE off when you're in spotty areas or when you don't need it could help you save a ton of battery life.
Go to Settings -> Cellular -> Enable LTE -> Off. When LTE is shut off, your iPhone 6 will utilize your carrier's backup network. Some, like T-Mobile's HSPA+ network are fast. Others are slow. LTE, in most cases, is going to be faster than whatever serves as a backup so keep that in mind before toggling it off on your iPhone 6.
Use Airplane Mode
If you're in a real tight spot and you need to save battery life, you can use the device's Airplane Mode. Airplane Mode cuts off data, texts and calls but it will also conserve battery life in those dire moments when your iPhone 6 is on its last legs.
Flipping in Airplane Mode is easy. Simply pull up Control Center with a swipe up from the bottom of your home screen and toggle it on. You can also go into Settings and flip it off. It resides at the very top.
Turn Off Background App Refresh
Another thing to try is turning off Background App Refresh. This feature lets apps connect and update in the background, so they can show updates as soon as you open them. Unfortunately, this feature can eat away at battery life. Even Apple agrees and says on the iOS 8 Background App refresh screen that "Turning off apps may help preserve battery life."
To do this, Go to Settings -> General -> Background App Refresh -> Turn it all off or off for individual apps.
You can turn Background App Refresh off for all apps or only for certain apps. If you see an app listed with background activity at the top, you may want to simply turn that app off.
Restart the iPhone 6
If you have not restarted the iPhone 6 at all since you picked it up or even if you've gone for a few days without restarting, go ahead and turn the iPhone 6 off then back on. Sometimes a simple restart is enough to stop whatever was causing bad iPhone 6 battery life and reset things so the battery will last all day.
To do this, hold the power button down until the screen changes, then slide to the right to power off. After a minute or two hold the power button to turn it back on.
Reset All Settings
If none of these things work, it's time to move on to some more drastic measures. The first thing to try is Reset All Settings. This does not delete your data or wipe the content from your iPhone 6, only the settings. If something is messed up this may fix horrible iOS 8 battery life in about 5 minutes.
Go to Settings -> General -> Reset -> Reset All Settings. If prompted, enter your PIN or pass code. Wait for the device to restart and then use your device like normal. You may need to reconnect to Wi-Fi, Bluetooth and change some other settings, but your apps, photos and accounts will all still be there, exactly how you left them.
Restore Your iPhone 6
If that doesn't work, then it's time to resort to the most drastic measure of all. Restoring from scratch can be a pain but it also has the potential to dislodge iOS 8 battery life problems. This process will wipe your iPhone 6 clean and install iOS 8 from scratch.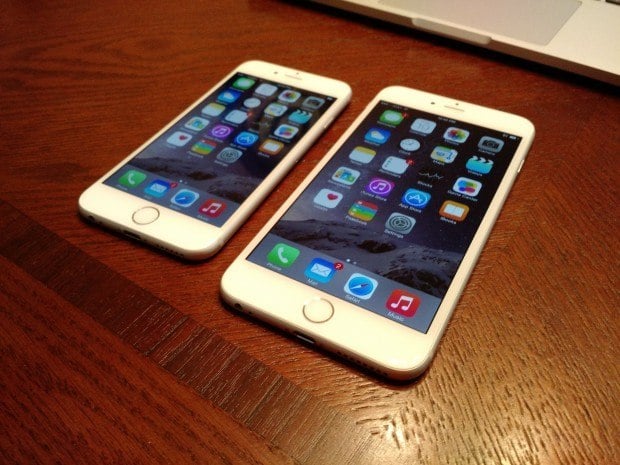 You'll first need to back up the iPhone 6 because this process will delete all of your photos, apps and data from the device. You can restore from a backup, but there is a chance that will bring some problems back so the best bet is to set this up like a new iPhone.
Plug in and 

backup to the computer or to iCloud

Turn off Find My iPhone – 

Settings -> iCloud -> Find my iPhone -> Off

In iTunes,

Click Restore

Follow the prompts and the iPhone will 

reinstall iOS 8 from scratch

.
When it completes click 

Restore from Backup

 to put your information back on the iPhone or Choose to set up as a new iPhone.
This process takes 15 to 30 minutes depending on download times and if you need to backup or restore. Again, it's a last resort and one that should only be used if nothing else works.

As an Amazon Associate I earn from qualifying purchases.