How to Get Better MacBook Sound While Traveling
MacBooks offer decent sound when playing movies and music, but it's certainly not the best experience. Here's how you can improve the audio of your MacBook while out on the go.
Whether your staying at a hotel or a friends house, you may have the urge to watch a movie on your MacBook. Obviously, watching it on a television is more ideal, but when you're away from home, you can't always have that luxury.
This is why watching movies on your MacBook is the next best option, but the speakers on most laptops just aren't that great. Granted, MacBook speakers have improved greatly over the last few years, but you still get that familiar "tinny" sound out of the speakers, which means you can't really experience the full richness of audio while out of the house.
Luckily, there are a few ways that you can give your MacBook a much-needed boost to its sound output, from getting a Bluetooth speaker to just using a good pair of headphones for listening. No longer do you need to rely on those pesky laptop speakers.
Bluetooth Speakers
Perhaps the best option for improving the audio on your MacBook is getting a Bluetooth speaker that has decent audio quality. The nice thing about this is that there are tons of Bluetooth speakers to choose from. The popularity of Bluetooth speakers over the last couple of years has created a boom of such products in that time frame, which is great for consumers.
Bluetooth speakers allow you to connect your MacBook to the speaker wirelessly and at the same time deliver much better audio from your MacBook than what the built-in speakers are capable of.
However, with there being so many Bluetooth speakers to choose from, it can be difficult to decide on which ones are worth your dollar. Luckily, there are a few different Bluetooth speakers that stand out.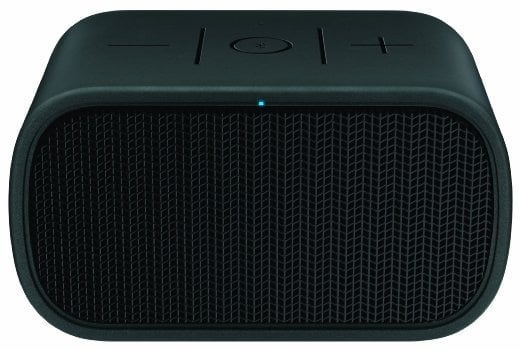 Logitech's Ultimate Ears series are perhaps the go-to Bluetooth speakers to take a look at. If you're wanting an ultra-portable speaker, the Logitech UE Mini Boom is about the smallest you can get that still delivers really good audio quality, but the $100 price tag might scare some buyers away.
This is why we also recommend AmazonBasics Mini Bluetooth speakers, which are also very portable, but only cost $40. Granted, the sound quality may not be as good as Logitech's offering, but it's most likely way better than the built-in speakers on your MacBook.
Computer Speakers
If you want external speakers that actually plug into your MacBook, we don't blame you, and there are also plenty of options to choose from when it comes to this category.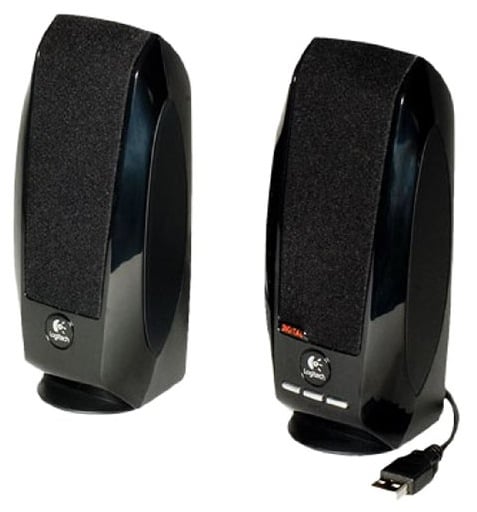 The Logitech Z130 speakers are a set of 2.0 speakers that plug into an outlet for power and then plug into your MacBook through the headphone jack. They'll undoubtedly provide you better audio quality, and for less than $20, you can't really beat them. However, the requirement of a power outlet may not be ideal for some users.
If you're one of those users, you can instead get a pair of 2.0 speakers that you can simply plug into a USB port. These Logitech S150 speakers use USB for both power and audio, and there are no other cables to deal with. If you have enough room in your bag to store them while you travel, they would be ideal speakers for any portable setup.
Headphones
If it's just you watching a movie on your MacBook or listening to music, then you actually really don't need any kind of external speakers, but rather your trusty headphones. Most likely you have a pair lying around that you can use.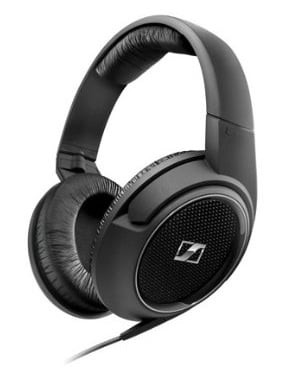 Headphones are about the easiest way to improve your MacBook's audio quality, as you can bypass the built-in speakers altogether and place a good pair of cans over your head.
Again, you probably already have a trusty pair of headphones, but if not, there are literally thousands to choose from.
Companies like Bose, Sennheiser and Shure make expensive high-quality headphone models, while brands like JVC, Sony, Philips and Panasonic have headphones in all price ranges. Personally, we're big fans of Sennheiser's lower-cost lineup, with the HD 429 over-the-ear headphones priced at a reasonable $50.

This article may contain affiliate links. Click here for more details.