How to Get Better Windows 8 Battery Life
Devices running Microsoft's Windows 8 operating system have a bad reputation these days. They're instantly seen by some as a disappointment, running an operating system that changes too much and makes no sense. Some may have a point, Windows 8 changes a lot, but many of those changes make it easier for Windows 8 users to go about their day getting things done.
Take battery life. Windows 8 has things that make managing your battery life easier than it's ever been before. For novice users there are toggles and quick action settings for lowering screen brightness and turning off features that aren't be used. Both are key to getting better Windows 8 battery life. Changes in the way apps behave, plus an easier to use task manager complete the experience.
Here's how to get better Windows 8 battery life.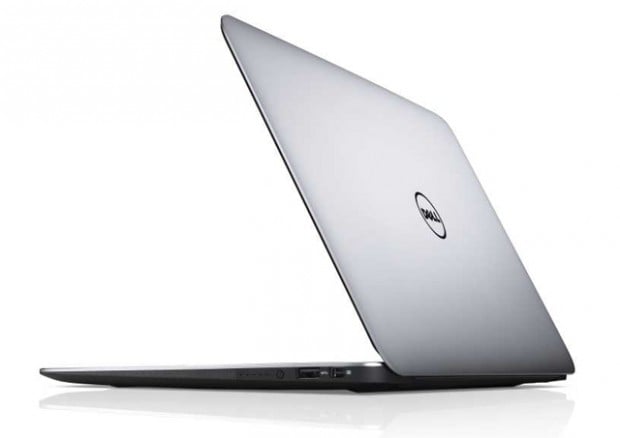 Kill Extras
No conversation about battery life for anything has ever occurred without encouraging users to take a hard look at the things they have going on in the background. Getting better Windows 8 battery life is no different. You have to start by taking stock of what's happening on your device and what you don't need.
Apps running in the background are one of the big killers of battery life from past versions of Windows. Now called desktop apps, they're just as deadly in Windows 8. Go to the Start Screen by pressing the Windows button. Then search for Task Manager and press enter or select it.
Task Manger gives you a breakdown of everything running on your computer. Both Windows Store and Desktop apps are listed together. You can stop here and end the apps running on your machine that you aren't using, but I'd suggest clicking on the More Details button for a real-time look at what's running on your machine.
Use Task Manger to kill the apps you aren't using. Focus on the apps with darker colors in the CPU category, but be careful not to stray into Background Processes and Services you aren't familiar with. If there's an app or program you notice running a lot that you really don't use, consider uninstalling it from the Control Panel under Add or Remove Programs. Again, be careful.
While you're here, note that apps downloaded from the Windows Store, while technically running, aren't taking up CPU power. That's because Windows Store apps are frozen in your computer's memory when not on your screen. As such, they're never effecting your battery life if you're not using them. It's one of the reasons I urge casual users to download Windows Store apps over Desktop apps these days. You can close them if you want, but you're not saving battery power or processing power when you do.
Switch Power Profile
Most desktop and notebook users stay in the Desktop interface. It's the part of Windows that most are familiar with. It has different windows that you resize and organize based on what you're doing. There's also the Task Bar. Most users know that there's a battery meter on the Desktop Task Bar, but they never realize that clicking or taping on it allows them to get battery life pretty quickly.
By default, Windows 8 machines are in performance mode. When you're about to unplug your Windows 8 device, switch to Balanced Mode for better battery life. You should instantly notice your screen is dimmed. Some other changes happen behind the scenes.
Adjust sleep time, brightness and more by clicking or tapping on More Power Options.
Turn Off the Extras
Lastly, you'll want to conserve battery power being used by hardware. I've already mentioned screen brightness as the first thing you'll need to cut down on. There are others that are equally important. Wi-Fi is something universally available, something we tend to leave on and forget about. Truth is, Wi-Fi uses battery power whether you're connected to a wireless network or not. Turn it off to get more battery life. Bluetooth connectivity does the same.
In Windows 8, killing both is exceptionally easy. Touch users should place their finger on the right edge of their screen and slowly slide their finger to the left to reveal the Charms Bar. Then tap on Settings. Mouse and keyboard users should place their cursor in the top-right corner of their screen to reveal the Charms Bar, then click on Settings.
You can change each setting here individually or you can click or tap on the Wi-Fi icon and turn on Airplane Mode to kill Bluetooth and Wi-Fi and the same time easily. To be clear, you should only use Airplane Mode when you're in a situation that doesn't require internet access or Bluetooth connectivity, like on a plane. You can turn off Bluetooth separately by diving into the PC and Devices menu in the Settings app itself.
Good luck getting better battery life out of your Windows 8 device.

As an Amazon Associate I earn from qualifying purchases.