How to: Get HSUPA on the Motorola Atrix 4G Right Now
AT&T hasn't coughed up the HSUPA goods for the Motorola Atrix 4G yet but that doesn't mean you can't get HSUPA speeds on your Atrix 4G this very moment using some magic from the folks over at XDA-developers.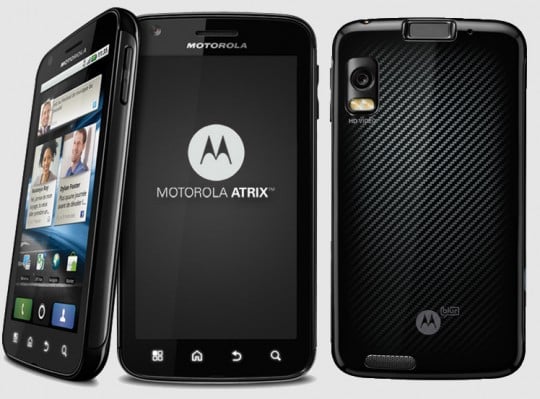 Now, the process isn't an easy one. If you're not familiar with flashing or RSD Lite (a program used to flash SBF files on Motorola devices), well, then you might just want to wait for the official HSUPA support to come out.
Of course that also means that you'll need to be rooted (update: apparently you don't need to be, check the comments) to do this but this is as perfect time as any to do that.  You can find a good root method here.
Once you are rooted, go ahead and download these two SBF files, one of which that will bring your Atrix 4G to 1.87 baseband radio. The other is a stock baseband version to bring you back to the way your phone was before, just in case you aren't enjoying the speed boost.
To flash these though, you'll need RSD Lite which can be found here. When all that is taken care of, follow these simple instructions courtesy of Droid Matters and you should be rocking some faster speeds in no time:
Make sure that your phone is turned off
Remove the SIM card and the microSD card. Some people have reported that flashing works fine when you keep it in the phone. It's up to you. I would remove it, just in case
Hold on to the volume up button While turning the phone on. Your phone will say "Starting RSD protocol support"
Launch the RSD Lite program on your computer. It should recognize your Atrix as the device that is connected to it.
Press the ". . ." button next to the box labeled "Filename"
Load up the SBF file called att_radio_1_8_7.sbf that was included in the ZIP file that was downloaded. The file must be extracted from the ZIP file. Do not try to flash the ZIP file!
Connect your Atrix to your computer. If possible, use the USB connection on the back of the PC. RSD Lite should recognize your Atrix and show that it is connected
Press the "Start" button to flash the att_radio_1_8_7.sbf file to your Atrix. After the phone reboots, you should have higher upload and download speeds
Test out your new fast speed using your favorite speedtest app
Remember that you are doing this at your own risk and that we are not responsible if you brick your phone.
Be sure to keep  #10 in mind before you do this. After completing all of these steps, your Atrix 4G speeds should go from something like:
To this: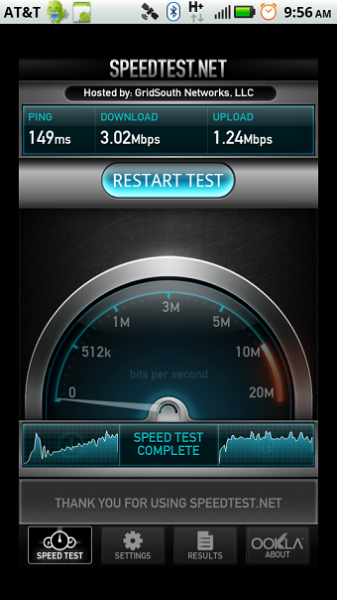 As an Amazon Associate I earn from qualifying purchases.