How to Get the iCloud Drive App in iOS 9
While iCloud Drive was introduced last year on iOS 8, iPhone and iPads weren't able to get the iCloud Drive app on their mobile  devices until just recently with the release of iOS 9. Here's how to get the iCloud Drive app in iOS 9.
iCloud has been around for a while now, and it's main goal is to sync all of your data across multiple Apple devices that you own, including any iPhones, iPads, and Mac computers. However, with iOS 8, Apple introduced iCloud Drive, which makes the company's cloud service more like Dropbox and Google Drive.
With iCloud Drive, you can drag-and-drop files into the iCloud Drive folder on your Mac and have them sync to your other devices. However, iOS 8 didn't come with a dedicated iCloud Drive app, so users could only access those files within iOS apps that supported the files you uploaded to your iCloud Drive.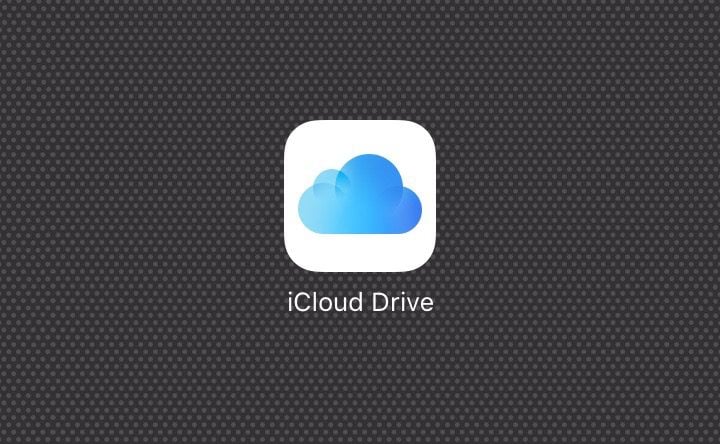 However, that changed slightly with the release of iOS 9, as the new version of iOS now comes with a dedicated iCloud Drive app. The only problem is that you have to enable the app first, which means that there are probably a lot of iOS users out there who don't know that a dedicated iOS app exists for iCloud Drive.
However, if you've been dying for an iCloud Drive app on your iPhone or iPad, here's how to enable it in iOS 9.
iOS 9 iCloud Drive App Is Here
With the iCloud Drive app for iOS, Apple's cloud service finally joins the ranks of Dropbox and other cloud storage services, allowing users to quickly and easily sync all sorts of files between their devices using iCloud Drive.
However, while iOS 9 comes with a dedicated app for iCloud Drive, it's disabled by default.
To enable it and get the iCloud Drive app on your home screen, all you have to do is go into Settings > iCloud > iCloud Drive. From there, where it says Show on Home Screen, tap on the toggle switch next to it to turn it on.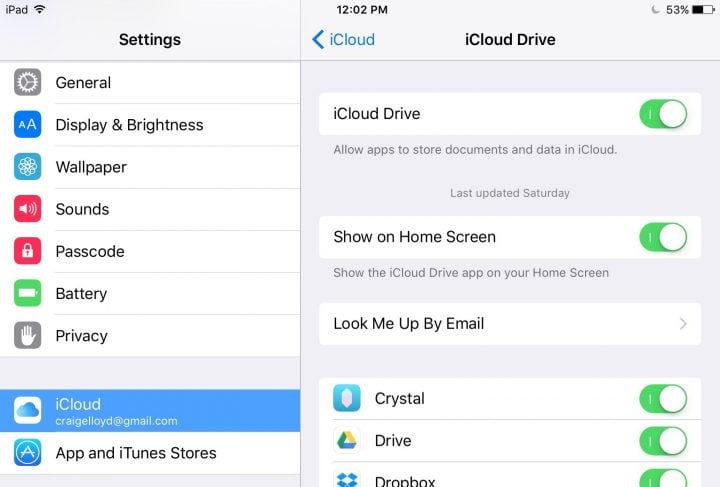 This will turn on the iCloud Drive app and you'll be able to access it from the home screen just like any other app.
Any photos that you add to your iCloud Drive will instantly show up in the app and you can view them from within the app as well. The same goes with documents.
However, if you want to edit a document, you have to export it to a different app that can edit the document from there. You export files by using the Share button in the top-right corner in iCloud Drive.
One thing to be aware of is that not every single file that's stored in your iCloud will appear in iCloud Drive. So any iPhone backups won't appear in the app, as well as most of the information that you have synced with any third-party apps. So if you have a game on your iPhone and iPad that sync together with iCloud, those files won't appear in your iCloud Drive. Only tangible files that can be read on different devices will appear in iCloud Drive.
Of course, iCloud only comes with 5GB of storage for free, but the good news is that Apple recently changed around its pricing tiers for more iCloud storage, allowing users to get 50GB of iCloud space for just $0.99 per month. That should be plenty of space to store all of your documents and photos, but Apple has plans that go up to 1TB of iCloud storage space if you need it.
5GB should be enough for most casual users, even if you have a handful of photos, but Apple's new iCloud pricing puts it on par with other could storage services, making it a great option if you're looking to expand storage.