How to Get iPhone Notifications for New YouTube Videos
If you want to know when a new YouTube video is posted from a channel that you subscribe to, here's how to receive iPhone notifications for new YouTube videos.
If you subscribe to a bunch of YouTube channels, it can be hard to keep up with all of the new videos that are released, especially if you get busy with other things and come back to a back catalog of new videos that you have yet to watch.
However, receiving iPhone notifications whenever a new video is released from a YouTube channel that you follow can be a great way to keep up with your favorite YouTube stars.
Unfortunately, the YouTube iPhone app doesn't offer an in-app setting for customizing notifications, but there's a different path we can take that can provide YouTube notifications better than what the YouTube app could probably provide anyway.
So if you're interested in receiving notifications for new YouTube videos, here's how to set them up.
Setting Up YouTube iPhone Notifications
To set up and customize our YouTube iPhone notifications, we'll be using an app called Hooks, which we've featured before. It's an app that can provide you with notifications on your iPhone about practically anything.
I personally like Hooks because it gets rid of the need for some apps that I used to have that I only downloaded to get notifications on certain things, so not only is Hooks useful for providing notifications, but it has also allowed me to free up space on my iPhone.
Hooks is a free app that you can download right now, and it's one of the most comprehensive notification apps I've ever seen. You can receive notifications for things like when your favorite TV show has aired a new episode, sports scores for your favorite team, and even get alerts for when it's going to rain.
To get iPhone notifications for new YouTube videos from your favorite channels, just follow these simple steps.
First off, download the Hooks up from the App Store and wait for it to install. Once it's done, fire it up and tap on the + icon in the upper-right corner of the screen.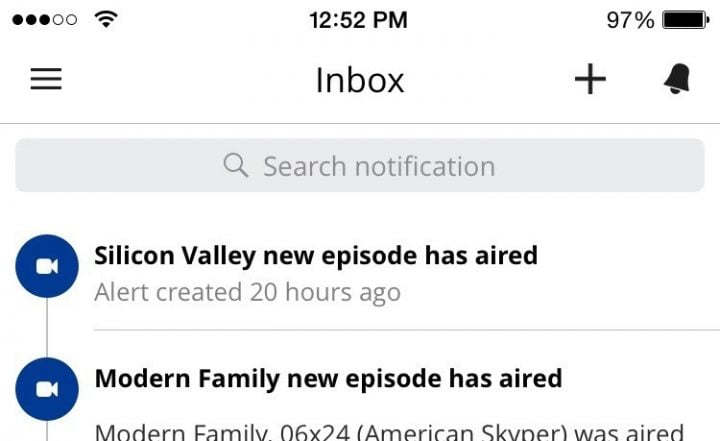 A new window will pop up with a list of notifications that you can add. Tap on the search bar at the top and type in YouTube. A selection should pop up that says YouTube Channel New Video.
Tap on New next to that and you'll be taken to the notification's creation process. Tap on Channel/User and search for the YouTube channel that you want to receive notifications for when it releases a new video.
Type in the name of a channel and then tap Search. From there, you may get several different results, but usually the top one is the channel you want. Select it and you'll be taken back to the creation page.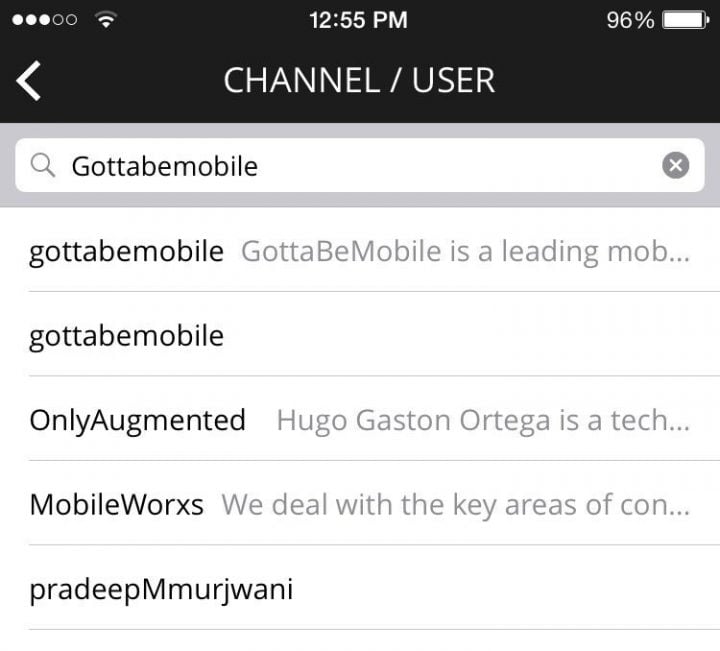 There are a couple other options that you can configure from here. You can enable or disable notifications (which we want enabled, obviously), as well as enable or disable a sound from playing when you receive that notification.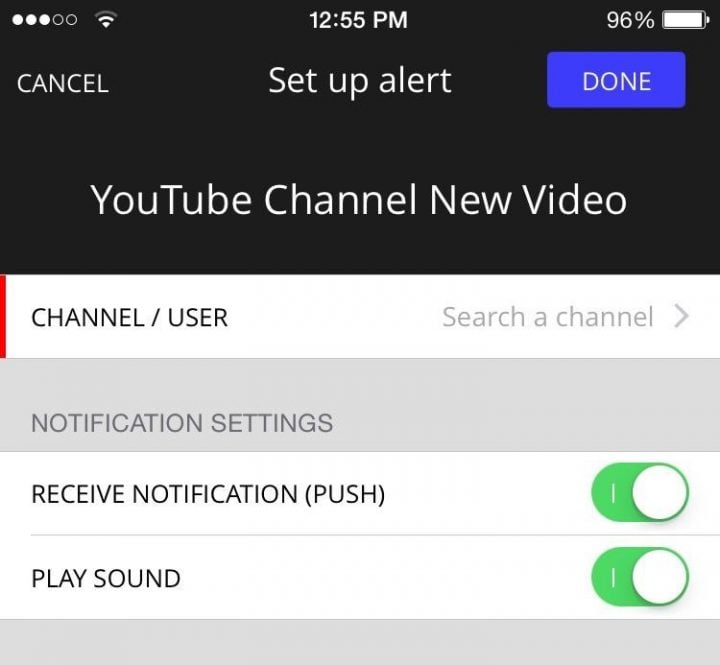 When you're done, just hit Done in the top-right corner and you'll be good to go! You'll see a list of other related YouTube channels that you can receive notifications for if you'd like. Otherwise, tap Close in the top-left corner to go back to the home screen.
Unfortunately, one of the big downsides is that you have create a separate notification for each YouTube channel that you want to receive notifications for, so if you subscribe to a lot of YouTube channels and want to get notifications for every single one, setting all that up could take a while.
In any case, this will ensure that you receive a push notification on your iPhone when a subscribed YouTube channels uploads a new video.