How to Get More Google Drive Storage
If you're running a bit low on Google Drive storage, here's how to get more for free or at least at a low cost.
Google Drive is one of the most popular cloud storage solutions on the market. What was once Google Docs (a cloud-based office suite that you could access from any web browser) is now a full-fledged cloud storage service where you can upload photos, music, videos, and of course Google Docs, Sheets, and Slides.
Google users are given 15GB of storage for free, which is shared between your Gmail account and Google Drive. Of course, if you have a huge Gmail archive, this leaves your Google Drive without a lot of space to play around with, but 15GB for free is usually more storage than what other cloud storage services offer by far.
While Google Drive doesn't have the frequent storage promos that Dropbox usually has, there are still ways you can gain some extra storage with Google Drive, whether it's making more room by clearing up your Gmail inbox or simply just purchasing more storage for literally just a couple of dollars per month.
Without further ado, here are some ways that you can get more Google Drive storage.
Clear Up Your Gmail Inbox & Archive
Since Gmail and Google Drive share cloud storage, you'll have to be smart about managing both services so that one doesn't overpower the other. If you fill up your Google Drive to the brim, there's no room for emails to be stored, but if your Gmail archive is enormous, you won't have enough space to store files in Google Drive.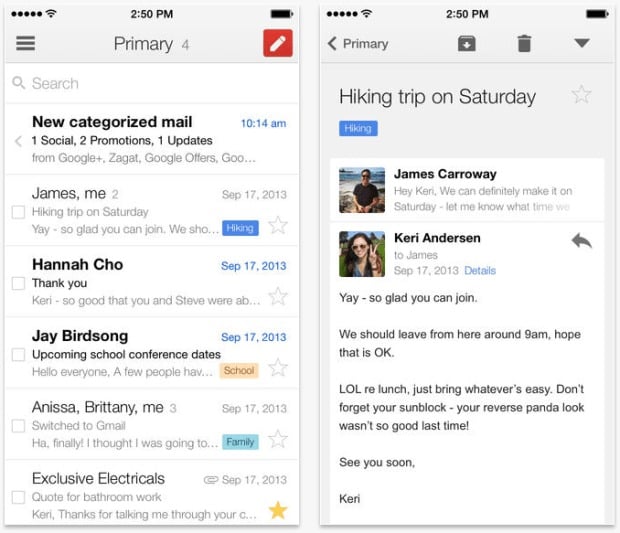 However, if you want to make more room in Google Drive, a great way to do that is to clean up your Gmail inbox and archive. It can be time-consuming, but going through old emails and deleting any that you don't need anymore can free up some storage space for Google Drive, especially emails with attachments, which take up the most space in Gmail.
Emails don't take up a lot of space, even if there are a lot of them, but emails with attachments can add up quickly. You can speed up the deletion process by typing in has:attachment into the Gmail search box, and this will only show emails that have attachments, making it easier and quicker to free up space.
Complete Google's Security Checkup
To celebrate yesterday's Safer Internet Day, Google is offering users free 2GB of storage if they complete their security checkup, which goes through your account and makes sure that your account recovery information is current, lets you review recent sign-in activity to make sure that no one else is accessing your account, and confirms the apps and devices that have access to your Google account.
After you complete this, which should only take a couple of minutes, Google will give you 2GB of Google Drive storage for free, which will get dispersed toward the end of the month.
An extra 2GB isn't a bad boost to your storage limit, especially if you only have 15GB to begin with. This makes an extra 2GB a generous 13% increase in storage space, which isn't bad at all, especially for only a couple minutes of your time that's for your benefit in the first place.
Buy Extra Storage for Cheap
A last resort for getting more Google Drive storage is to just buy more. Luckily, though, Google Drive has some of the cheapest monthly storage plans around.
For instance, you can get 100GB of Google Drive storage for only $1.99 per month or go with 1TB for just $9.99 per month.
There are more expensive plans available, including 10TB for $99 per month and even 30TB for $299 per month, but most regular users don't need that kind of storage, and 1TB should way more than what you'll need. Even 100GB should be enough for all your photos and other documents.

As an Amazon Associate I earn from qualifying purchases.