How to Get the New Apple TV Screensavers on Mac
The new Apple TV comes with a lot of new features, including all-new screensavers. Here's how to get the new Apple TV screensavers on Mac.
Apple's new set-top box comes with a handful of new features, like an all-new remote, Siri functionality, gaming support, and a native app store for downloading apps and games right to the Apple TV. However, one new feature that isn't quite getting the attention it deserves is the new screensaver that Apple has implemented.
Apple has created a handful of new screensavers for the new Apple TV, which consist of videos taken from all over the world. They're a great way to show off your television's screen when you're not using your Apple TV, but wouldn't it be awesome to get these screenshots on your Mac?
Luckily, that's now possible, thanks to a new open-source project that has brought the new Apple TV wallpapers to Mac, and the good new is that they're really easy to install.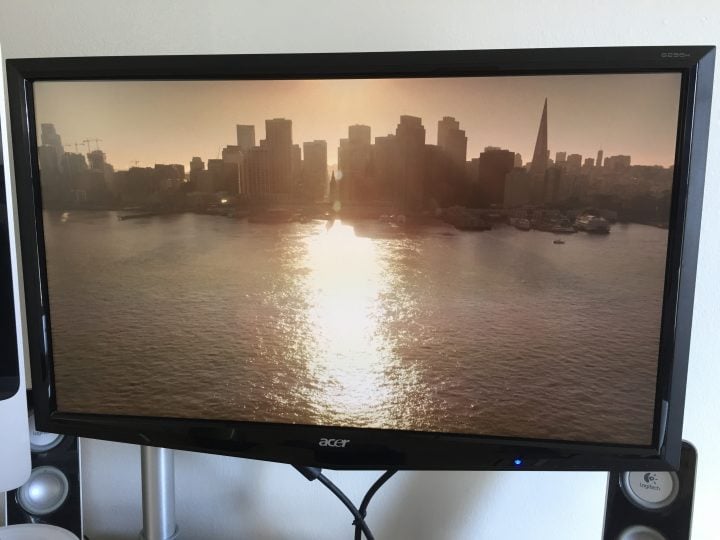 The project is called Ariel, and it takes Apple's new screensavers from the Apple TV and allows you to use them as your screensaver on your Mac, so if you have a fancy new 4K or 5K iMac, you can still show off the screen's beauty with Apple TV screensavers.
How to Get the New Apple TV Screensavers on Mac
The new Apple TV screensavers aren't really a headline feature of the new streaming box, but it's clear that Apple put a lot of time and effort into making them, especially since there are so many locations that they filmed to make all of the screensavers.
If you like them enough to have them on your Mac and not just your new Apple TV, you can make that happen pretty easily.
Developer John Coates is the mastermind behind the porting of these screensavers, and he has made the screensavers downloadable for free on GitHub.
To get  the new Apple TV screensavers on Mac, simply just download the .ZIP containing the necessary files that you'll need.
From there, unzip the .ZIP file and you'll get a file called Aerial.saver. Simply double-click it to open it up and begin the installation process. It will open up System Preferences and you'll get a pop-up asking you whether you want to install it just on your account or on all accounts on the computer. Go ahead and select Install for all users of this computer and then click Install.
Next, the screen savers settings menu will pop up and if you scroll down in the left-hand sidebar, you'll see Aerial at the bottom.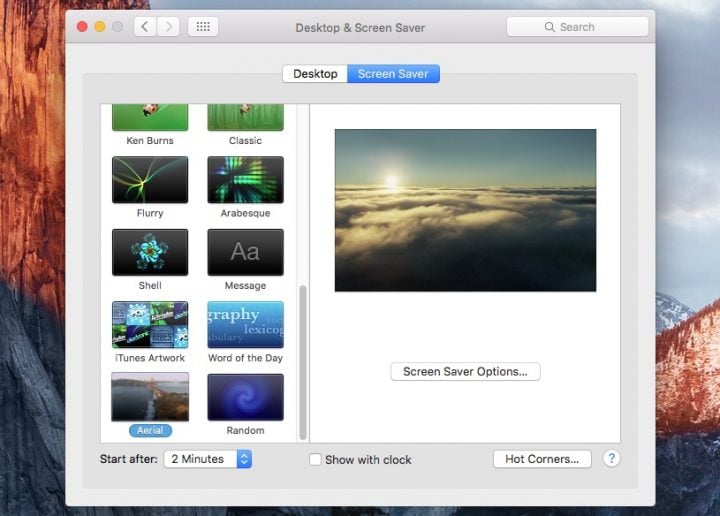 Select it and then click on Screen Saver Options. This is where you can pick and choose what videos will play when the screensaver enables, but you can easily just have all 34 videos enabled.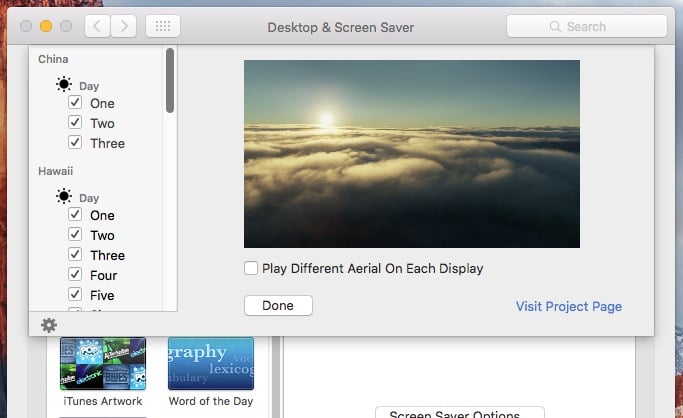 A couple of things to keep in mind with these new screensavers, though. The videos aren't stored locally on your Mac, but are rather streamed from Apple's servers, which means that they'll use up bandwidth whenever they play.
It's also important to know that since these are essentially videos, they'll use up processes on your Mac, so if you have a MacBook running on battery power, it may not be a good idea to leave these new screensavers on for a long period of time, as they could drain your battery quicker than other screensavers would.
Unfortunately, there's no way to get these new screenshots on Windows right now, and they only work OS X Mavericks and newer, but hopefully a Windows version arrives sooner or later, although we're not sure a developer will be interested enough to make these screensavers compatible for Windows, but we can at least daydream.