How to Get Past PayPal's New Robocall Policy
If you're not a big fan of PayPal's new user agreement where it states that the company can robocall you for whatever reason, here's how to get past their new policy and avoid those annoying phone calls.
PayPal recently updated its user agreement and put in a section that has been rather controversial. Essentially, users agree to receive automated calls at any time to receive surveys, questionnaires and promotions, and the only way to opt out is to close your account.
You consent to receive autodialed or prerecorded calls and text messages from PayPal at any telephone number that you have provided us or that we have otherwise obtained. We may place such calls or texts to (i) notify you regarding your account; (ii) troubleshoot problems with your account (iii) resolve a dispute; (iv) collect a debt; (v) poll your opinions through surveys or questionnaires, (vii) contact you with offers and promotions; or (viii) as otherwise necessary to service your account or enforce this User Agreement, our policies, applicable law, or any other agreement we may have with you."
Another section details the ways that its users can provide PayPal with a phone number:
The ways in which you provide us a telephone number include, but are not limited to, providing a telephone number at Account opening, adding a telephone number to your Account at a later time, providing it to one of our employees, or by contacting us from that phone number. If a telephone number provided to us is a mobile telephone number, you consent to receive SMS or text messages at that number."
However, nowhere does it mention how PayPal can "otherwise obtain" a phone number that you didn't provide. That's still a bit of a mystery and there's perhaps no way around that for now, but you can still be proactive with the phone numbers that you physically provided to PayPal and make sure that they don't bother you during dinner.
Change Your PayPal Phone Number
The first thing that you should probably do is change the phone number that you have in your PayPal account. While the company says that it can call you at any number that they can scrounge up, the phone number associated with your account is probably the first number that they'll call.
With that said, change it to a phone number that isn't your main phone number. The best way to do this is to get a Google Voice number or download the Burner app to get a disposable phone number. Then use that number and associate it with your account.
With this, anytime someone calls that number, you can set it so that it doesn't ring to your phone and it's simply just ignored and goes to voice mail.
You can do this with other websites too where they ask for a phone number some weird reason. Just give them your disposable number and you'll never have to worry about receiving an unsolicited phone call.
Every now and then, a call may slip through, but this where the next option comes into play.
Ignore Unknown Phone Calls
Of course, if PayPal says that they can call you at any phone number they can scrounge up, then you're pretty much out of luck and can't really prevent such phone calls.
However, one method that works really well for me is to simply ignore phone calls from phone numbers that I don't recognize, and if it's an important phone call for whatever reason, they'll leave a voice mail and I can call back if I need to.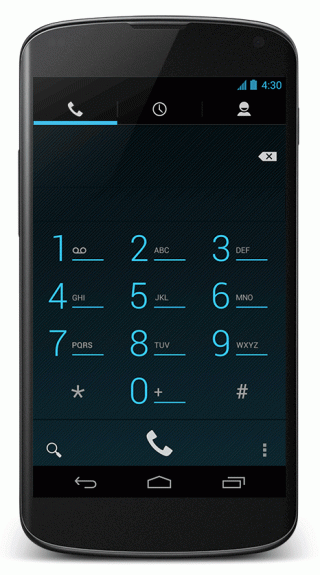 On your iPhone, you can double-tap the Power button to send a call to voice mail instead of letting it continue to ring, or you can press the volume down button to silence the ringer for that particular phone call. Yes, it can be annoying to receive a phone call in the first place, but ignoring it and moving on with your life only takes a couple of seconds.
Just Wait
Another option is to just wait and let this all play itself out. This will get enough PayPal users upset that the company could easily backtrack on its new policy. They've done it before, so it can easily happen again.
Furthermore, we can't wait to see what the government says about this, and we're sure that there will be some lawsuits that pop up.
In any case, there's not a lot that users can do, short of closing their PayPal account, but there are a lot of users who rely on PayPal for many things, so closing their account really isn't an option. We can really only hope that some serious PayPal competitors rise in the market to take on the online payment giant.

As an Amazon Associate I earn from qualifying purchases.