How to Get Ready for the iOS 6 Beta
At Apple WWDC 2012 Apple is set to announce iOS 6, the latest operating system for the iPhone and iPad.
In addition to announcing iOS 6 for a fall release, Apple will most likely announce the iOS 6 beta for developers.
If you aren't an Apple iOS developer, but you want to try out iOS 6 before the official release this fall, you can pay $7 to $8 to register your iPhone with a developer account.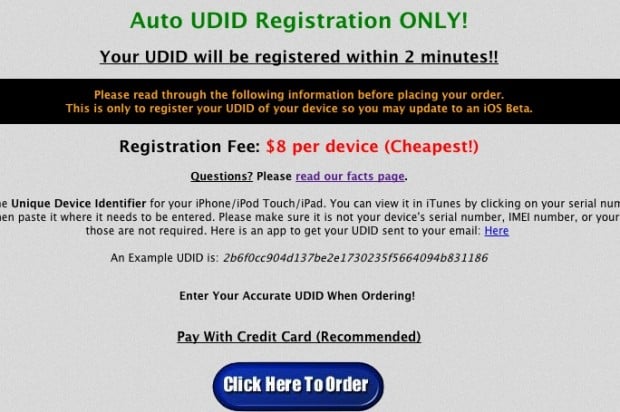 In order to use the iOS 6 beta on your iPhone or iPad you will need to register the UDID,a unique identifier for your iPhone or iPad that lets Apple know it is ok to run the iOS 6 beta release. You'll need to register the iPhone and the iPad separately.
You can get this access from IMZDL, a site that offers downloads of the latest iOS 6 beta software shortly after it is released to the developers.
The registration process takes 1 hour to 24 hours for $7.
For $1 more you can register your iPhone or iPad UDID in 2 minutes. Get your iPhone UDID in seconds with UDID Sender.
This is a great deal compared to the $99 developer license you would normally need to pay for access to the beta.
The iOS 6 beta will likely be available for the following devices:
iPad 2
iPad 3rd Gen
iPhone 3GS
iPhone 4
iPhone 4S
iPod Touch 4th Gen
Keep in mind that upgrading to the iOS 6 beta isn't for everyone. Not all of the apps will work on your iPhone or iPad with the iOS 6 beta installed. It is possible that your normally stable iPhone will slow down or crash.
You will most likely be able to downgrade to iOS 5.1.1 if you don't like the beta of iOS 6.
Stay tuned for the complete guide to installing iOS 6 on your iPhone 4S and iPad.