How to Get the Best Holiday 2015 Gaming Deals
Video games, like other forms of entertainment, aren't essential to our lives. We won't cease to live without them. The world won't stop turning because we can't have them. Of course,, that fact means nothing. Every year, millions flock to stores looking for the best video games for themselves and for their children. Every year, millions go in search of the ultimate deals on consoles like the Xbox One and PS4. The holiday season only inflames this.
Holiday 2015 isn't shaping up to be any different than past holiday seasons. Everyone is trying to get their hands on Microsoft and Sony's entertainment consoles for as little as they possible can, with some free games to boot. Those that have the consoles in their home already are searching for the games they missed out on this summer and fall or new accessories to complete their gaming experience.
Finding the best deals this holiday season isn't terribly difficult but might require one or two sacrifices on your part.
Trade-Up & Buy Used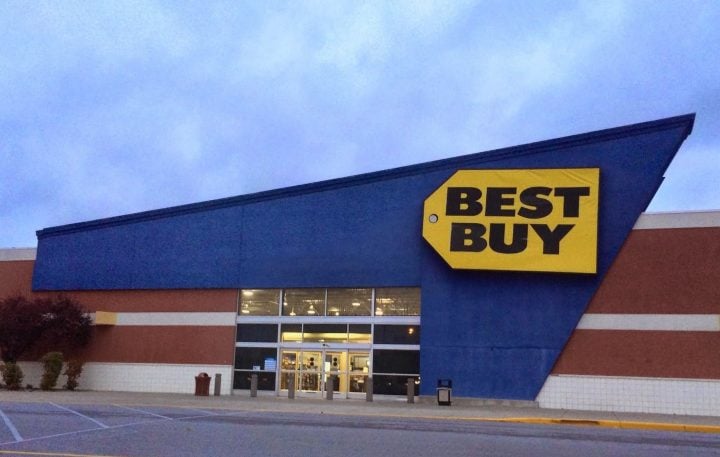 You search for the best Holiday 2015 deals should absolutely start with looking into used and refurbished consoles and games.
Used games at Best Buy and GameStop offer you the chance to try a game out and return it if you don't like it. Usually, there's a big discount on the game's price too – especially when compared to digital stores like the Xbox Store and PlayStation Network.
If you're going to be replacing an Xbox 360 or PS3, start by selling that old console to finance the new one. Again, GameStop takes used consoles and games, then lets you apply in credit that you've racked up towards the purchase of a new or used console bundle or game. Depending on what model Xbox 360 or PS3 you have, trading in could save you as much as $100 at GameStop this holiday season. The retailer has used Xbox One consoles on sale regularly for $299.99. Used PS4 consoles are selling at GameStop for $314.99. Not that these prices are temporarily low like Microsoft and Sony's latest bundles are. They're always that price.
Buy the Right Bundle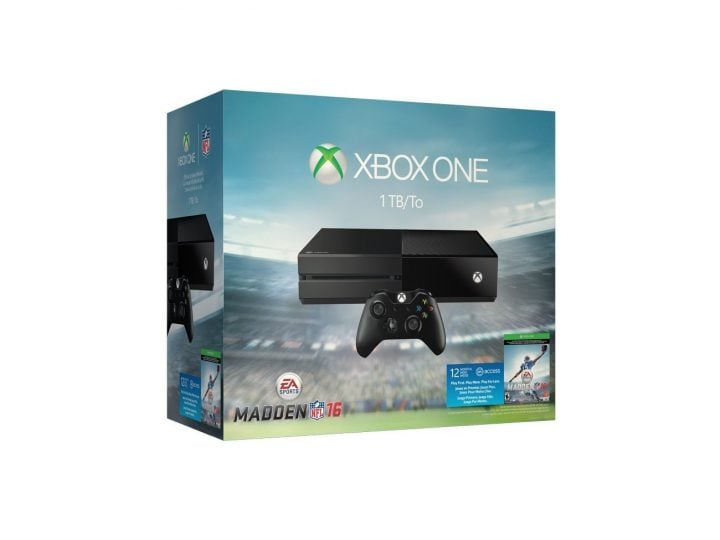 Buying used video game consoles and extras can be a little worrying for some. It makes sense, video game consoles are huge investments that you or someone you know are going to spend hours with. You want to steer clear of anything that could threaten your good time. Users who aren't fond of buying used can buy a new Xbox One, PS4 or Wii U directly from their retailer. What's more, users can still save a great deal if they're careful.
Every video game console now comes with a free games. If you purchase the video game console bundle that comes with the games you already had your eye on, you can save a lot. New video games for the Xbox One, Wii U and PS4 start at $59.99.
Read: Which Xbox One Bundle Should You Buy?
Nintendo just introduced a Wii U console bundle that comes with free digital copies of Splatoon and Super Smash Bros for Wii U. Target will sell this bundle for $249 during its Black Friday 2015 festivities. Sony only recently introduced a $299 PS4 Bundle that includes a digital copy of Uncharted: The Nathan Drake Collection, on Amazon. Other PS4 console bundles come with copies of Star Wars Battlefront, Call of Duty: Black Ops 3 and the Last of Us Remastered.
Microsoft has an almost insane amount of Xbox One bundles on its website beginning at $349. These bundles include Forza Motorsport 6, Gears of War Ultimate Edition, Halo 5: Guardians, Fallout 4, Rise of the Tomb Raider, The Lego Movie Videogame, Madden NFL 16 and FIFA 16. For Black Friday Weekend Microsoft plans on slashing the cost of these bundles by $50, according to a blog post on Xbox Wire.
Investigate A Membership
If finding the perfect bundle or sale doesn't work, you always have the option to create your own sales. Some video game retailers now offer users the option to join a club that gets them deals on video games and video game extras.
Microsoft is doing this with its Xbox Live Gold subscription service. Anyone can buy their first Xbox Live Gold subscription right now for $1 through their console. When Microsoft rolls out its Black Friday 2015 sales later this week Gold users get deeper discounts than users without an Xbox Live Gold subscription. Xbox Live Gold is $9.99 a month or $60 a year. For GameStop shoppers there's PowerUp Rewards Pro. PowerUp Rewards pro gets users 10% off their used games and used accessories purchases, buy 2 get 1 free offers and 10% more value for their trade-ins. PowerUp Rewards Pro is $14.99 a year.
Best Buy's Gamer's Club Unlocked membership gets users 20% off new games still in their packaging, 10% off pre-owned video games, and 10% more value for every trade-in. A Best Buy Gamer's Club Unlocked membership costs $29.99 for two years.
Read: Xbox One vs PS4: What Matters Now?
Good luck with your Holiday 2015 gaming purchases. Remember to look for a bundle that save you from purchasing  a game separately, and to buy used if you're comfortable with that. Even if you don't do those things, investigate Gamer's Club Unlocked and PowerUp Rewards. They could both save you some money over months and years.

As an Amazon Associate I earn from qualifying purchases.