How to Get the Best iPhone App Deals
It's funny how consumers will spend hundreds of dollars on smartphone or tablet, but they shriek at the $5 price for an app or game. It's a strange and mysterious aspect of human life, but we've all done it. We see a great-looking app that has gotten rave reviews, and it's something that you could actually use everyday to help you in some fashion, but once you look at the price tag, you quickly turn around and walk away.
Because of this, we tend to look for deals and sales of apps and games before we'll buy them, because developers always put their apps and games on sale at some point, whether it'd be around Christmas time or otherwise. However, without anyway to track all of these deals, we usually have to just check up on the app daily to see if it's gone on sale, but it actually doesn't have to be that difficult.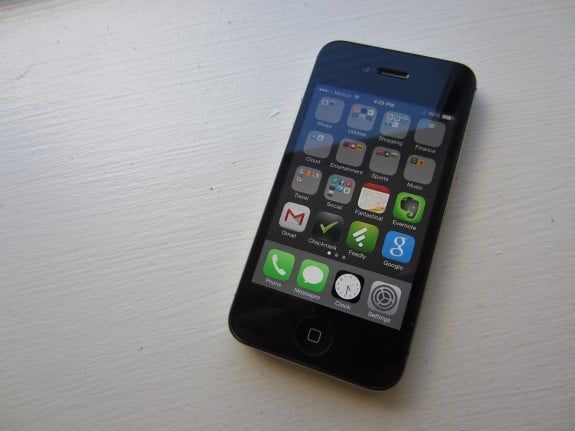 There are plenty of services out there that are nothing more than curators of app deals, with AppShopper being one of them. We've tried out many app deal sites, and we found AppShopper the best one that fulfilled our needs. iPhone app deals are easy to find if you know where to look and are willing to wait for a sale. Here's how to pay less for iPhone apps.
Create A Wishlist
I'm sure you have a lot of apps and games that you want to get, but you're probably waiting for them to go on sale. If that's the case, you'll want to create a wishlist on AppShopper. You'll need to create an account first, by clicking on Register on the top-right of the webpage. Enter in a username, password and your email address and click Sign Up. You may have to verify your email first, but once you're all registered, you're ready to create your wishlist.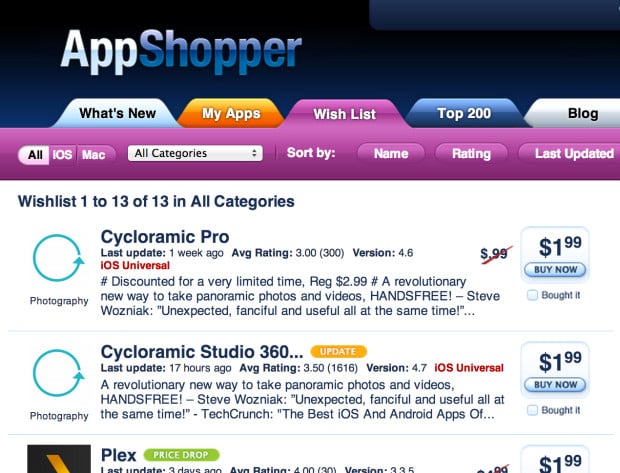 To add an app or game to your wishlist, type in the name of it into the search bar on the right-hand sidebar. Once the search results pop up, you'll see the app or game in the list, along with the current price to the right. Below the price will be a checkmark box with Want It next to it. Click on that checkmark box to add the app/game to your wishlist. Do this for every app and game that you want to add to your wishlist.
You can view and manage your wishlist by clicking on the big Wishlist tab at the top of the webpage, and you can sort the list by name, price, last updated and rating. However, we're not done just yet.
Get Notified When Wishlist Apps Are On Sale
This is the crucial step that you'll need to complete in order to actually get notified of when your favorite apps go on sale. When viewing your wishlist, there will be a Price Drop Notifications box on the right-hand sidebar.
You have three options to choose from: Notify me of price drops by E-mail, Notify me of updates by E-mail and Subscribe to RSS Feed. Click on the first option to get notified by email, or click on the third option if you simply want updates to show up in your RSS reader of choice.
You can also download the AppShopper iOS app to your iPhone and get push notifications whenever certain apps or games go on sale.
Subscribe to Price Drop RSS Feeds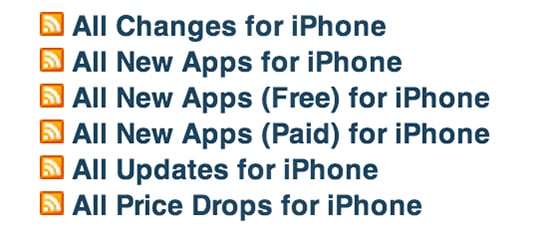 Unlike the RSS feed previously mentioned, you can subscribe to all sorts of different RSS feeds on AppShopper. You can subscribe to RSS feeds that let you know when apps or games are updated, or subscribe to price drop RSS feeds for only popular apps or even all apps that are available. You can even choose between iPhone apps, iPad apps and Mac apps. In fact, there are a whopping 40 RSS feeds that you can choose from.
Happy savings!

As an Amazon Associate I earn from qualifying purchases.