How to Get the Black Ops 3 Nuk3town Map
There are still many players who don't have the Black Ops 3 Nuk3town map because they didn't pre-order or they had an issue with the code that should have come in the game box.
We saw a Nuk3town map listing on the PSN store in the past, but it is still not available to everyone as a download option on PC, Xbox One or PS4.
We'll show you how you can ask Activision for a Black Ops 3 Nuk3town map code that will allow you to download the Nuk3town map and play in the current playlists.
There was a Nuk3town only playlist, but it is no longer an option. We could see this come back into rotation as part of the Bonus playlists in the coming months.
Once you download this you need to check out the Nuk3town easter eggs to see all the cool things you can do on the special map.
There is no Xbox 360 or PS3 Nuk3town map, so if you are on one of those consoles you are simply out of luck.
While you cannot find the Black Ops 3 Nuk3town map in the Xbox Store, PlayStation Store or Steam you may have a copy of the code you need to redeem inside your box, even if you didn't pre-order the game.
If you ordered from Amazon or another retailer where you should have received a code through email or on a receipt you can contact Activision for a free Nuk3town code. This is not limited to users who pre-ordered or purchased. Due to a number of issues with missing codes and invalid codes Activision is simply sending Nuk3town map codes to anyone who asks.
After deciding to make new Black Ops 3 weapons only available through a random number system the least they can do is offer up free Black Ops 3 nuk3town downloads.
How to Get the Black Ops 3 Nuk3town Map
You need to make sure that you have an Activision account and that your PSN, Xbox Live or Steam account is linked to it. If you participated in the beta of the game this is likely already in place. If not you can use this guide to connect your Activision account and your gaming account.
Now you need to fill out the Nuk3town map request form on Activision. You need to choose the nuke3Town code type, your platform and your gamertag. Then select your reason and the issue. You should be fine entering either reason at this point.
After a short wait you should get an email with a Nuk3town download code that will allow you to download the map to your console. You can then enter the code on your console or PC to get the map.
Activision currently states, "The NUK3TOWN Bonus Map is not available for stand-alone purchase. NUK3TOWN is an exclusive bonus map available to players who pre-ordered through participating retailers, which varied by country", but we could see it officially arrive without the need for a code when the Xbox One Awakening DLC release date arrives on March 3rd.
Black Ops 3 Tips for Busy People
Call of Duty: Black Ops 3 Tips to Level Up Faster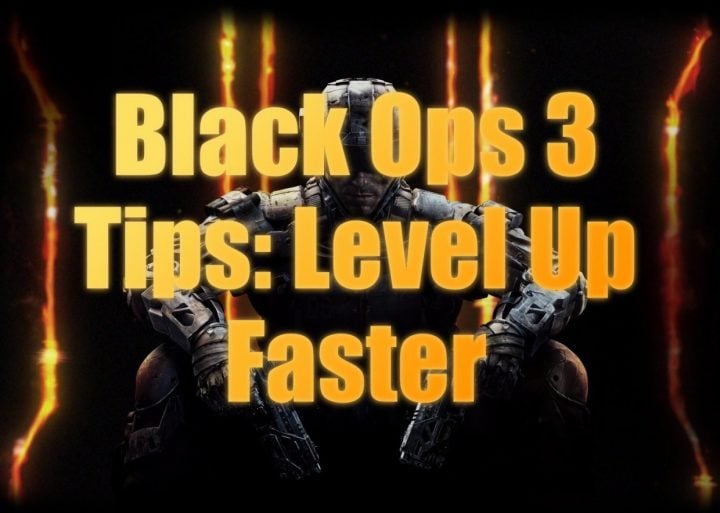 Even if you aren't grinding, you do need to use these Call of Duty: Black Ops 3 tips to level up faster if you want to unlock the fun weapons, attachments and perks that will help you be a better player.
Check out this guide with Black Ops 3 tips to level up faster and earn more XP. To rank up faster in Black Ops 3 you'll need to earn more XP. The video below focuses on how you can earn XP faster in Black Ops 3.
In addition to picking the right game mode, you should focus on the Black Ops 3 challenges that allow you to earn extra XP.
You can rank up your player, but you can also rank up your weapons. Find the right challenges and switch up your weapons as you play to earn more XP.
The consensus this year is that the best Black Ops 3 game mode to rank up fast in is Kill Confirmed. in this mode you earn 150XP for killing and picking up the dog tags left after the kill. Play this game mode with that focus and you will level up faster.