How to Get the Most Out of Your iPhone's alarm
We all have been there: you wake up in the morning feeling rested and then glance down at your phone to see how late to work you are going to be. Embarrassing, and it can lead to losing your job.
With push notifications, phone calls and any other types of alerts, it seems that an iPhone is constantly signaling the user. Even with all of these reminders, though, it is still important to have alarms set for key events. Or even for waking up in the morning.
Luckily Apple has included a decent clock app on every iPhone. With a few easy-to-follow steps the clock app can be setup so that one will not forget important events throughout their day.
How to setup iPhone alarms
To set up iPhone alarms, tap the app Clocks on the home screen.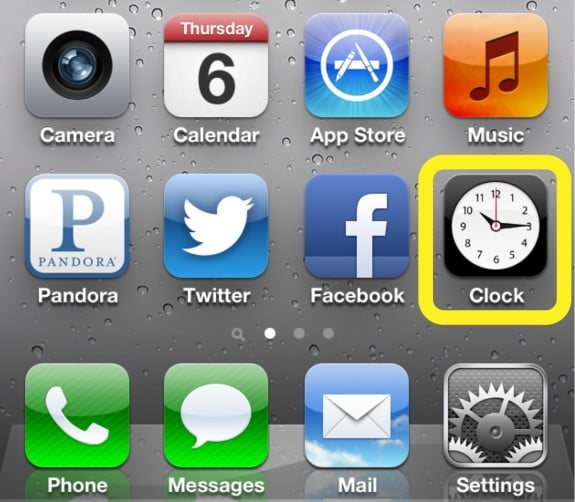 Once the app opens it should look like this:
Tap on Alarm on the bottom of the screen, as shown in the picture above.
If there are already alarms setup, most likely they will be turned Off. If they are, the user probably wants them to be enabled.
To add a new alarm Tap the add (+) button in the top right.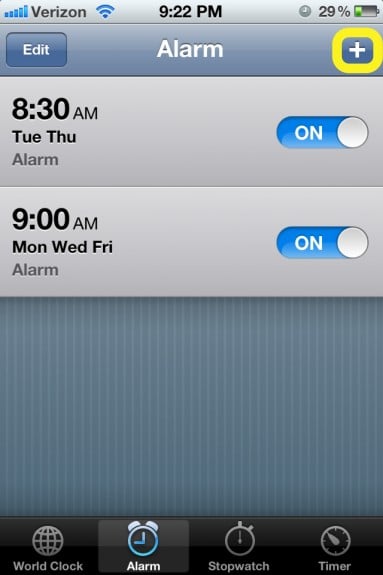 The time the user wants the alarm to sound can be set at the bottom of the screen. If the alarm is to be a recurring event, such as a wakeup time or class schedule reminders, tap Repeat.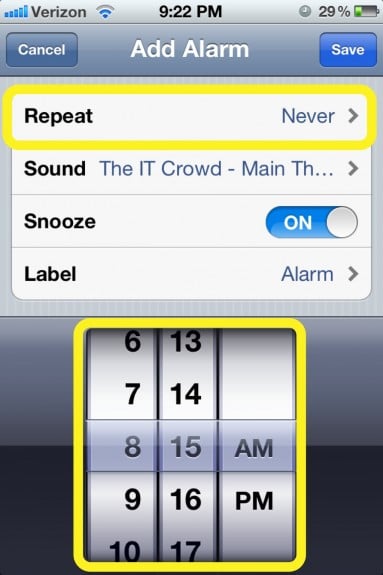 Select which days the alarm will be repeated on in this window:
It is also good to note that the sound of the alarm can be changed from the default Marimba by tapping Sound.
These are some of the default sounds to choose from. You can also select any ringtones that are on the iPhone.
Lastly, if the alarm is for a certain event it is helpful to change the name from the default "Alarm." This can be done by tapping on Label.
Overall setting up iPhone alarms is a pretty straightforward process. And with it properly configured, hopefully that morning meeting or important business call won't be missed again.

This article may contain affiliate links. Click here for more details.