How to Get YouTube Back On iOS 6
After upgrading to iOS 6, users may notice the YouTube app is missing from their home screen.
In addition to ditching Google Maps for the new Apple Maps app, Apple pulled the YouTube app from iOS 6, but users can download a new and improved YouTube iPhone app from the App Store.
Read: iOS 6 Tips and Tricks
Apple removed the YouTube app from iOS 6 because it lost the YouTube license. Without the app, YouTube videos will play in the browser, but the app offers a better user experience.
The new YouTube app is free for all users.
How to Install YouTube on iOS 6
Tap App Store.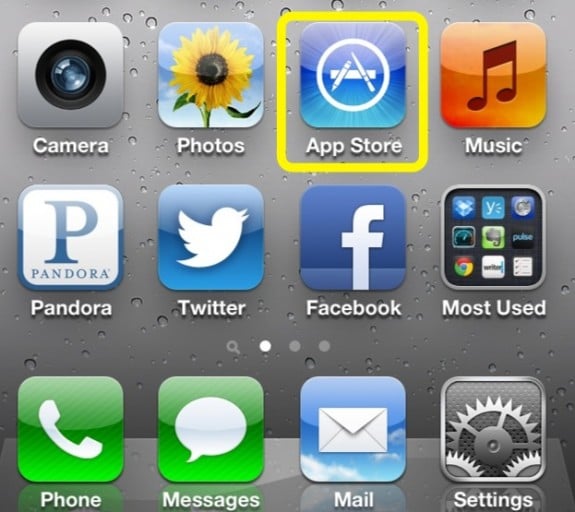 Select Search and enter "YouTube".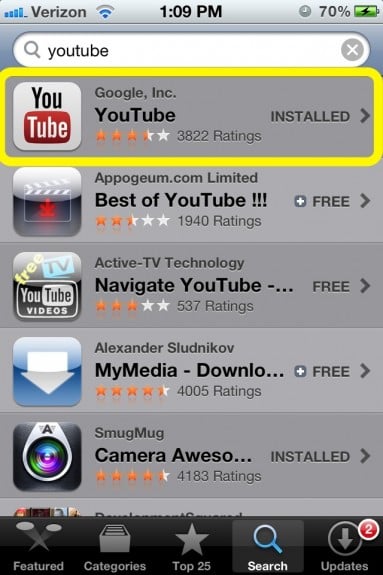 Chose the YouTube app and tap Install App.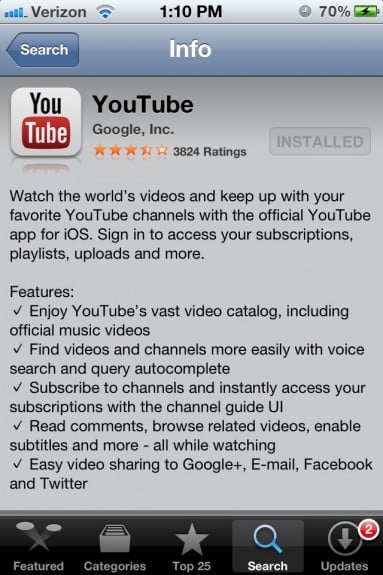 Once the YouTube app is installed look for the new YouTube icon. The new YouTube app is an improvement, with better sharing to social media, channel support, but it lacks uploading.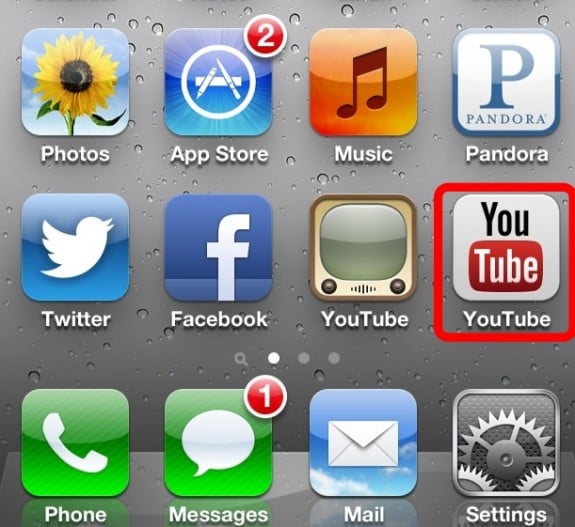 The new YouTube icon is the one that is highlighted. If the user downloads the app before upgrading to iOS 6 the new YouTube will still be there and the old version will be lost in the update.
Uploading to YouTube on iOS 6
Users can still upload videos to YouTube with the Photos app or with iMovie, so the lack of in app uploading in the new YouTube app isn't a major loss. To share, find the video in Photos, tap the share icon and then choose YouTube.
Users can choose which account to upload to YouTube from, as well as all the YouTube upload options from iOS 5.
Despite this small loss, the iOS 6 update delivers a number of new iOS 6 features.
Some of the most anticipated are the new Apple Maps application with turn by turn navigation, Siri's ability to check sports scores, post tweets & more, and Do Not Disturb for actually winding down at the end of the day.
While it seems like iOS 6 may be the perfect companion for older iPhone's there are a few snags. Some of these are not having full support for flyover mode in the new Maps application.

As an Amazon Associate I earn from qualifying purchases.