How to Go Back to Android 6.0 Marshmallow from Android N
Google surprised everyone last week when they announced and released the next version of their mobile operating system, Android N. Users will be happy to know they can go back to Android 6.0.1 Marshmallow from the Android N beta thanks to a simple method provided by Google. That said, you'll want to follow a few steps and suggestions below before proceeding.
When Google confirmed Android N they released an Android N beta for anyone with a Nexus smartphone or tablet to try it. In fact, they made it a little too easy, and now lots of users want to go back to a stable version of Marshmallow. Android N has tons of awesome features worth trying, but it's pretty unstable too and not recommended for daily use. As a result, here's how to go back to Android 6.0 Marshmallow with ease.
Read: 5 Reasons to Install Android N and 3 Reasons Not To
Overall the process to downgrade back to Android 6.0.1 Marshmallow from Android N is extremely easy, and just like downloading and installing any software update. Accept the terms, download the software on your device, and let it do all the work. That said, there are some precautions users may want to take to prevent further trouble. Read on for more details.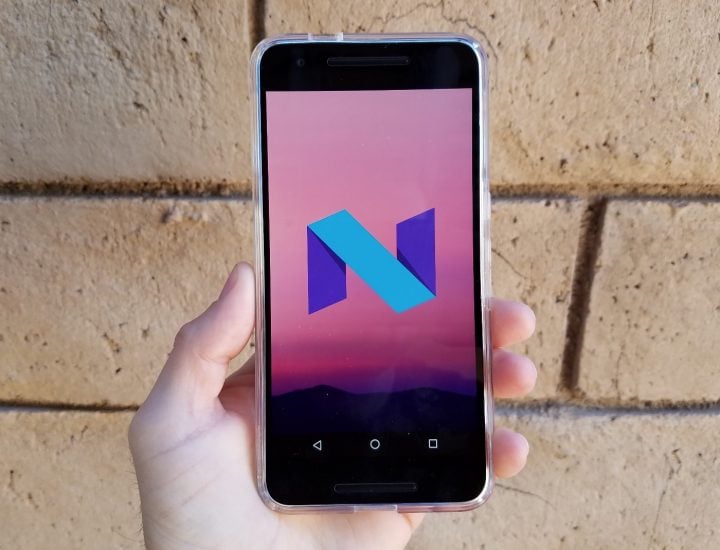 Like previous beta tests or developer previews, Google released factory images so owners of the Nexus 5X, Nexus 6, Nexus 6P, Nexus 9, Nexus Player or the Pixel C could try Android N. To make things even easier, they offered an over-the-air beta update tool. This made it so users could simply sign up for an OTA update, and get it like regular updates without losing any information.
It was a welcomed edition, but many owners are now realizing Android N isn't ready for prime-time, and want to go back to Android 6.0 Marshmallow. This can be done using our how-to guide below and the right factory image, or there's an even easier way provided directly from Google. Just "Unenroll from the beta" and Google will send your device the latest stable Android 6.0.1 Marshmallow software.
Read: How to Install the Android N Beta Right Now
The same way users signed up for the beta to try Android N, is how you can downgrade back to Marshmallow. Here's how to get started, and what you need to know.
Instructions & Tips
Simply head to google.com/android/beta and unenroll your device from the beta program. Once users have "Unenrolled the device" from the link above Google will automatically send any compatible Nexus device the latest version of Android 6.0.1 Marshmallow as a typical over-the-air software update.
Once you're done checking out all the new features and seeing what all the fuss was about, you may want to return to stable software. We don't blame you, Android N is full of bugs and we're expecting at least 2-3 more beta updates before it's ready for the global release date later this summer. There's one problem though, going back to Android M will erase all user data and information.
As a result owners may want to backup their Android device first. Meaning all your photos, videos, apps, text messages and more. Hit the link above and backup everything just in case, then unenroll your device and get ready for the over the air notification to downgrade from Android N to the latest Android 6.0.1 Marshmallow release.
That said, some users are running into problems returning, which is why we didn't recommend all users try Android N from the beginning. Some devices get stuck in a bootloop and won't load, the downgrade fails, and other issues are being reported. If this happens owners won't be able to use their Nexus smartphone or tablet, and will have to manually side-load Android 6.0 Marshmallow, which comes the next problem. In order to do this users need to "OEM Unlock" the device first, which is a setting under developer options. If you didn't do this and are having problems with Android N or downgrading, you likely can't turn on your smartphone or tablet to enable the "OEM Unlock" option in developer options.
Read: How to Enable Developer Options on a Nexus
The guide above will explain how to unlock the hidden Developer Options menu on all Nexus smartphones and tablets. Do this, then head into Developer options and enable the "OEM Unlock" option just to be safe. That way, if any problems occur while downgrading back to Android 6.0 Marshmallow, you won't be stuck. Either way, unlocking the bootloader will erase all user data. There is no easy way to go back to Android 6.0 Marshmallow from Android N without erasing your entire device.
Developer software and beta tests aren't for everyone, and Google had a few warnings before allowing users to proceed. At the end of the day though, users who'd like to downgrade back to Android 6.0 Marshmallow should backup their device, enable OEM unlock in developer options, then head to the Android N Beta page to get started.

As an Amazon Associate I earn from qualifying purchases.