How to Set Up Handoff in iOS 8 and OS X Yosemite
Apple first announced iOS 8 and OS X Yosemite earlier over the summer in June during the company's annual WWDC developers conference, and a new feature called Handoff allows users to seamlessly integrate a Mac and an iPhone or iPad in order to start work on one device and finish it on another. Here's how to set it up.
Handoff is one of the big features that Apple touted with OS X Yosemite, and while it might not be useful for everyone, we can see it being a huge hit with a majority of Apple users.
iOS 8 came with support for Handoff right when it released back in September, but considering that OS X Yosemite didn't officially release to the public until last week, iOS 8 users are just now being able to use Handoff.
Essentially, the feature should be enabled by default on both iOS 8 and OS X Yosemite, but to double check (or make sure that the feature is on), you can check out this quick guide that will show you how to set it up and begin using it.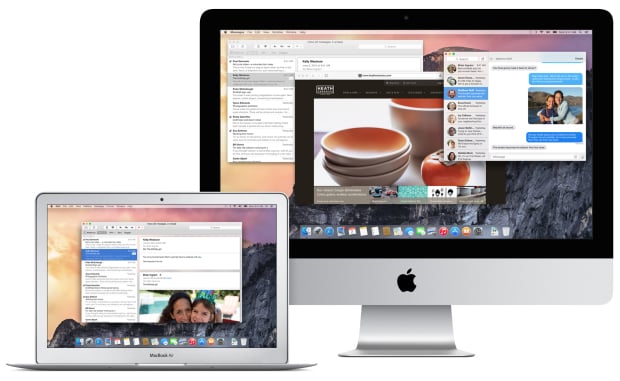 Setting Up Handoff
The first thing you'll want to do when setting up Handoff is enabling the feature on your Mac running OS X Yosemite. Unfortunately not all Macs can support Handoff, as it requires Bluetooth 4.0 LE. Most Macs made in 2011 and older don't have Bluetooth 4.0, but to see if your Mac is compatible, click on the Apple logo in the upper-right corner of the screen and then click About this Mac. From there, click on System Report and click on Bluetooth in the sidebar. Look at the LMP Version, which needs to be 0x6 for Handoff to work on your Mac.
If that's what it says on your Mac, then you're good to go. Follow along with the rest of the guide to continue the setup of Handoff.
The first step in setting up Handoff is enabling it on your Mac. Follow these quick steps:
Open up System Preferences.
Click on Bluetooth and turn it on if it isn't already.
Now go back to the main System Preferences page and click on General.
Checkmark the box that says Allow Handoff between this Mac and your iCloud Devices.

Handoff is now enabled on your Mac, and you'll need to keep Bluetooth on in order to continue using it.
Next, we'll enable Handoff on your iOS 8 device.
Open up the Settings app and tap on Wi-Fi. Go ahead and make sure that it's on and connected to the same WiFi network as your Mac.
Go back and tap on Bluetooth. Turn it on.
Go back and navigate to General > Handoff & Suggested Apps, and turn on Handoff.
You should be all set to go and there's no need to pair your MacBook and iPhone or iPad together. They ultimately just need to be on the same WiFi network and both devices need to be logged into the same iCloud account.
How to Use Handoff
Currently, Handoff only works with a handful of Apple-built apps and some third-party apps, but we imagine the list of supported apps will grow over time.
Handoff actually works automatically for the most part, and all it takes it one click or tap to finish working on something on a different device.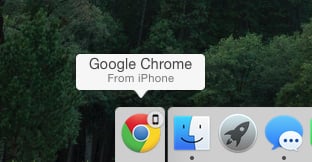 To switch to your Mac when viewing something on your iPhone or iPad, an added dock icon will appear and clicking on this will bring up any activity that you were doing on your iPhone. In this case, we were viewing a website in Safari on our iPhone when a Chrome dock icon popped up on your MacBook to let us know we could take over on the Mac. OS X Yosemite will use the default web browser that's set on your Mac when this happens.
To switch to your iPhone or iPad from your Mac, you'll see a small icon in the lower-right corner of your iOS lock screen with that app that you have open on your Mac. Just swipe up on that icon to begin working on your iOS 8 device.

As an Amazon Associate I earn from qualifying purchases.