How to Jailbreak iOS 6 for iPhone 4, iPhone 3GS and iPod touch
Yesterday, Apple released its latest version of its mobile operating system, iOS 6, and fortunately for those running select Apple devices, a jailbreak for the software is currently available.
The iPhone Dev-Teams Redsn0w tethered jailbreak works with iOS 6 on certain devices. Sadly, the jailbreak is only available for a handful of devices though we imagine that the team is hard at work trying to get compatibility with even more devices.
Update: New Easier iOS 6 Jailbreak with Cydia Released
The current version of Redsn0w, a jailbreaking tool, has been confirmed to work with iOS 6 for certain devices running an A4 processor which means that those using an iPhone 4, an iPhone 3GS, and an iPod touch fourth-generation can jailbreak iOS 6 today.
Read: iOS 6 on iPhone 3GS: First Impressions and Performance.
Those using an iPhone 4S are out of luck at the moment and will have to wait for a jailbreak which should come at some point down the road. Additionally, those using an iPad 2, iPad 3, or iPhone 5 are unable to take advantage of this tool.
Jailbreaking, in a nutshell, frees your iPhone from limitations put on it by Apple and by the device's carrier be it AT&T, Sprint or Verizon. While  it has been made legal, jailbreaking will void your warranty so keep that in mind before you take the plunge.
You can read our 5 Reasons to Jailbreak guide, and be sure check out the Top hidden Cydia gems and Top 5 Cydia apps for the iPhone and iPod Touch, all of which will help you get the most out of your iPhone once it's jailbroken.
You'll also want to read up on some reasons why you might not want to jailbreak.
Redsn0w 0.9.13dev4, the jailbreak tool that you'll be using, is a tethered jailbreak. This means that you will have to connect your device to a computer that is running the jailbreak ever single time you want to power it up.
An untethered jailbreak for iOS 6 is likely at some point but a release date is currently unknown.
With that, let's move on to how to jailbreak iOS 6 for iPhone 4, iPhone 3GS, and iPod touch fourth-generation.
Make sure you have iOS 6 running on your device. You can learn about how to get it on your device in our tutorial. Also, be sure to have the latest version of iTunes.
Backup your device. While jailbreaking is generally fairly straightforward, it's possible that something could go wrong and you wouldn't want to lose your info.
Next, download the current version of the Redsn0w jailbreak. You can find it for Windows and for Mac.
Extract that file and save the contents to your desktop.
At this point, you'll want to use that Redsn0w executable file. Note that Windows users will need to be administrator mode.
Once Redsn0w is open, there should be an option for 'Extras'. You'll then want to choose the 'Select IPSW' option from that screen.
Follow the on-screen instructions and you should be jailbroken soon.
Now, keep in mind, this won't install Cydia automatically. Luckily, Redmond Pie detailed exactly how to get Cydia up and running on your jailbroken iPhone or iPod touch.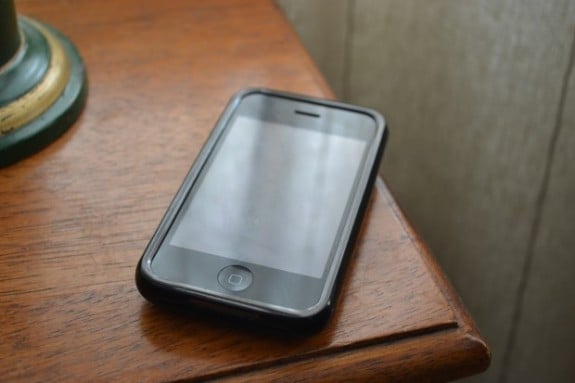 First, you'll need to connect your device. Then, you'll need to open up Terminal on the Mac. For Windows, you'll need an SSH program like WinSCP.
Before you start typing in any commands, make sure you jot down the IP address of your device.
Once you're in Terminal or the appropriate program for Windows, you'll want to type:
It will now ask you to enter a password for the root. Type alpine.
Then, you'll need to type:
wget -q -O /tmp/cyinstall.sh https://downloads.kr1sis.net/cyinstall.sh && chmod 755 /tmp/cyinstall.sh && /tmp/cyinstall.sh
It's not a fun process but Cydia, which is the unofficial App Store, is one of the biggest draws of jailbreaking an iPhone or an iPod touch.

As an Amazon Associate I earn from qualifying purchases.