How to Jailbreak iOS 7.1.2 with Pangu
Much to everyone's surprise in the jailbreak community, an iOS 7.1.1 jailbreak has been released to the public, and it also works with the latest iOS 7.1.2 update. With that said, we're going to show you how to jailbreak iOS 7.1.2 on your iPhone or iPad.
One thing to be aware of is that this jailbreak comes from an unknown source — a Chinese team by the name of Pangu. In other words, it doesn't come from the reliable and somewhat official Evad3rs dev team, which has been responsible for the iOS 7 and iOS 6 jailbreaks for the last two years.
However, this new jailbreak from Pangu has been touted by the jailbreak community as completely legitimate and safe to install, although there are a couple of things that you'll have to do differently this time around, and the jailbreak requires a few more steps than Evasi0n's process.
Still, this will give you an iOS 7.1.2 jailbreak, so there's not much to complain about. Without further adieu, let's get started.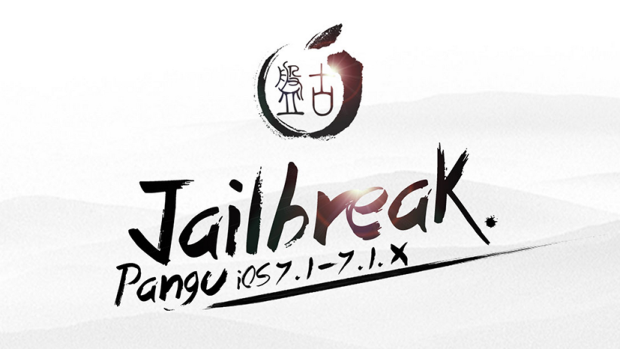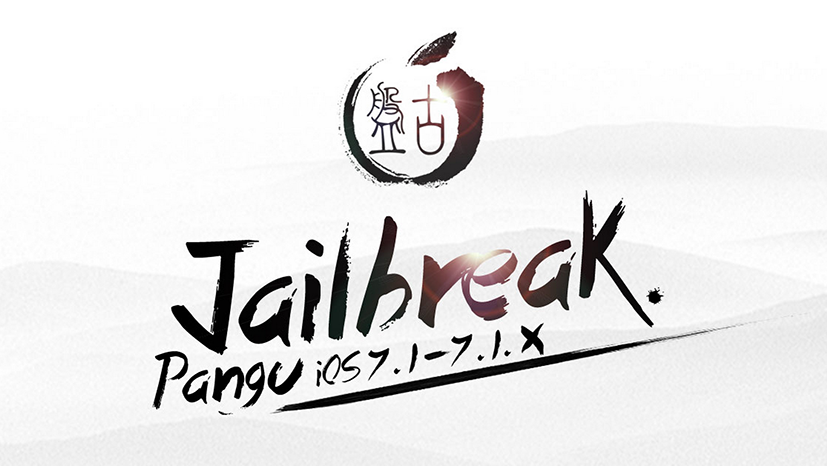 Preparation
Before you actually jailbreak your iPhone or iPad, you'll want to make sure that you completely back up all data on your device, which you can do through iTunes, and we even have a handy guide on how to do that.
It's also best to install a clean version of iOS on your device before jailbreaking it, as you're much less likely to run into any problems. Plus, if you're not already on iOS 7.1.2, you'll be killing two birds with one stone for this one. You can simply update to iOS 7.1.2 and install a clean version of iOS by clicking on Restore in iTunes. You'll need to turn off Find My iPhone in Settings on your iPhone or iPad, but after that, just follow the instructions and you'll be with a clean version of iOS 7.1.2 in no time flat.
However, depending on your internet connection speed, downloading iOS 7.1.2 could take as long as an hour or two, especially if you've stayed on iOS 7.0.X for a few months, so you might have to be patient while Apple downloads the update.
After the update finishes downloading, it'll begin the install process for putting a clean version of iOS 7.1.2 on your iPhone or iPad. This could take an extra few minutes, so you'll have to be patient yet again.
Jailbreaking iOS 7.1.2
Now comes the fun part. Head to Pangu.io and download the jailbreaking tool. It works on both Mac and Windows machines.
After it's downloaded, double-click on the icon to open it up (or if you're on Mac, double-click the .DMG file and then go to the opened image in Finder). The process is fairly straightforward from here, but it's not a one-click-and-you're-done type of deal, so we'll guide you through the various steps.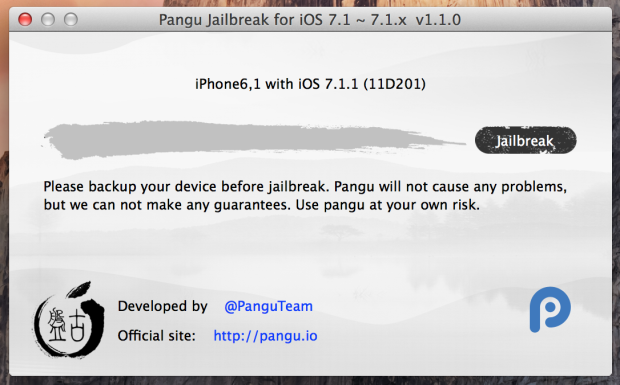 To start the jailbreaking process, click on the button that says Jailbreak.
You'll then immediately be prompted to change a setting on your iPhone or iPad. Specifically, you'll need to manually change the date of your iOS device to June 2, 2014. Open up the Settings app and navigate to General > Date & Time. From here, disable Set Automatically and then manually change the date down below to June 2, 2014. We're not sure why you need to change the date, but you just need to.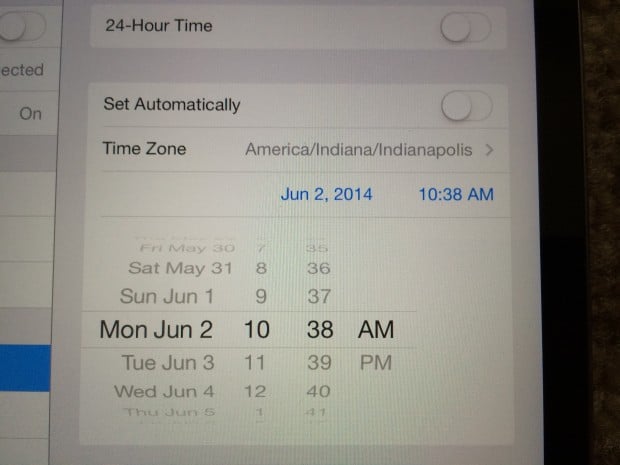 Once you set the new date, Pangu should automatically begin the process. If not, relaunch the application and try again.
About halfway through the install process, the progress bar will freeze. What you'll need to do from there is tap on the Pangu icon that shows up on your iOS device. The jailbreak installation will continue.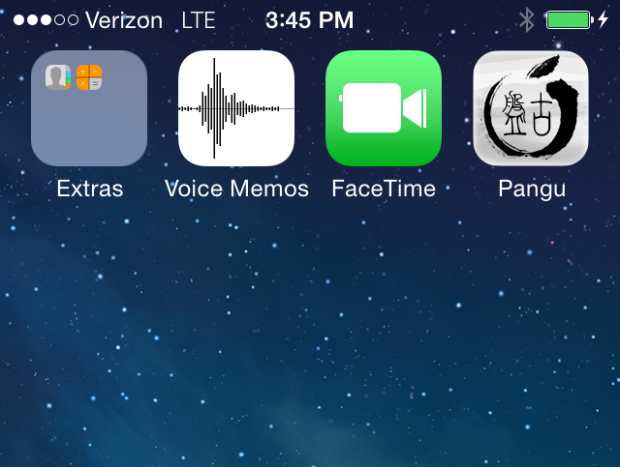 From there, there's no more buttons to click or tap. Your iOS device may reboot a couple of times even after it says the process is complete, so be patient while it does its thing. After that, you'll be able to use your iPhone or iPad and it'll be successfully jailbroken. It's a good idea to open up Cydia first thing and have it build up its filesystem. Then you'll be able to go in and install jailbreak tweaks and such.
If you backed up your iPhone or iPad before this process, now is the time to restore it. You'll get all of your apps back, as well all of your settings. To do this, just go into iTunes and click Restore Backup.
Words of Warning
While this jailbreak is completely legitimate, many users are coming across some issues. Most notably, there are still some jailbreak tweaks that aren't compatible with iOS 7.1 and later, so you may have to be patient if some of your must-have tweaks aren't compatible just yet. Developers will get around to updating them soon enough.
Also, users have been reporting that some apps are crashing, with Notes and Reminders being the biggest culprit. If you don't use these apps, then you're probably in the clear, but it's definitely something to be aware of. Your mileage will obviously vary.
Other than that, happy jailbreaking!