How to Jailbreak iOS 9 with Pangu
In what may be considered a surprise release, an iOS 9 jailbreak has officially released. Here's how to jailbreak iOS 9 on your iPhone or iPad.
Ever since iOS 9 was first announced back in June during Apple's Worldwide Developers Conference, the jailbreak community has been speculating on when we could see an iOS 9 jailbreak. Of course, we'd have to wait until iOS 9 actually released to the public, and since it did last month, patience has been a difficult virtue ever since.
However, shortly before the expected release of the iOS 9.1 update, the Pangu jailbreak dev team has released an official iOS 9 jailbreak for the iPhone and iPad, allowing users to finally break open the new version of iOS and let it fly.
The iOS 9 jailbreak is compatible with all iOS devices that are able to run iOS 9, and this includes the iPhone 4s, iPhone 5, iPhone 5s, iPhone 5c, iPhone 6, iPhone 6s, iPad mini 2, iPad mini 3, iPad mini 4, iPad, iPad Air, and iPad Air 2. The iPad Pro will most likely launch with iOS 9.1, so it probably won't be jailbreakable right away.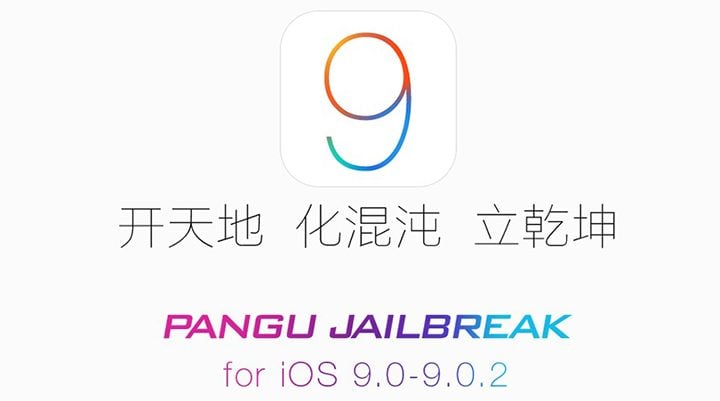 If you're interested in jailbreaking your iPhone or iPad, the process is actually really easy and there's no requirement for any coding or programing knowledge. Here's how to jailbreak iOS 9 using Pangu's new jailbreak tool.
How to Jailbreak iOS 9
Just like with past jailbreaks, the process for jailbreaking your iPhone or iPad on iOS 9 is fairly straightforward and similar to previous jailbreak releases.
First off, it's important to know that the jailbreak tool is Windows only right now, so you'll need a Windows machine in order to jailbreak your device. If you're on Mac, you can use a utility like Parallels to run Windows, but if you're not familiar with all of that, it might be best to just wait until a Mac jailbreak tool is released.
In any case, you'll first want to make sure to back up your device using iTunes, so that way if anything goes wrong with the jailbreak process, you'll have a backup to fall back on.
Go Pangu's website and download the jailbreak tool by clicking on the Download button. Plug in your iPhone or iPad and open up the jailbreak tool on your computer.
Next, you'll need to disable Find My iPhone and then turn on Airplane Mode (in that order). You can disable Find My iPhone by going into Settings > iCloud > Find My iPhone and turning it off. Airplane Mode can be enabled right from the Control Center.
Now just click Start within the Pangu jailbreak tool to begin the jailbreaking process. You'll see a warning page about backing up your device before you begin, but if you already did this, just click Already backup.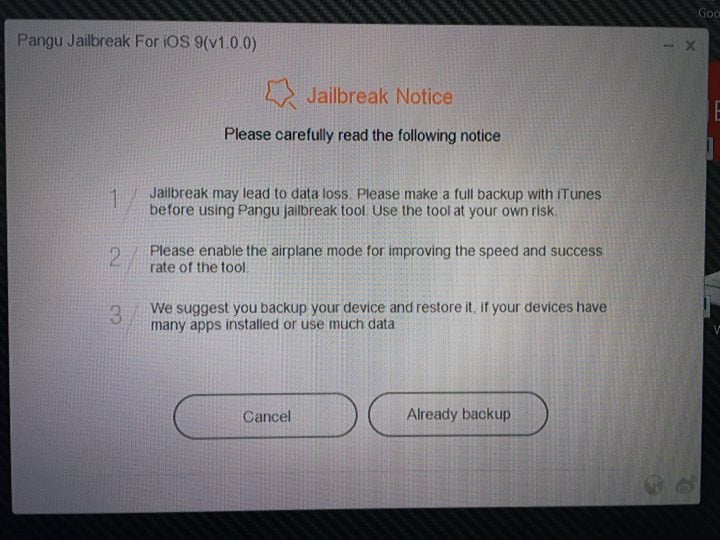 The jailbreak tool will begin to do its thing. At some point, your device will restart and you'll need to enable Airplane Mode again when it boots back up. You'll get a reminder on the screen to do so.
You'll eventually be asked to open up the Pangu app, tap Accept, and then allow the app to access the Photos app on your iPhone or iPad (this is how the jailbreak occurs, since there's probably an exploit there).
After that, keep your device connected to your computer and don't close out of the Pangu app on your iPhone or iPad. Eventually, the process will complete and your device will reboot for one last time. After that, you can unplug it from your computer and you'll be off to the races.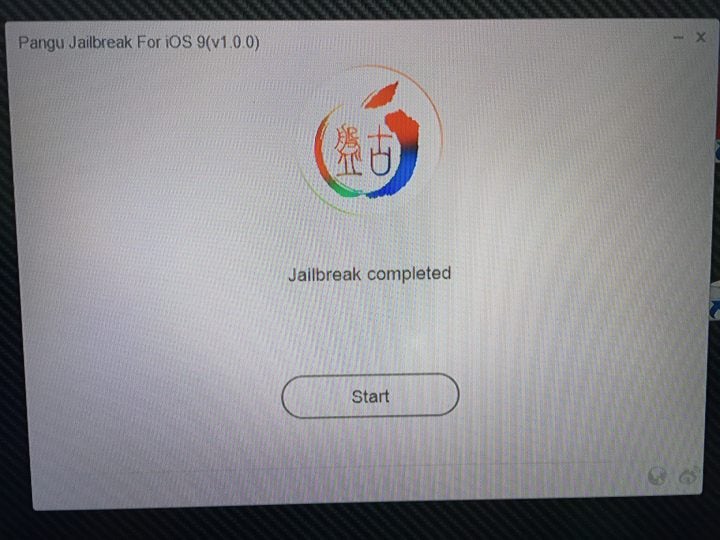 The whole process should only take a few minutes, and once it's done you'll now have an iOS 9 device that's completely jailbroken.
Be advised that not all jailbreak tweaks will work right away with iOS 9, so you'll need some patience at first before you go crazy with your newly jailbroken device.