How to Jailbreak the iPhone 4S on iOS 5.1.1
The iPhone 4S jailbreak is finally available for the iPhone 4S on iOS 5.1.1.
The iPhone 4S iOS 5.1.1 Untethered Jailbreak is a straightforward process thanks to the easy to follow Absinthe 2.0 tool, but it's worth following this guide to make sure you don't miss a step.
Download the Absinthe 2.0 tool for your computer to get started. Absinthe 2.0 is available for Mac, Windows and Linux.
Update: How to Solve iPhone 4S Jailbreak iOS 5.1.1 Errors in Absinthe 2.0
Update 2: Absinthe 2.0.1 released to fix Absinthe 2.o errors.
How to Jailbreak the iPhone 4S on iOS 5.1.1
1 .Backup your iPhone 4S in iTunes – To do this, connect to iTunes, right-click on the device name and click backup.
2. Erase and Reset The iPhone – Many users can not jailbreak when doing this step on the phone. We recommend plugging in and Restoring the iPhone to factory settings in iTunes.
3. Go through  the initial setup to Activate your iPhone. You cannot jailbreak until the phone is activated.
4. Keep your iPhone 4S connected to the computer.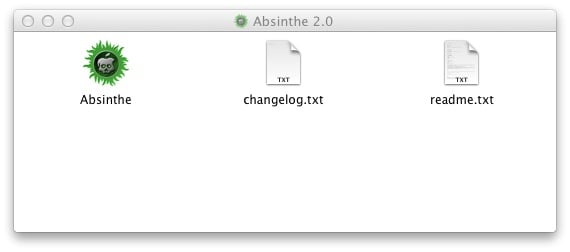 5. When the Reset has completed, open Absinthe 2.0.
6. Click Jailbreak.
7. Wait for the jailbreak to finish, this can take some time, but leave the iPhone connected.
Errors: Getting an error here? You're not alone. check out our coverage for help from readers.
8. When the iPhone 4S jailbreak completes, open iTunes and right-click on the Device name and choose Restore from Backup.
9. Start installing jailbreak apps.
What to Know About the iPhone 4S Jailbreak
Keep in mind the iPhone 4S warranty is void while the iPhone is jailbroken. It is relatively easy to un-jailbreak the iPhone 4S, which you should do before you take the iPhone 4S in for service.
Installing too many jailbreak apps can lead to device crashes and instability, so go slow and install a few apps to get started.
Read: Reasons Not to Jailbreak the iPhone 4S
If you use your iPhone for work and cannot deal with any stability issues, or don't have the time to read help guides in forums, you may not want to jailbreak the iPhone 4S.
For users who are ready to jailbreak the iPhone 4S, we recommend starting with a small number of iPhone 4S jailbreak apps and adding slowly.
I plan to start with my essential iPhone 4S jailbreak apps, which include 5 of my favorite jailbreak apps and tweaks.
Once you are certain that your jailbroken iPhone 4S is stable, check out the Best iPhone 4S jailbreak apps and tweaks and 18 reasons to jailbreak the iPhone 4S for many more jailbreak apps.