How to Join the PS4 Update Beta
Things have been mostly quiet on the PS4 update front this summer, but change seems afoot. Just a week after details of the PS4 3.0 update leaked to the internet, Sony is revealing how PS4 owners can be among the first to try its next PS4 update.
Sony posted the new PS4 Update beta sign up details to the PlayStation Blog earlier today. It's that blog that handles all official announcements for the console in the United States.
Beginning today, every PS4 is eligible to participate in the PS4 update beta. Signs ups are by an online form here. Besides agreeing to the terms of service for the PS4 Update beta, participants are required to have a decent broadband internet connection and a PlayStation Network account. Only PlayStation Network master accounts can participate in the PS4 Update beta. Master Accounts are what Sony calls accounts with unlimited privileges that aren't tied by another account. For comparison a child or significant other who doesn't play games that often might have a sub-account controlled by a master account.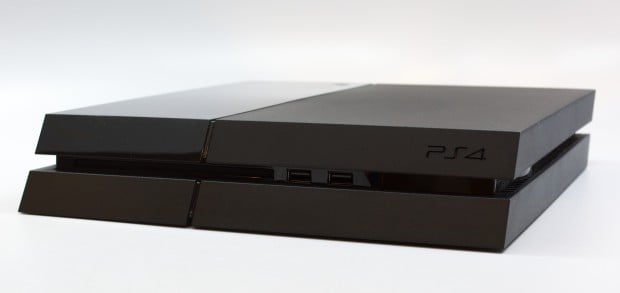 Those who participate in the PS4 update beta will get to try out all the new features included in the upgrade. Anyone who doesn't like the upgrade will get to roll back to the current version of the PS4 system software. Today, the PS4 comes with PS4 firmware 2.57 installed.
Sony says that it'll kick off the PS4 update beta program in September, early September to be exact. Unfortunately, the company doesn't go into much more detail than that. That's ok, because PS4 update beta participants in Japan already leaked the PS4 3.0 Update feature set.
Read: Leaked PS4 3.0 Update Details Are What Users have Waited For
Reportedly, the PS4 3.0 Update comes packing an extensive upgrade to the streaming options users have today. Video streaming powerhouse YouTube launched a video game streaming service of its own over the summer. Called YouTube Gaming, Allegedly, PS4 users will get to stream directly to YouTube with their console. That's a big win as no console boasts that ability today. Twitch streaming is already available, but YouTube is the undisputed king of on-demand user-created videos.
Rumors also indicate that PS4 3.0 Update will add custom communities to the PlayStation Network too. As described in the initial leaks, PS4 owners will get to name and create their own groups of players. Each community will have options for party chat and communication. Letting gamers create their own communities within the PlayStation Network is a brilliant move by Sony. It'll make it much easier to manage clans and large groups of users. Microsoft's Xbox Live service brought multiplayer gaming to the masses, but has failed to deliver anything innovative when it comes to maintaining groups of online gamers.
Allegedly, video clip uploads directly to Twitter, stickers for sending messages, built-in support for creating sub accounts and a single place to appreciate all the benefits of a PlayStation Plus subscription are coming with PS4 Update 3.0.
Theoretically, the PS4 Update Beta means that Sony is within a few months of making the PS4 3.0 Update to everyone and anyone with a PS4 console. Sony would want to get the update out before the busy gaming season really kicks into high-gear this October and November.
Only someone who is absolutely sure they're ready to take pre-release software should sign up for the PS4 Update Beta. As a beta, the software users are installing on their consoles isn't yet finished. Things could break or features could change long before PS4 Update 3.0 makes it out to users.
Sony is offering the program to get feedback about what features work and don't work.
Read: Stunning New Xbox One Dashboard Revealed
Microsoft has shown parts of an update coming to the Xbox One this November. So far we know that it adds support for the company's Cortana personal assistant, revamps the entire interface and is said to be faster then the software the Xbox One has available today.