How to Keep the Galaxy S5 Screen on Longer
The Samsung Galaxy S5 has tons of features enabled right out of the box, but not every setting will be right for each particular user. When it comes to using a smartphone we all have different needs, wants, or preferences, and one of those is how long the screen timeout period lasts.
Screen timeout is the period from when you stop interacting with your Galaxy S5 to when the screen decides to dim, and eventually shut off to save battery life. The Galaxy S5 by default has the "Screen timeout" option set to 30 seconds, which isn't enough for many, myself included, so here we'll explain how easy it is to change.
Read: 5 Best Wallet Cases for the Galaxy S5
If you're tired of the Galaxy S5 screen turning off after just 30 seconds of inactivity making you have to constantly re-wake it up there's an extremely simple setting you can switch to change this to 1 minute, 3 minutes, or even 15 seconds if you'd like it to timeout even quicker to improve battery life.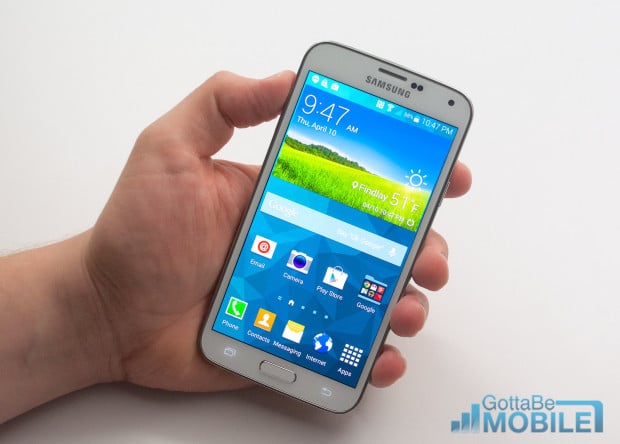 Of course messing with a setting that changes how often or long that bright 5.1-inch 1080p HD display is turned on will obviously have consequences, but they're pretty minimal. That said, this could impact battery life which we talk about plenty in our Galaxy S5 Battery Life how to.
We've all been there. You're using your phone and stop paying attention for 30 seconds or a minute to answer a question or grab something, then you go back to your device and it's off. Here you have to fondle the power button again, often times put in your password or security patten, then continue. It gets frustrating.
Read: How to Take a Screenshot on the Galaxy S5
Some users may be just fine with the 30 second timeout period for the display, but others may want 3 or even 5 minutes. If so, below is a couple of pictures that will show you how to quickly customize this to fit your needs.
Instructions
In order to change the Galaxy S5 screen timeout setting you'll simply head into settings, navigate to the display section, and change the amount of time you'd like. It's that simple. For those who are new to smartphones below are a few photos showing exactly where to go, and what to tap.
Pull down the notification bar and tap the gear-shaped settings button near the top right, or head into the application drawer and find the same gear-shaped settings button. From here you'll notice right near the top in the second row is an option for "Display" which is shown below. Tap display, then tap "Screen timeout" and select what works best for you.
Once you're in the display options of the settings menu simply navigate to the "Screen timeout" option as shown above and select that. From here users will be able to set the amount of time they'd like. From the phone turning dim and the screen turning off within seconds, to keeping it on for 5 minutes or more. As a reminder, the higher you set this the more it could impact battery life.
That is it and you're all done. Simply choose what setting or option is right for you and you're all done. Now the Galaxy S5 screen will only dim and timeout after the amount of inactivity you choose.
Alternatively there's also the "Smart Stay" option above this same menu, which will let the phone actively turn the display on and off based on eye recognition. Using the front sensors your Galaxy S5 can recognize when the user looks away and dim or turn off the display, then turn back on once you glance back at the screen. However, this only works in certain use cases, and inside of certain Samsung apps.
Give the steps above a try and set the screen timeout and awake time to what fits your needs best, and enjoy.