How to Leave a Group Message on iPhone
Apple's brand new iOS 8 update delivers a number of new features to iPhone and iPad users including an overhauled messaging system that includes some important but hidden features including ways to better manage your group iMessages. Here, we take a look at how to leave a group message on iPhone or iPad in iOS 8.
Last month, after a stint inside the company's beta program, iOS 8 made its way to iPhones, iPads, and iPod touches all over the world. Unlike iOS 7, Apple's new iOS 8 update does not overhaul the look and feel of the iOS operating system. Instead, it builds on the foundation left behind by iOS 7 by adding new features, tweaks and enhancements aimed at improving Apple's software from last year.
Apple's Messages application, also known as iMessage, was one of the services that was upgraded with the arrival of iOS 8. And while the update has been out for more than two weeks now, iPhone and iPad users are still not entirely comfortable with the changes that Apple's made to one of the operating system's most popular stock applications.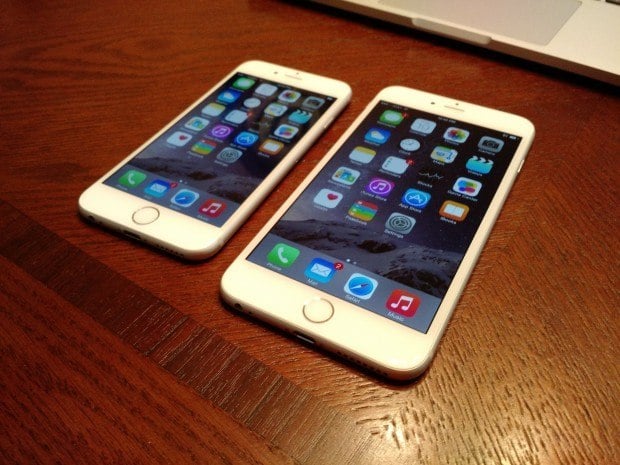 Messages in iOS 8 is a whole new ball game. Apple's outfitted the application with a number of changes including an ability to leave group messages. If you own an iPhone or an iPad and have a few friends that all know each other, you've probably been involved in a group message on your iPhone or iPad. And if you've used group messaging, you've probably found yourself in a never ending conversation with friends that you wish would just end. Well, in iOS 8, you can do just that.
iOS 8 offers some quick and easy ways to leave group iMessages though they aren't readily apparent from the group message itself. We've been getting tons of questions about this feature from friends and family and today we want to show you how to quickly, and efficiently, leave a group message on the iPhone or iPad in iOS 8.
How to Leave a Group Message on iPhone or iPad
To leave a group message on iPhone or iPad in iOS 8, you'll need to first open up the Messages application on a device running iOS 8 or higher. This should bring you to all of your message threads, both group and one-on-one. Select the group message you'd like to leave and open it up.
Next, look in the top right corner and select the Details tab. This will open up a new window with a bunch of different features. Look down a bit and you'll notice a Leave This Conversation option. To leave a conversation, simply tap on this button and Messages will remove you and your iPhone or iPad from the selected Group Message.
Why is Leave This Conversation Grayed Out?
Good question. Leave This Conversation won't be an option if anyone in your group message is using an iPhone or iPad that isn't running iOS 8 or if they're using text messaging instead of iMessage Apple doesn't have the power to block regular old text messages. This feature should be working for Windows users though it looks like Mac users might have to wait for OS X Yosemite to arrive.
How to Use Do Not Disturb in iOS 8
If you don't want to completely leave a group message but simply want to mute it, there is a way to do that. This is a great way to cut down on the distractions and interruptions without dismissing your friends completely.
To do this, go back into the same Details page, look just above the Leave This Conversation button and toggle on Do Not Disturb. Do Not Disturb won't completely remove you from the group message but it will silence alerts and notifications.
This is a simply and efficient way to quiet your friends down when you're trying to get work done but still need to be close to your phone.