How To Login to 2 Gmail Accounts at the Same Time, In the Same Browser
Many of us have multiple email accounts for work, personal life and volunteering. As more organizations move to Google Apps, a growing number of users end up with multiple Gmail accounts. While you can forward your accounts to one central location and use different browsers, these solutions aren't perfect. Instead, we will show you how to login to 2 Gmail accounts at the same time in Chrome, Firefox and Internet Explorer. Best of all, you don't need an extension to make this work, you just need to adjust a Gmail setting.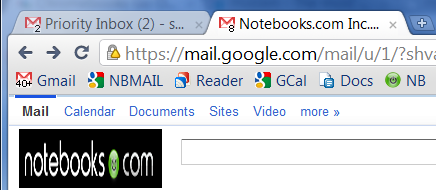 How To Login to 2 Gmail Accounts at the Same Time
To setup multiple accounts in Gmail, you will need to change your account settings on the Gmail Multiple Sessions settings page. On this page you can turn on the setting that allows you to use multiple Google accounts in the same browser.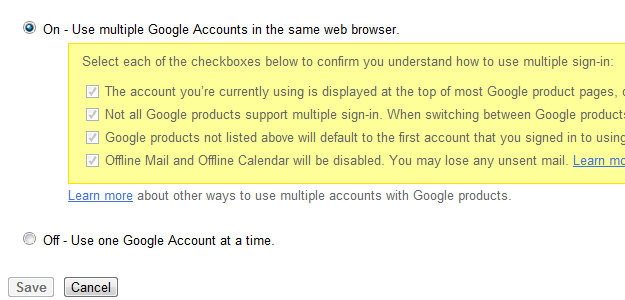 In order to turn on multiple accounts you will need to need to agree to several caveats regarding the limitations of using multiple Gmail accounts in the same browser. The biggest thing to note is that you will not be able to use  every Google tool with both accounts. In the case of unsupported accounts, the first account you sing in with will be the Google account used.
After you enable multiple sessions, you can switch between the accounts by clicking on the arrow next to your email address in the upper right of your Gmail home screen. You may need to log out of all your accounts the first time.
This setting will follow you from computer to computer and browser to browser so you don't need to install or setup an extension on different devices.

As an Amazon Associate I earn from qualifying purchases.