How To Make a Nexus 7 Smart Cover Case
As I try to go without my iPad in favor of the Google Nexus 7 Tablet, I really miss the iPad Smart Cover that unlocks my iPad by opening the cover. You can make your own Nexus 7 Smart Cover for less than $10 with a case and magnet thanks to a hack I discovered on YouTube.
This looks like a simple enough hack and the $10 price comes from the cost of a specific case and assuming that the maker already owns a magnet and a glue gun, some epoxy or another kind of adhesive.
I haven't tried this myself yet, but I plan to.
To make your own Nexus 7 Smart Cover style folio case, here's what you need:
YooMe Amazon Kindle Fire Case that also works on the Nexus 7 ($5.99) or another folio style case for the Fire or Nexus 7
A Magnet that's small, light and pretty flat
Some adhesive like a glue gun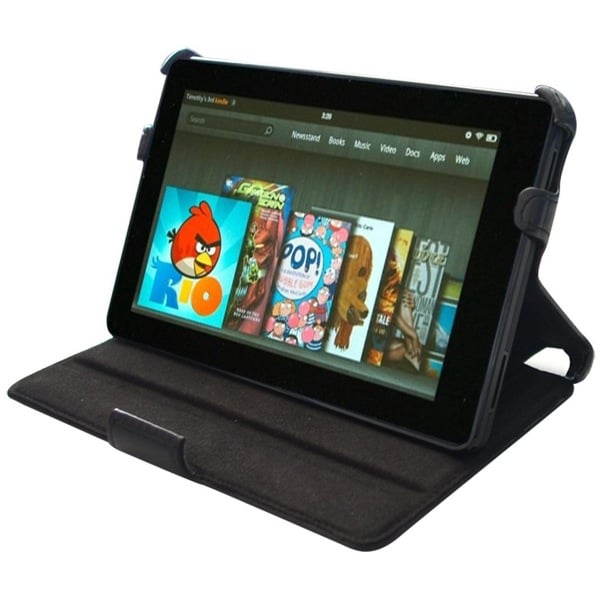 The case listed above gives users an elastic hand-strap when the user folds the front over the back of the case. That way the elastic strap can hold the magnet and keep it from scratching the screen.
Take the magnet and glue it into the inside of the elastic hand-strap at the right spot. Find that spot by testing the magnet with the Nexus 7. Tap it along the lower left side of the tablet. Before gluing the magnet inside the case, test it out first to make sure it's positioned properly inside the elastic to wake up the tablet.
Glue the magnet inside and let the glue set. Put the case on the tablet and test it out. It should work, according to the video we found on Phandroid.
Our own Josh Smith also listed a number of Nexus 7 cases that look pretty sweet for those who don't care for the one above. Fortunately, most Kindle Fire cases fit the tablet, so give one a try to see if it works. A thin soft magnet that doesn't scratch the screen could work with almost any folio style Kindle Fire or Nexus 7 case even if it doesn't include the elastic band. For those who don't care about cutting a case, its possible to slice open the case at the right point on the inside cover and slide a magnet in for the same result.