How To Make An Awesome Facebook Timeline Cover Photo
Facebook is pushing out the new Timeline layout to all Facebook users in the next few weeks. If you want to stand out in a crowded sea of mediocre timeline photo layouts, you need to check out this simple tool that will help you create an awesome Facebook timeline photo.
If you aren't familiar with the Facebook Timeline feature, it is the new Facebook layout that incorporates your traditional profile photo with a larger header image. Below the photo layout, you can see a timeline of all your Facebook activity since you joined, a telling and sometime humorous journey through time, especially if you've been on Facebook for years.
Now that Facebook for Android has been updated to show mobile versions of your Timeline Cover, you'll want to make sure it looks cool.
If you want to create a Facebook Timeline photo layout that catches the attention of friends, potential dates or employers, you need to check out the free Facebook Timeline template.
This tool requires Photoshop, which you can try free for 30 days or use at your local college computer lab. If you haven't used Photoshop before this tool will take care of the heavy lifting, and the comments on Ausgetrock will help with any questions you have, you just need to find the photos you want to use and a cool way to arrange your Facebook Timeline photo.
To get started, you will need a profile picture that is 180 x 180 pixels and a larger header file that is 851 x 314. You can crop or resize images in Photoshop to get your images to the right size.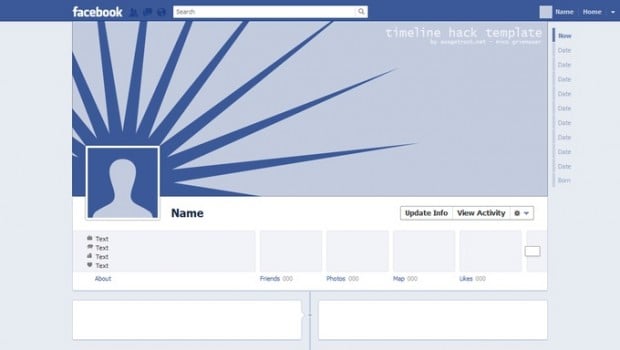 To use the Facebook Timeline profile photo creator, follow these directions;
1. Download the Facebook Timeline Hack.
2. Unzip the file you downloaded.
3. Open fb_timeline_template.psd
4. Click on the 'personalization layer' and add your photos to the psd file.
5. After you line up your photos click on the Facebook_timeline_hack.atn file which will create the two photos for you.
6. Upload the photos to Facebook and choose them as your Profile picture and Title picture.
The process may take a few tries to get just right, and if you have never used Photoshop before you will need to spend a few minutes getting your bearings, but it simplifies the process of creating a cool Facebook timeline photo layout.
Here are a few awesome Facebook Timeline Cover photo layouts to give you some inspiration.
Aly Moffatt Graffiti Facebook Timeline Cover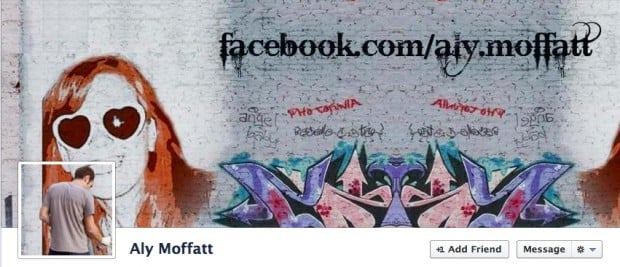 Antonio Fadda ID Facebook Timeline Cover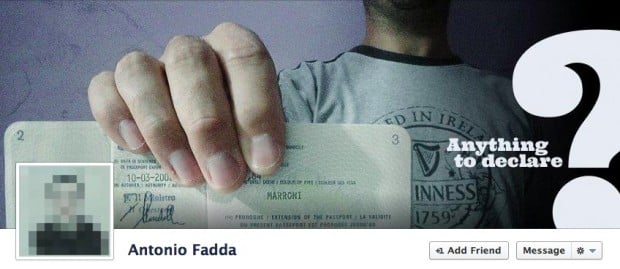 Giuseppe Draicchio ET Facebook Timeline Cover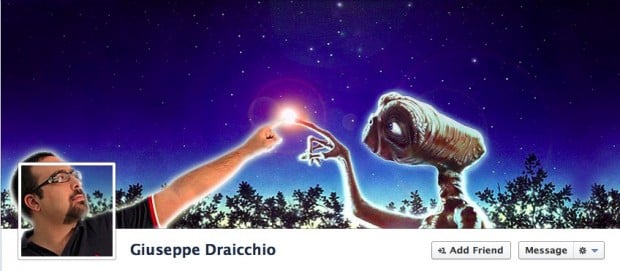 Leo Lee iPad Background Facebook Timeline Cover
—
Share your creation in the comments. I still need to make a better Timeline Cover now that there is a tool for creating one.
Via Gizmodo

As an Amazon Associate I earn from qualifying purchases.