How to Manage Safari Autofill Information on iOS
Here is a guide on how to view your saved passwords and credit card info that Safari uses in iOS.
With iCloud Keychain enabled, you are able to have Safari save passwords for your frequently visited sites as well as credit card information that you use to order things with. If you want to remove a password or a credit card number, you are able to access that information within the settings on your iPhone.
How to Manage Safari's Autofill Information on iOS
Here are the steps to take in order to access the information your iCloud Keychain uses for Safari autofill fields.
Watch the above video to learn how to find your passwords and credit card autofill information for Safari.
Accessing Your Autofill Information
In order to see your saved information that Safari uses for passwords and credit cards, you must navigate to Settings > Safari > Passwords. You will need to authenticate with your device password or Touch ID in order to see these passwords. Once the authentication is accepted, you will be able to scroll though the list of accounts and websites your iCloud keychain currently has saved.
You will notice the email address or login handle for all the websites you have saved and when tapping any of these entries, you will be able to see the password. To copy and paste the password, tap and hold until copy appears and then tap copy. You can also add a password manually by tapping Add Password at the bottom of the screen by inputting the website, user name and password. Now when you visit this website within Safari, your device should have your password autofilled and ready to log in for you.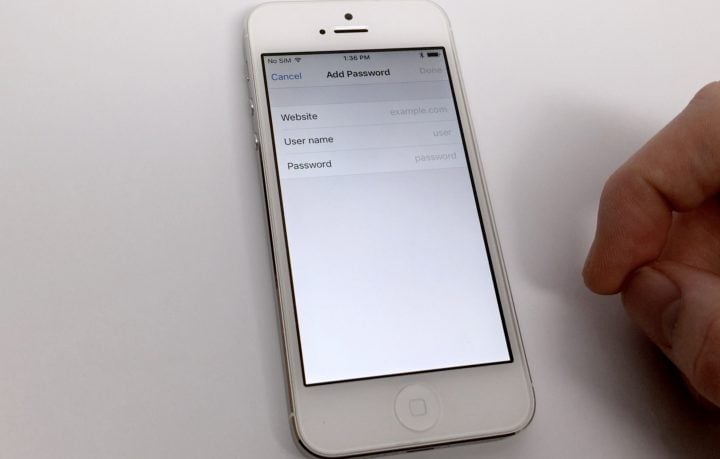 As for your saved credit card information, tap Autofill within the Safari settings tab. You will see options fir various types of autofill information including Your Contact Info, Usernames and Passwords and Credit Cards. Below the Credit Cards field, you will see see a tab named Saved Credit Cards.
You will need to authenticate again in order to view this list and once that goes through you are able to see all of your saved credit card information. Swiping left on any of these will remove them from your list and as with the password tab, you can add a new credit card to your keychain right within this tab by tapping Add Credit Card.
Autofill is an incredible convenient way to browse the internet by not having to consistently have passwords or credit cards handy yet it is another reminder to ensure you are using a passcode and/or Touch ID on your device. When you have this much personal information at your fingertips, it is always a best practice to keep that information locked tight in the event of your phone getting out of your hands.